Small plastic. Heritage
Part Two
"The greatest art among the arts based on design is sculpture. It is seven times greater than painting because a statue must have eight views which should all be of equal quality".
– Benvenuto Cellini.
Genre compositions in small sculpture, transmitted by means of art, symbolically reveal the concepts of beauty, goodness, truth. They can be conveniently placed on a desk, bookshelves, windowsills, among other home furnishings.
Martin Eichinger is an American sculptor. Eichinger became famous for his narrative sculptures of bronze, which, according to him, "chronicle the eternal human desire for meaning, happiness and growth."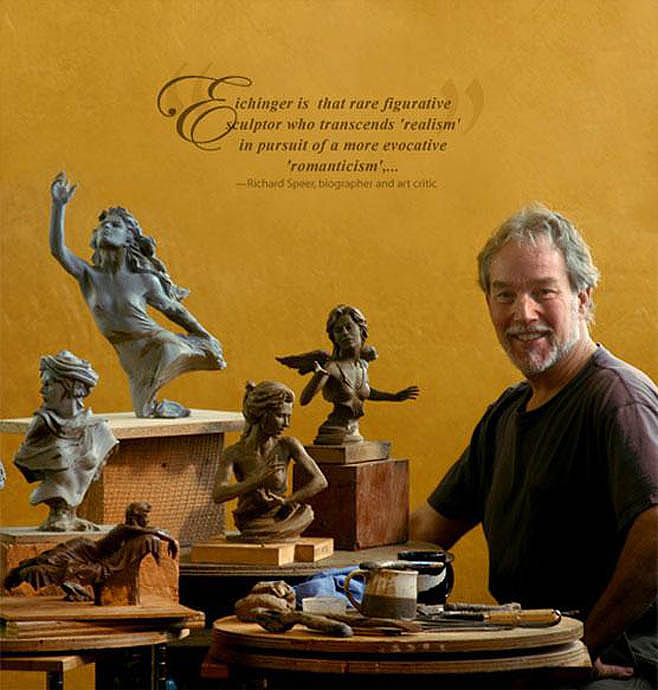 Martin Eichinger
According to Eichinger, the sculptures he created are alive. Each piece has a personality, a unique story, a hint of tragedy, a bit of humor and a glimpse of its personal philosophy. His sculptures are evidence of a visionary artist who can say something positive and eternal through his talent.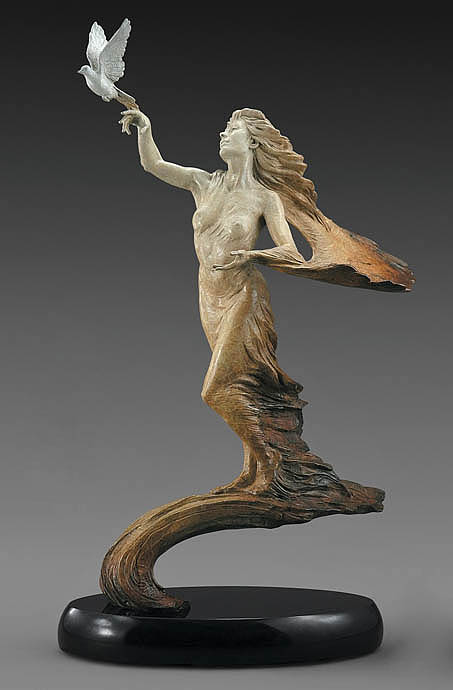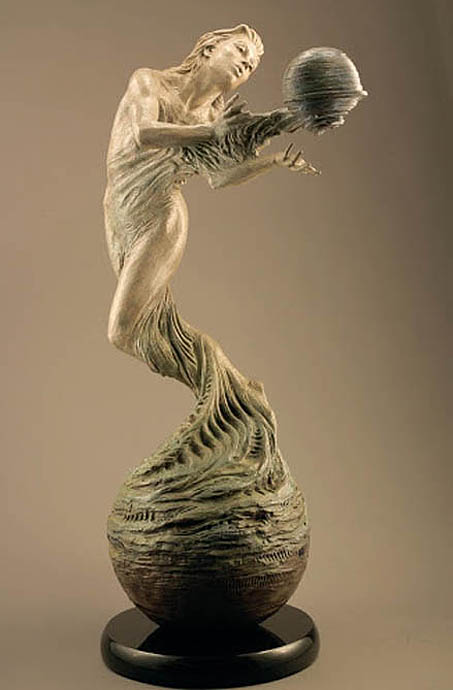 Wings of Hope. 2004 Martin Eichinger. 75x43x21 cm / Breath of Gaia. 2003 Martin Eichinger. 71 x 23 x 37 cm
Today, Eichinger's bronze sculptures can be found in more than 700 private and corporate collections.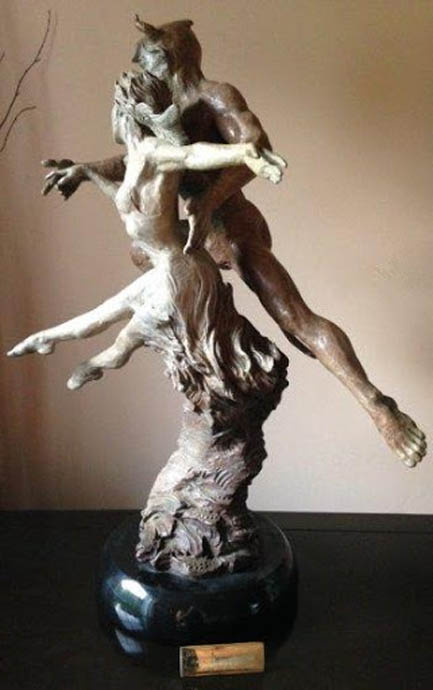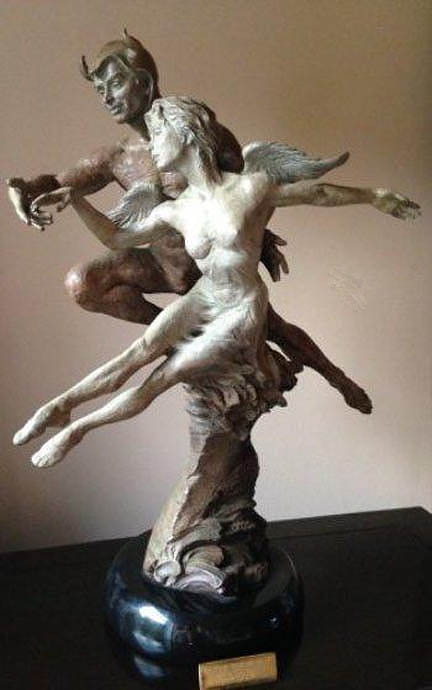 Dancing with the Devil. 1999 Martin Eichinger. Bronze, granite. 66 x 51 x 41 cm
Another one of the American sculptors George Lundeen established his sculpture studio in Loveland, Colorado, in the mid 1970s, where he currently lives and works.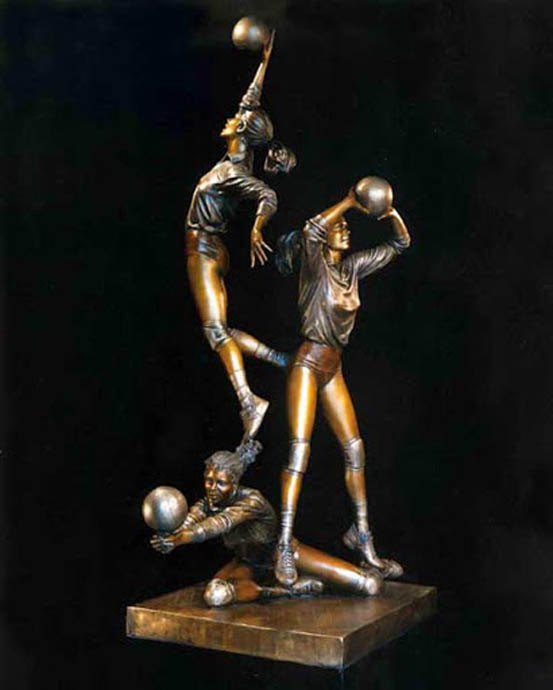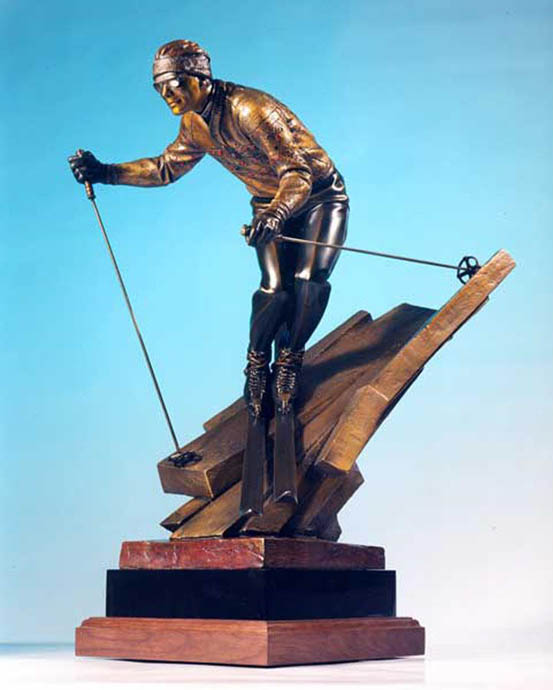 Players. George Lundeen | On the Edge. George Lundeen
His works on sports are very interesting and original.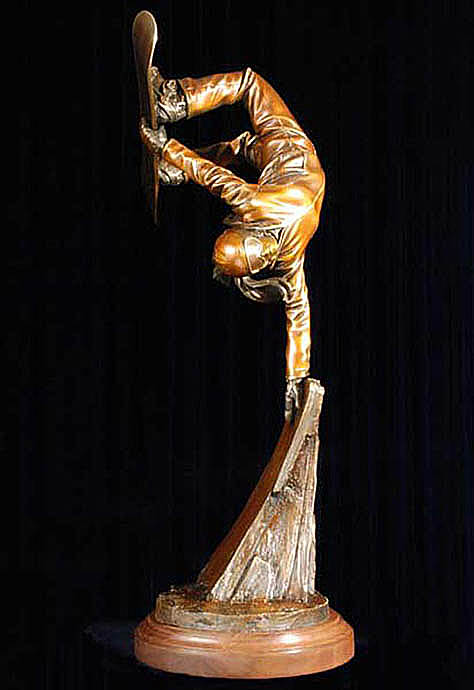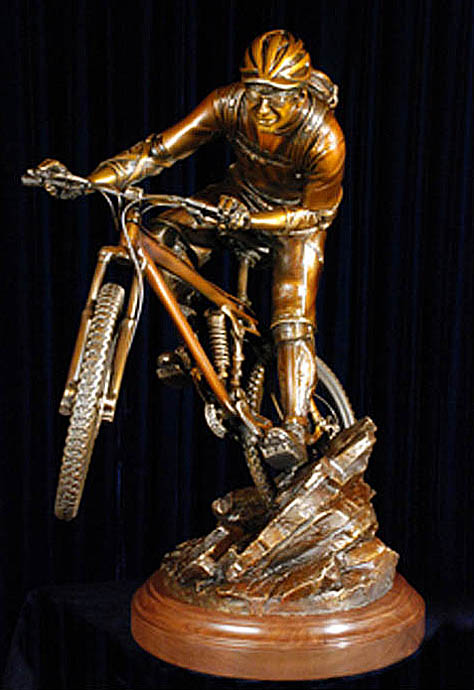 Up For Grabs. George Lundeen | Rock 'n' Roll. George Lundeen
A special flair and meticulous attention to the details of sculptures by George Lundeen on the topic of "the Wild West" distinguish themselves.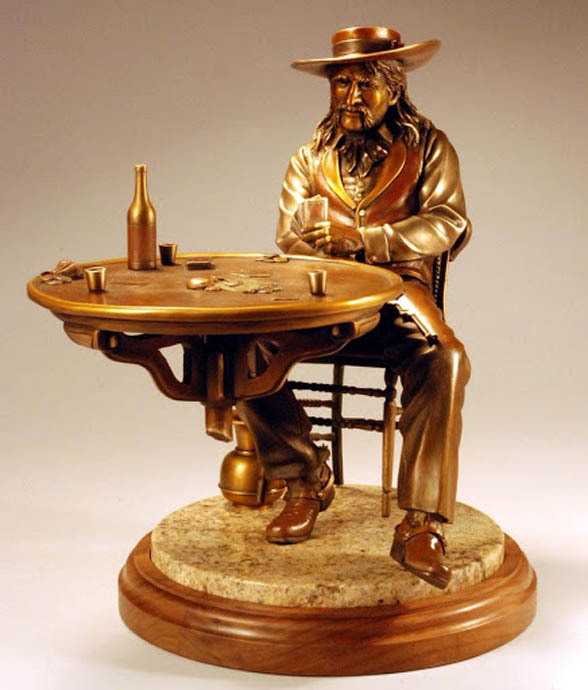 Aces & Eights. George Lundeen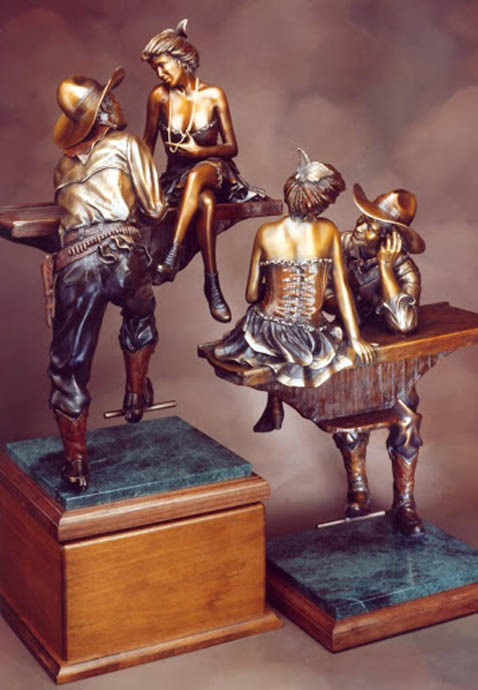 Cowpokes. George Lundeen
Modern animalistic small plastic is a world of different "characters", "temperaments", habits, and the world of natural expediency of forms, color, and movement. Animal portraits that reveal the inner image of a particular animal are being created.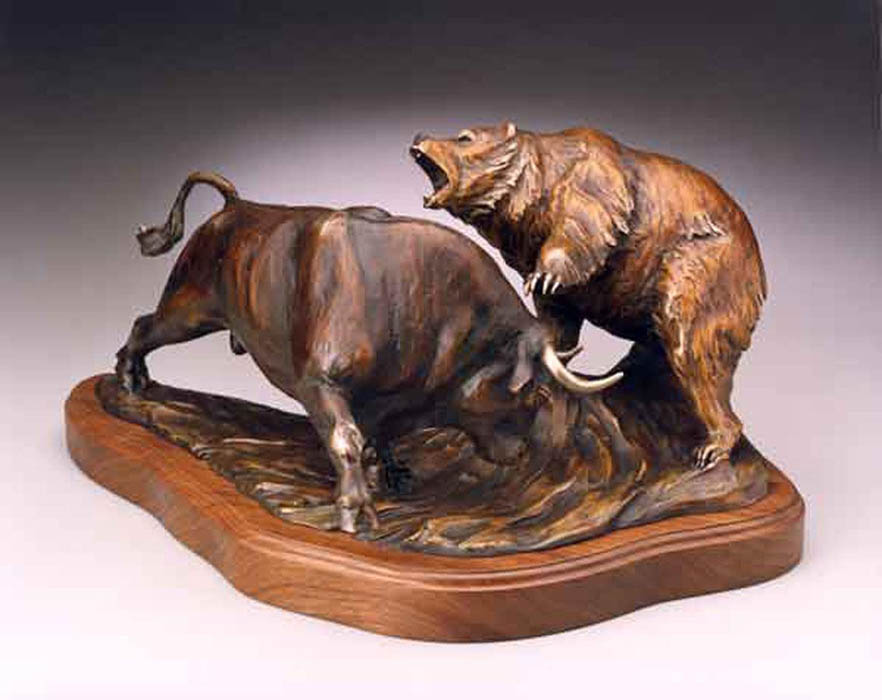 Battle of the Market. George Lundeen
George Lundeen's gift as an artist is that he can capture the emotions and spirit of life and convey it in sculpture. George Lundeen's works are in great demand, and are in many private collections and museums in America.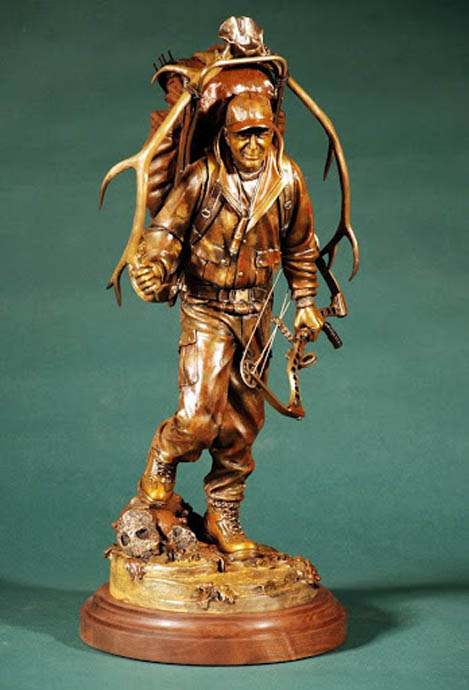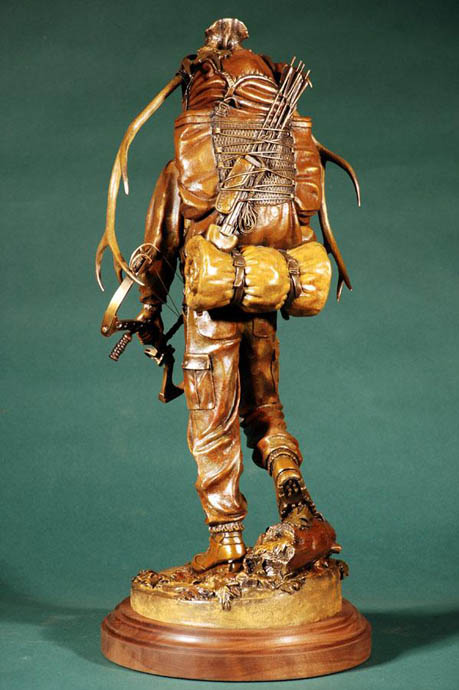 Bowhunter. George Lundeen
Canadian artist and sculptor Kevin Peters is the creator of one of the ten largest sculptures of pure gold, created over the past 500 years.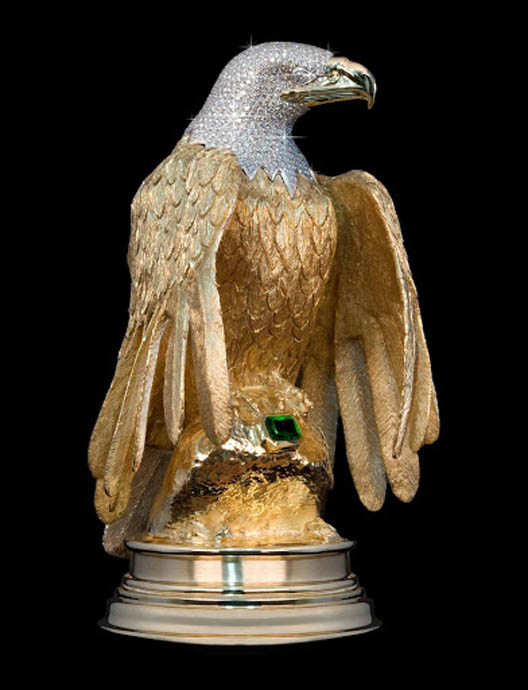 The Golden Eagle. Kevin Peters. 26x10 cm.
It took 8.2 kilograms of pure gold to create the Golden Eagle (the Maltese Eagle) sculpture, estimated at 6 million dollars. The sculpture of gold is quite large and is sized of 26 x 10 cm. In the eyes of the Golden Eagle sculpture, there are two pear-shaped diamonds weighing 1.1 carats each. The head of the eagle is decorated with 763 round diamonds giving the symbol of the USA a bright and majestic look. At the bottom of the sculpture, at the feet of the bird, green emerald of Atocha Star weighing 12.73 carats is set, the largest faceted emerald found in the treasures of the Atocha Spanish galleon sunken in 1622. Mel Fisher, the famous treasure hunter, presented the emerald.
The small size of the jeweled sculpture determines the close consideration and specificity of its visual language: bright imagery, careful study of details, and decorative use of color. By working with various metals, stones, by studying their various combinations, with all kinds of textures and surfaces, artisans of Lobortas, by creating sculptural decorations, find solutions characterized by dynamism, plasticity, innovative spirit, the purpose of which is to restore the prestige and artistic value of jewelry art, which has fallen under the influence of industrial production.