Glenn Spiro. The Jeweler for Jewelers
"I begin with an idea and then it becomes something else."
- Pablo Picasso
Glenn Spiro, founder of the G London Jewelry House, designer and creator of extremely expensive jewelry for very wealthy people, collectors and some famous jewelry houses worldwide. His jewelry is not available to everyone. "We're a very small company. There are a limited number of people who have the style, conviction, confidence and financial ability to own fabulous jewellery, especially the things we make," Spiro says.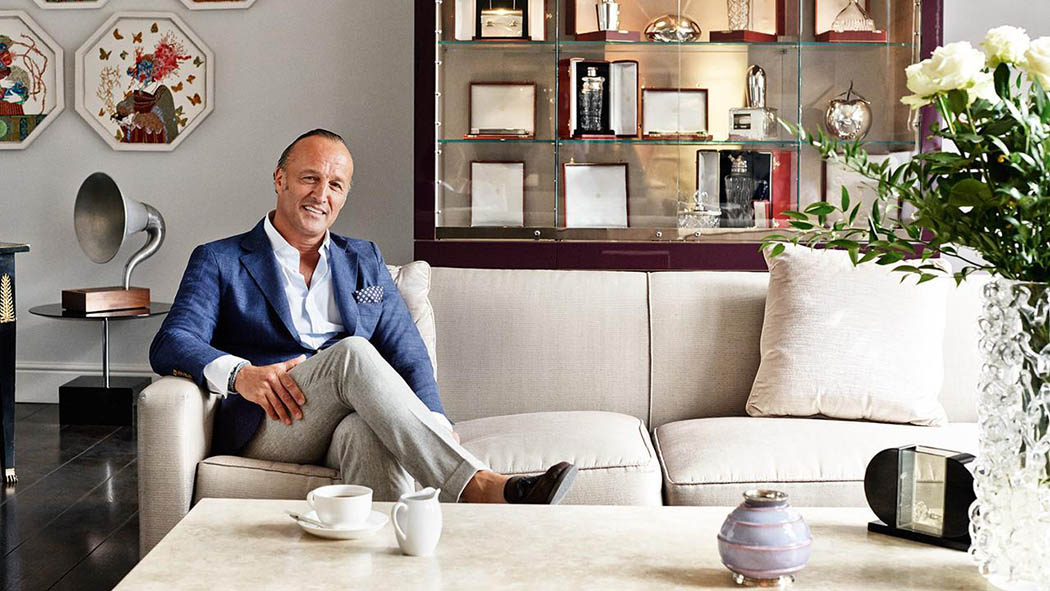 Glenn Spiro at his new showroom in Mayfair, London.
Before Glenn had won the international fame in the development and creation of jewelry masterpieces, he went through a thorny path from a student jeweler, to one of the world's most respected experts in the field of precious stones and a leading expert of the Christie's auction house. Glenn was born in East London in a poor family. Glenn begins his education on jewelry at the age of 15 at the English Art Works, a workshop owned by Cartier, where he studies the art of jewelry making. After an internship as a jeweler in Hatton Garden, a jewelry quarter of London, honing his skills year after year, getting down to the most complex and bold projects, Glenn opens a workshop in Farringdon at the age of 21..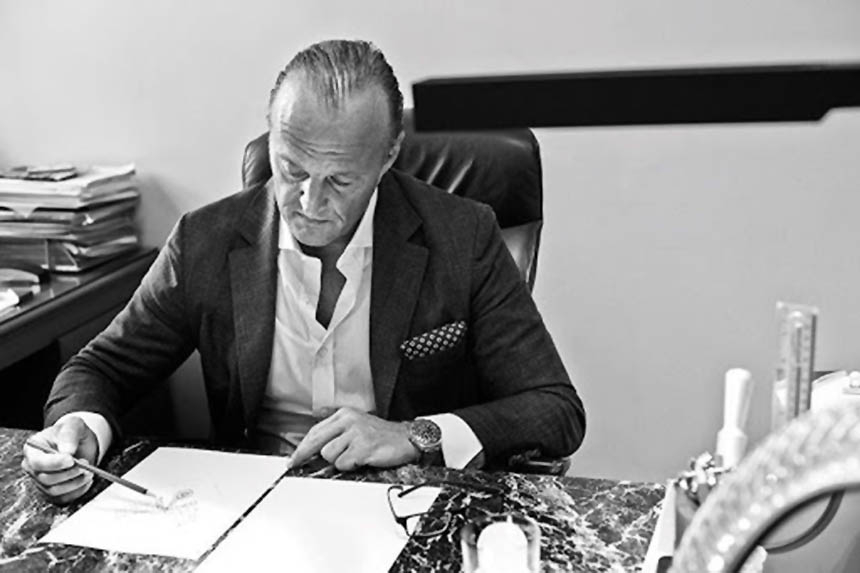 Glenn Spiro at work.
From 1994 to 2002, working part-time in the Christie's Jewellery Department, by having run through his hands a huge number of precious stones of rare and exceptional characteristics and beauty, Glenn decided to create his own jewelry house in Grafton Street. As the main task, he determined the release of classic and at the same time modern jewelry masterpieces for himself, where everything from design to filigree artistry, rare quality, and beauty of precious stones, would meet the highest criteria of the world jewelry.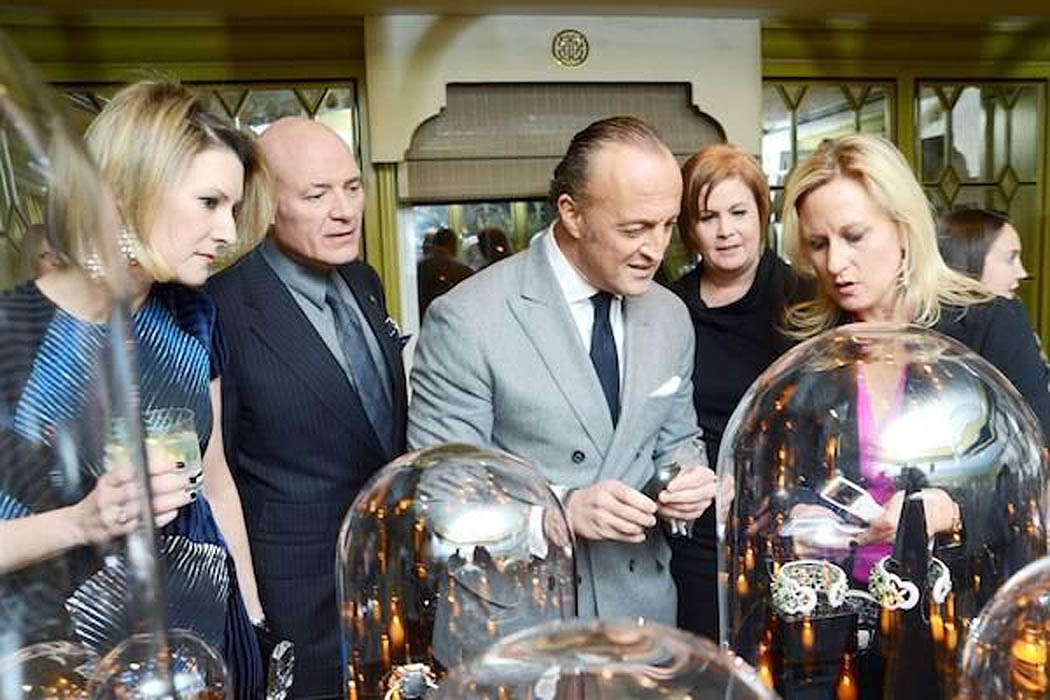 Glenn Spyro at the opening of his exhibition in Bergdorf Goodman.
The very "Jewelry House". Glenn does not like when his brainchild is associated with the word "brand", explaining it as follows: "I'd rather be called a house," he says the 'house' to be the main thing. "When you talk about a brand, I don't know where I sit. If you go back in history, a brand was one place: one great restaurant, one great tailor in Milan, one great art dealer in New York. You built a relationship with that person."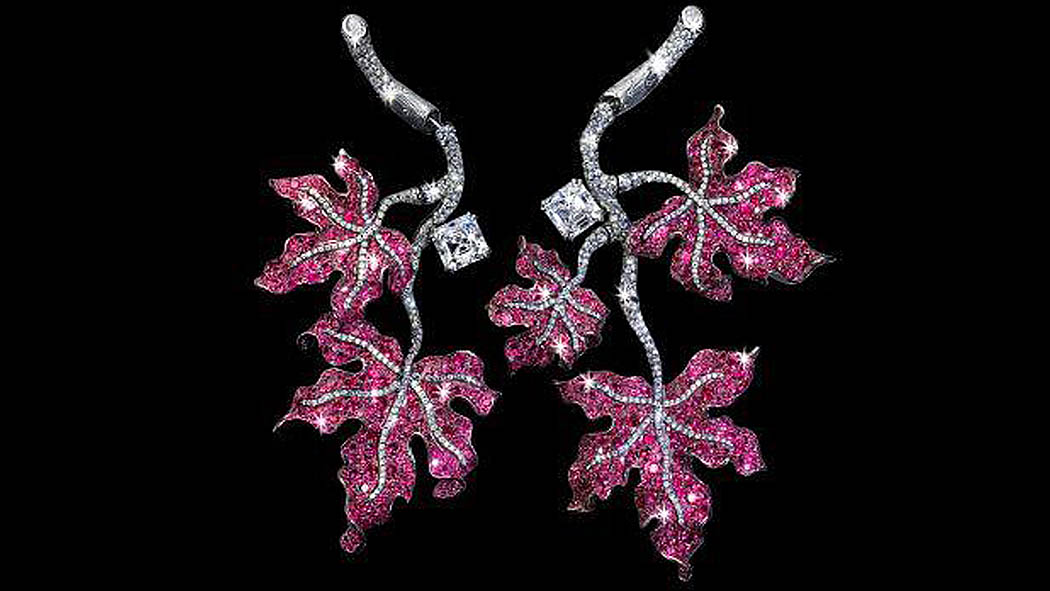 Earrrings. Glenn Spiro for G.
From the very beginning of his independent work, Glenn created his jewelry masterpieces with almost complete anonymity, working only with a very narrow circle of private clients, who were well versed in the art of jewelry and understood the value of the master's unique products. No advertising, no press. The virtuosity of Glenn's works is evidenced by the fact that the world's largest brands turned to him when they had to offer the client a unique and unusual piece of jewelry. At the same time, Glenn did not aspire to fame, and when another masterpiece, entitled more sonorous and fashionable, left its "lares and penates", he sat down comfortably to watch the next jewelry premiere from behind the scenes. "We're a private company," says Glenn. "Honestly, I don't know how people get to know about us. But somehow they find out and find us. I work with a small number of buyers. The nicest thing is when friends want to buy something. I make jewelry for them from the beginning to the end, and then watch them show my creation to their friends. How can that be not nice?"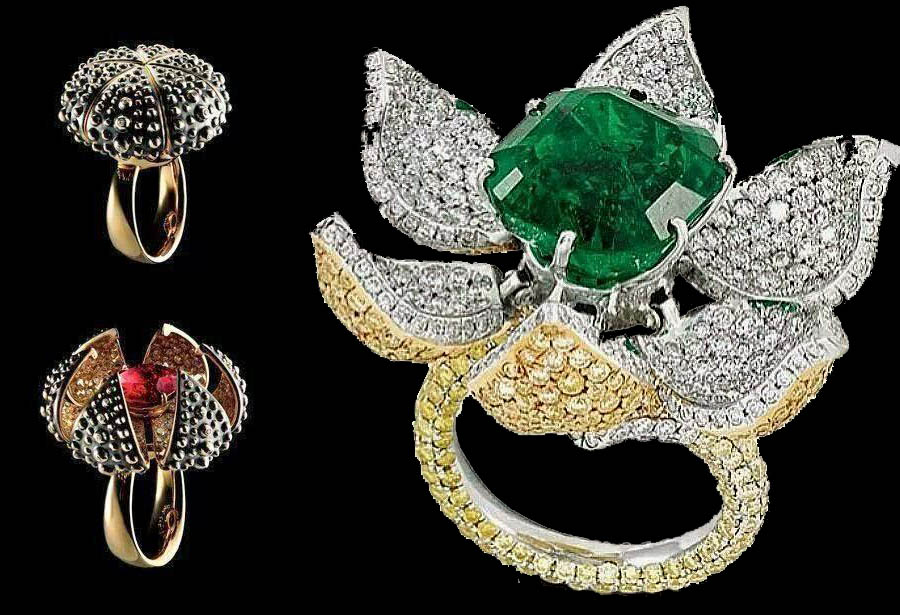 Ring « Reveal». Glenn Spiro for G.
Glenn Spiro prefers to meet with clients in private, by appointment, in his own exhibition halls, especially in the London mansion in Mayfair, the most aristocratic and fashionable area of London, to which he moved recently. Only after that – at the Royal palaces. Hidden from the prying eyes, the showroom is located in the heart of Mayfair, in the former showroom of Sir Norman Hartnell, the fashion designer. "It's very special, it has good energy", that's what Glenn says about his brainchild.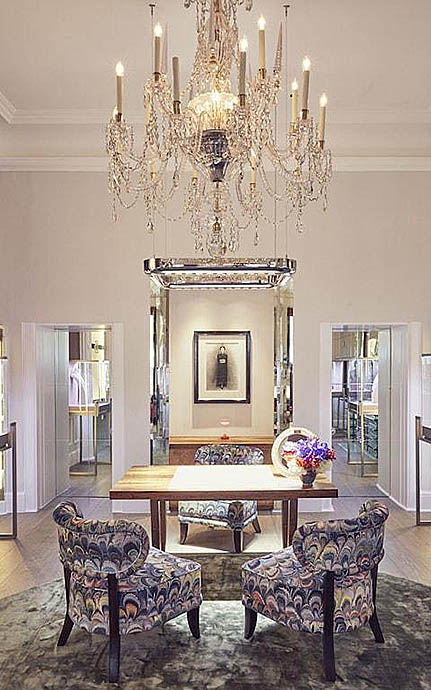 The interior of the Glenn Spiro's exhibition hall
in Mayfair. Photo: Christopher Sturman.
About how jewelry masterpieces are born, Glenn tells the following: "The truth is that we do not design jewelry, we buy precious stones. The designer takes a stone and creates on paper a working sketch of the future piece of jewelry around it. If the sketch does not correspond to the philosophy of our jewelry house, the stone is put back in the safe, and so on until we reach the desired result. It is only a stone to dictate us how the future jewelry will look like, so we have such a variety of styles. Often, the process of creation takes years." For example, for the earrings shown below in the photo, the pearls were bought with a difference of more than 10 years.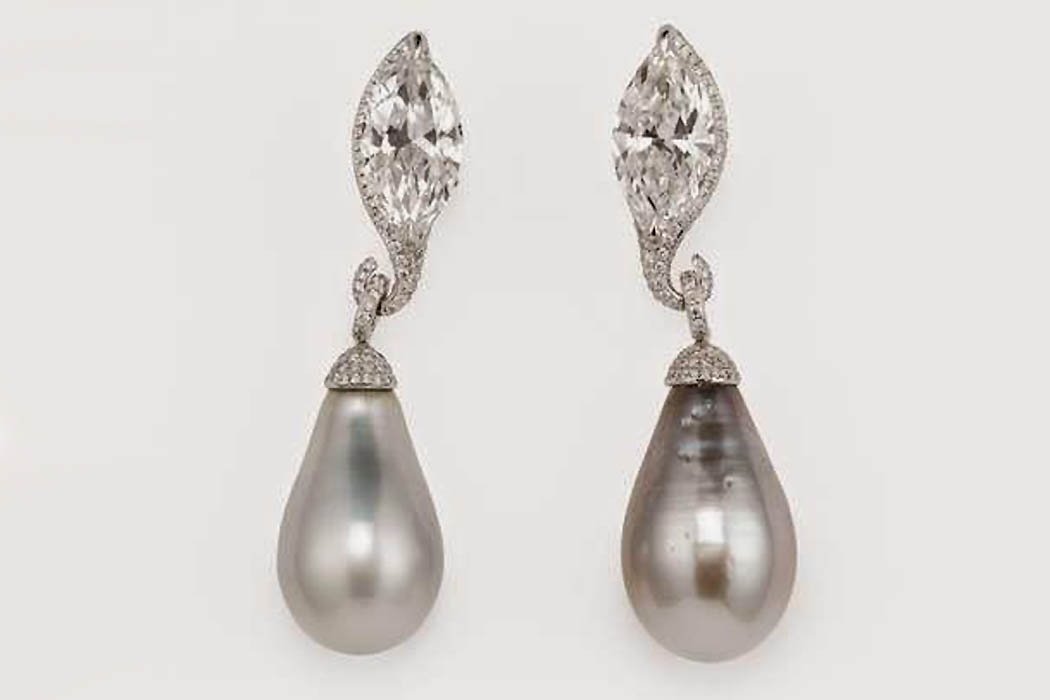 Earrings. Glenn Spiro for G. White gold, white diamonds, pearls.
Once chosen his own path, persistently ignoring the standard business formulas, Glenn took a move to reveal his own collection in the recent past. It contradicts the logic of its existence even now. Everything in the Glenn Spyro's style is a stoic modesty and sound conservatism: the jewelry line is presented under the name of G, and only two points of sale are Harrods in London and Bergdorf Goodman in New York.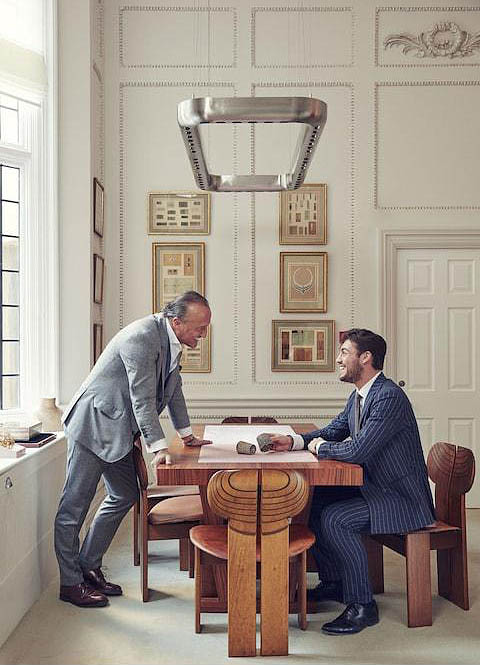 Glenn Spiro and his son Joe. Photo: Christopher Sturman.
The way out of the shadows for Glenn is a new experience of a real businessman, whom God gave to be born an artist, and the opportunity to involve children in the family business. Joe's son, who is 24 years old, the eldest of his four children (he also has three daughters growing up at the age of eighteen, ten and seven), has just headed the new department.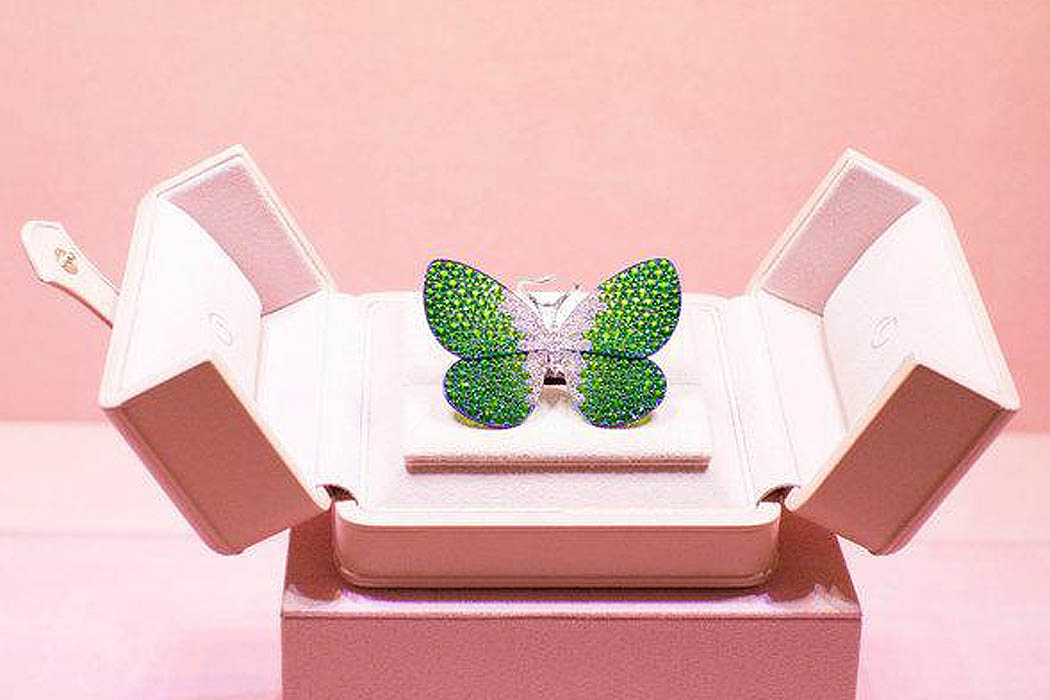 Papillon Ring. Glenn Spiro for G. Titanium, white gold, colored and white diamonds.
Photo: Lauren Fleishman for the New York Times.
Two more events that are significant marked the emergence of Glenn into the light of day. The first one was him to enter the world arena of watchmaking. The second thing was to attract Arno Bamberger to his team as an Executive Director for strategic development, advertising and attracting new customers. Spiro believes that Bamberger's forty years of experience in Cartier, which includes the position of the Cartier UK Executive Director for a long time, will have a positive impact on the development of the Jewelry House.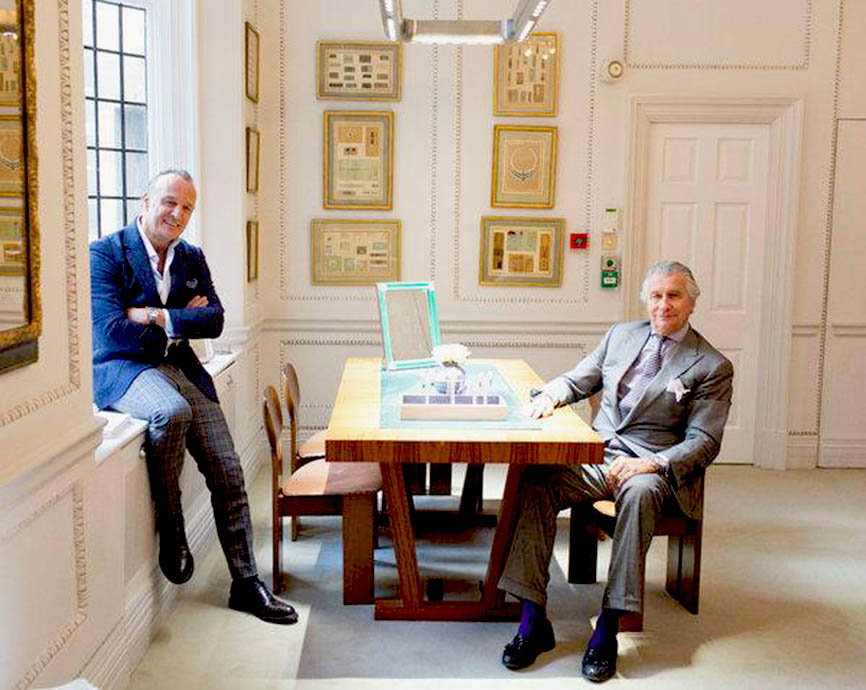 Glenn Spiro and Arnaud Bamberger at the Glenn's showroom in London. Photo: Lauren Fleishman for the New York Times.
The first joint project of Glenn and Arno, which took four years, was the release of the Reveal men's watches. The case of the watch, with a diameter of forty-five millimeters, represents a mixture of titanium and gold shaped as a lotus flower, and has a built-in Swiss quartz movement by the ETA. Watches, assembled by hand from the beginning to the end, are released in a limited edition of 25 pieces in three options: white diamonds, emeralds, rubies, and you can buy them in Harrods only. "Of course it's exciting," Glenn says, discussing his first watch of Reveal, "But we're a little nervous. This is a new, unknown business for us, and we are new players in this field."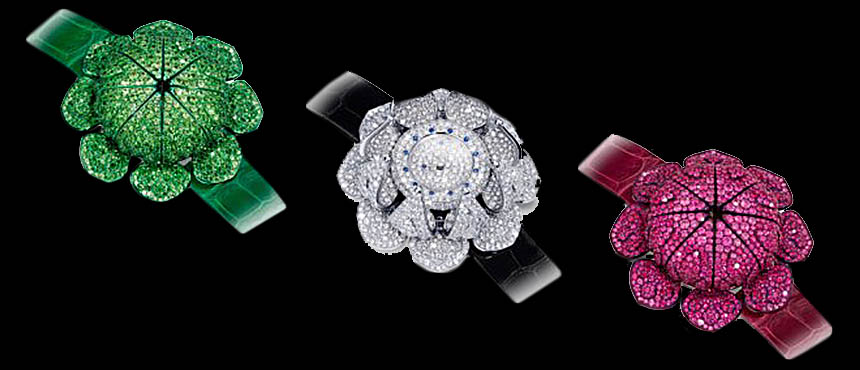 Watch "Reveal". Glenn Spiro for G. Colored titanium, white diamonds, rubies, emeralds.
It was Bamberger to insist on the wider use of titanium in the works of the Jewelry House. "At Cartier, we tried to do something with titanium, but it was very difficult," says Bamberger. "It's a strong metal and very hard to work with, but Glenn does it so light and beautifully. Titanium is the future of jewelry. Of course, gold and platinum are lovely, precious metals, but it's not the most important thing anymore. It's now more the design and the making of jewelry.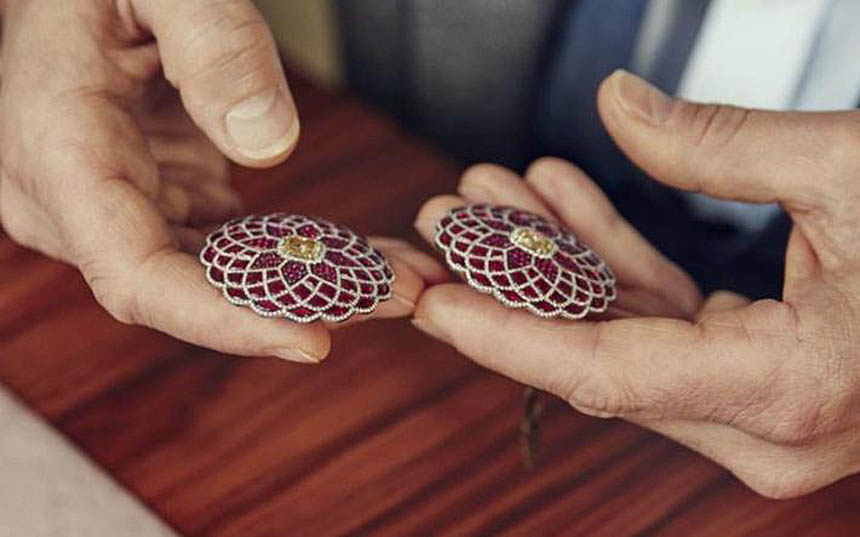 Earrings. Glenn Spiro for G. Titanium, yellow diamonds, rubies, white diamonds. Photo: Christopher Sturman.
Like all talented jewelers, Glenn is indifferent to what is called "fashion trends" he does only what he likes, and as a real artist, he primarily solves a creative problem that requires a particular embodiment. In every creation of Glenn, there is a mystery, emotion, and in addition thereto, bold design solutions. He makes jewelry not because they are well bought, but because his philosophy resonates with people who prefer to shop thoughtfully, by understanding the beauty and rarity of his jewelry masterpieces. "The jewels we make are magnificent, elegant, refined, with the best precious stones the nature can provide us," Glenn Spiro characterizes the result of laborious and masterly work of his team.
No matter which precious materials were used, taste, beauty and personalization are the main factors in creating jewelry by artisans of Lobortas Jewelry House. And it is not surprising, because in their creations, jewelers are using materials of the highest quality and beauty, and all works are made entirely by hand that adds them exclusivity. The philosophy of excellence, rich in symbolic value and timeless magic, boggles the imagination of even the most discerning connoisseurs. Jewelry by House of Lobortas is a symbol of status, wealth and impeccable taste in art.
Ring «Beatle». Lobortas House.
Photo by Vladislav Filin.