Victoire de Castellane. Parisian Style
When people ask Victoire de Castellane what is more important, fashion or style, fashion or elegance, she says, "Fashions fade, style is eternal. It is the same with elegance — fancy stuff isn't always elegant. Fashion is sheath, even nudity can convey the style."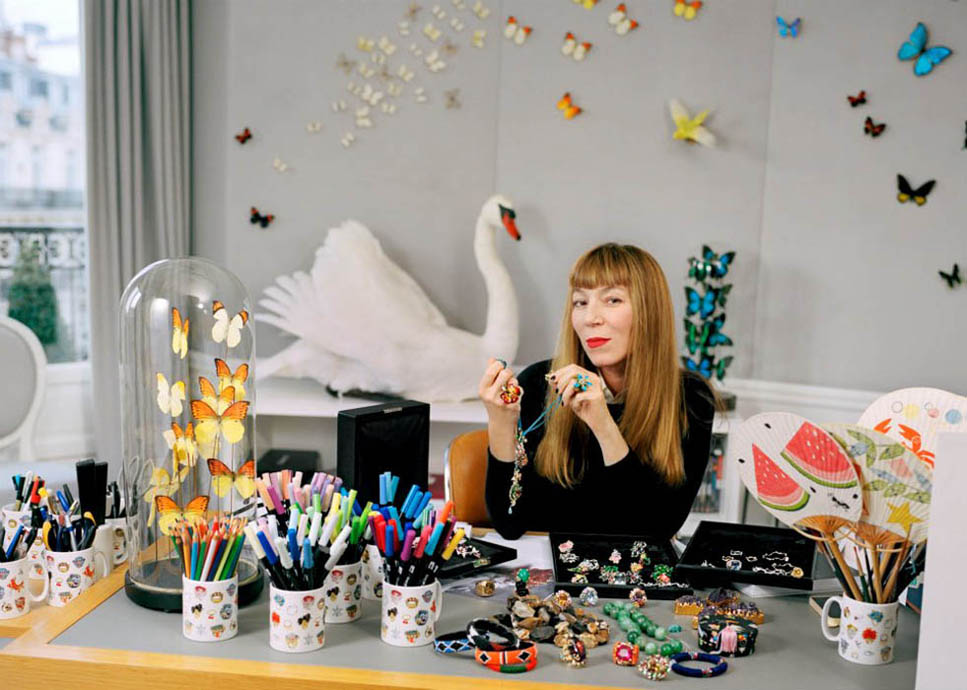 Victoire de Castellane.
People say that Victoire is eccentric and, at the same time, they are talking about the incredible creativity of this woman. Both is true. She is infinitely creative — her fantastic, unusual jewelry creations serve as confirmation thereof. Victoire de Castellane creations are always unique and an interested customer may find out their prices only upon request.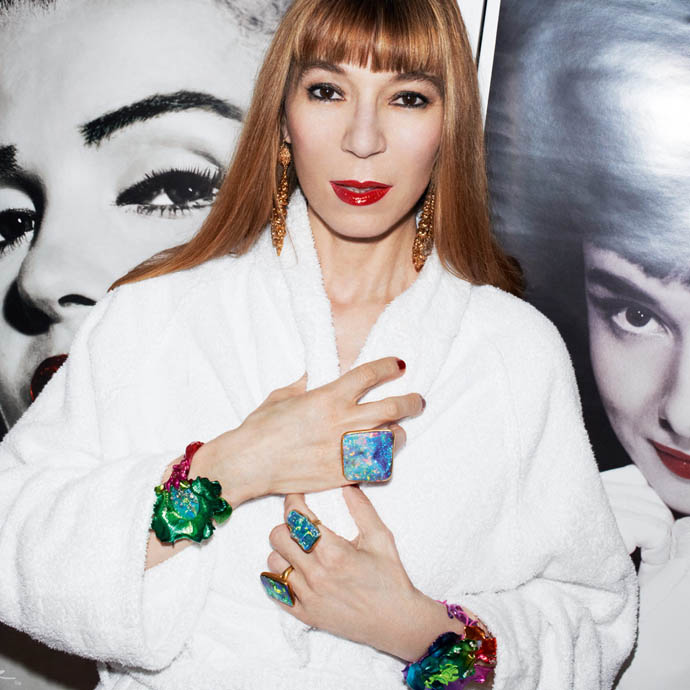 Victoire de Castellane
Blonde curls, wide smile, flying gait… there something from the Moulin Rouge dancers from canvases by Henri de Toulouse-Lautrec in her. At the same time, Victoire de Castellane is not just an artist and chief designer of jewelry line by House of Dior, she is from the most ancient kind of French aristocrats.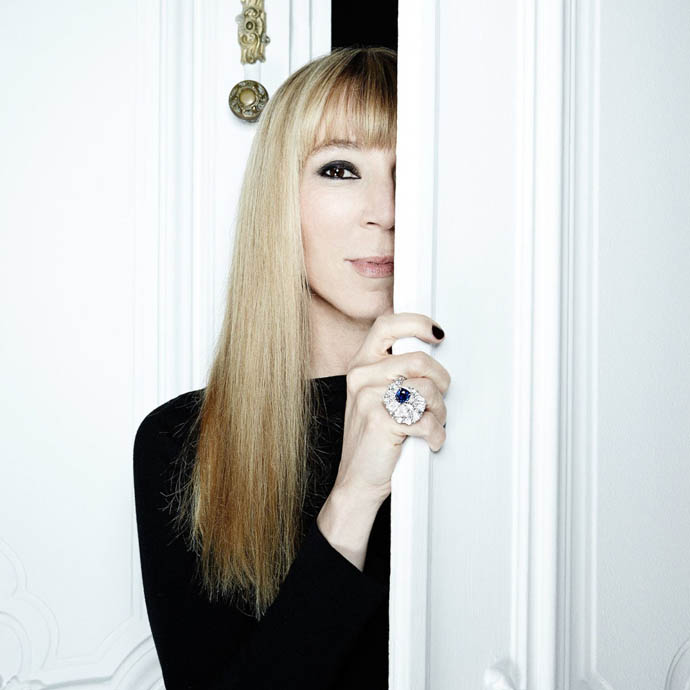 Victoire de Castellane
She has her origin in the old Parisian noble family, whose family tree can be traced back to the 10th century that is very noticeable. Victoire was born on February 2, 1962 in Neuilly-sur-Seine in the French aristocratic House of Castellane. The origin includes Governors of Provence, marshals of France, Dukes, bishops, generals and nobles, eccentric millionaires, represented by Boni de Castellane (1867-1932), Parisian dandy, a fairly well-known personality of that time.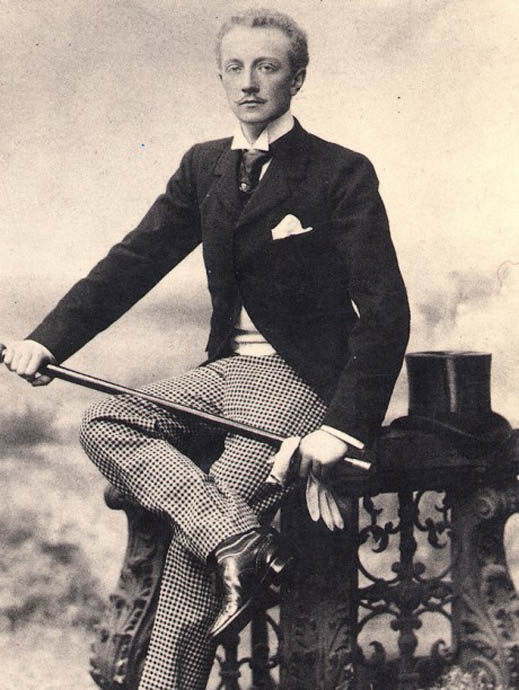 Boni de Castellane
His life story was the prototype of Robert de Saint-Loup from Remembrance of Things Past by Marcel Proust. Proust said that Boni de Castellane stood out in any crowd as the noble opal. Incidentally, that is Victoire's favorite stone. "Australian opal… Due to its twinkling lights seems alive. As "Water Lilies" by Claude Monet, where you can watch the play of all kinds of colors, as if genie dwells in the pond" she describes it so.
Parents divorced when this girl was only three years old. She said that she is upset for adults, who really loved her, but could not save their marriage.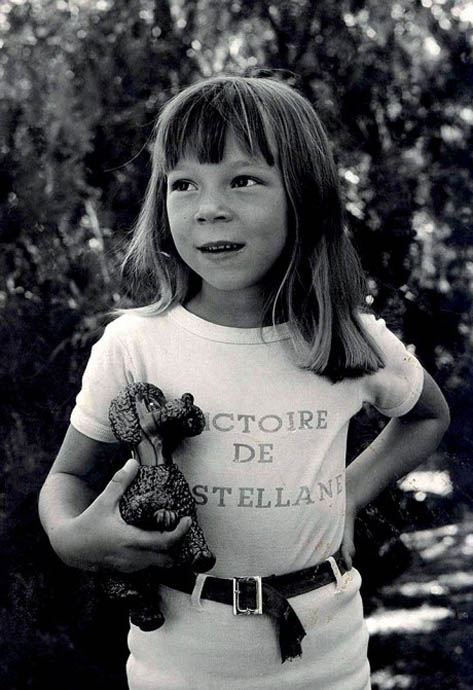 Victoire de Castellane
Victoire started manifesting interest in jewelry at the age of five years. "I took the earrings, given by my mother – disassembled I liked them more. And when I was twelve I melted pendants in the form of religious medals, which I got at the ceremony of communion, to make my own ring with two hearts of amethyst. By the way, I still wear that ring. To take it off is as if to go outside without makeup. It is the same thing for me," Victoire recalls.
"Most likely, style and love of jewelry I got from my paternal grandmother, Sylvia Hennessy," the designer of Dior Joaillerie kept on her story. "Picking up decorations for outfits, it can change them two or three times a day. Her close friend was Barbara Hutton, an American millionaire, wife of Cary Grant, who wore emerald tiara during the daytime and lived in a Palace in Tangier.
Barbara Hutton
I remember the manner they talked. They were gesticulating, and I heard melodic ringing of bracelets and chains on their wrists. These sounds are still in my ears, like music. Being a true embodiment of charm, she has never been a grandmother in the classic meaning of the word: Sylvia resembled a Hollywood movie star more. Eccentric people surrounded my grandma. Writers, Hollywood stars and fashion designers, including Christian Dior, the real cream of society in other words."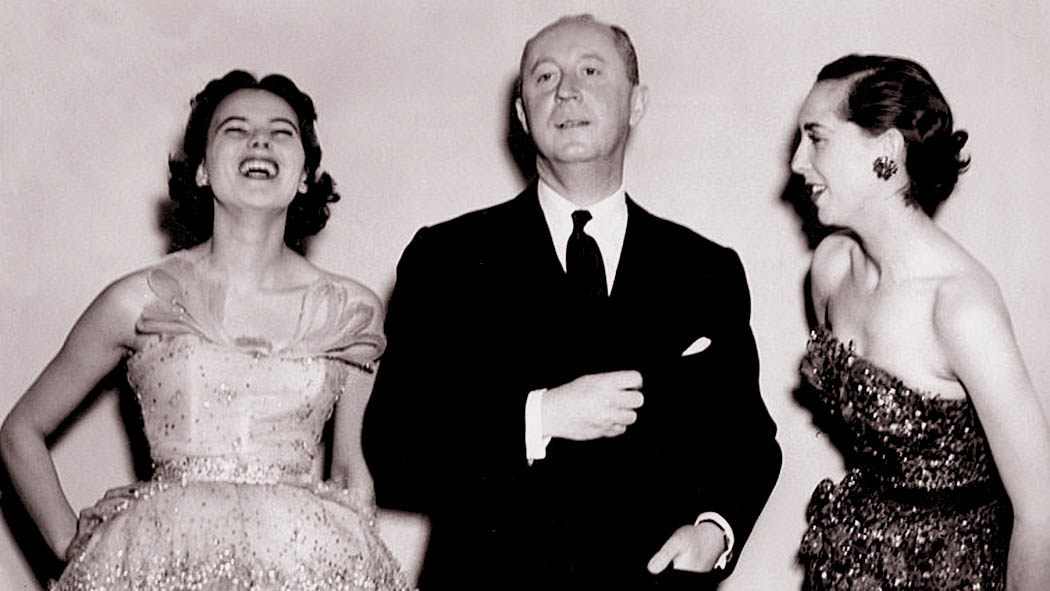 Christian Dior
In ten years, Victoire moved to Florin Dufour, her grandmother related on the mother's side, and, from her thirteen, her uncle Gilles Dufour assumes her aesthetic education. Uncle Gilles was in the fashion world more than Marshal was, he was a long-time faithful companion of fashion Kaiser Karl Lagerfeld, first in Fendi, and then in Chanel. Victoire looked older than her then thirteen, and he began dressing her as a real woman, he put her on heels, taught to emphasize the waist and form. And why not to stress if you have something.
Jewelry by Victoire de Castellan for Dior. A photo session featuring Joséphine de la Baume for VOGUE Spain.
With sixteen, uncle Gilles became taking Victoire to the famous Parisian night clubs, as in school, what grandmother easily agreed with the sole condition that the girl should not start to smoke. Victoire became the star of Parisian nightclubs. So artful, so amusing that people went to look at her as the mandatory program. It's hard to believe that everything was done with purely artistic purpose, performance sake, this was a sea of passion, courage, fuse, which she supplied in gallons, without need to do this because of any club's chemistry, but even alcohol, she was total abstainer, good girl. Uncle Gilles coped with the task set before him perfectly – he taught Victoire dress, invent herself, be herself — her outfits were the most famous in the whole of Paris.
Her way to jewelry Olympus Victoire de Castellane begins in 1984, under the leadership of Karl Lagerfeld at Chanel. Karl not only took her into the company of Chanel, he allowed her into his company, his inner circle. She started with a Costume Studio Design Assistant, and she sometimes appeared on the podium presenting collections of the House, Victoire became bright inspiration for Lagerfeld, being his new muse!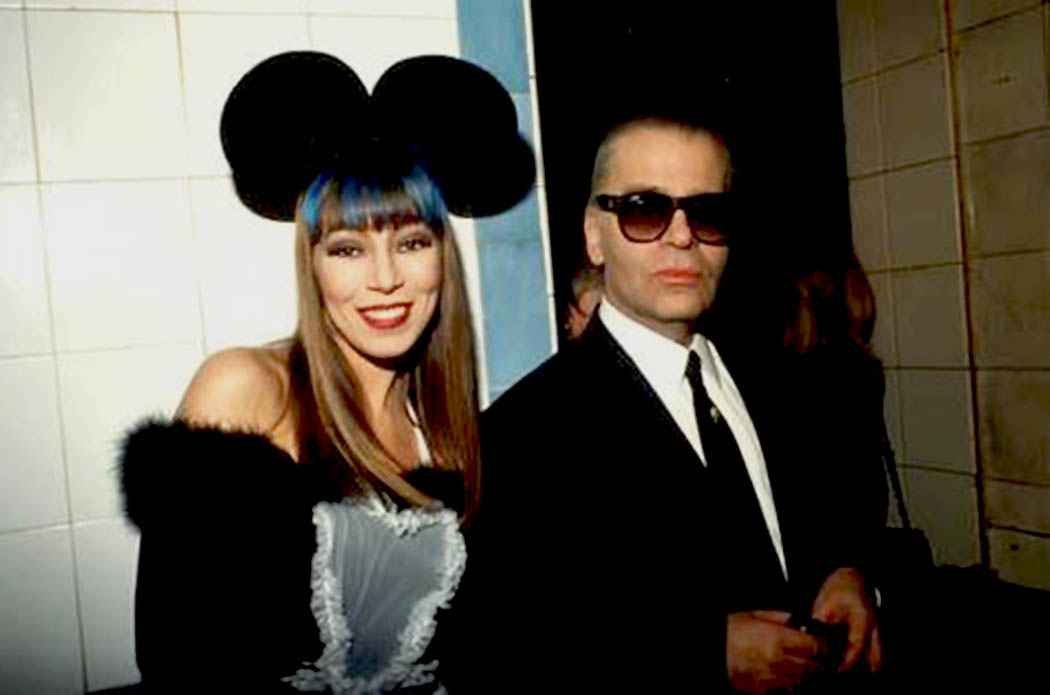 Victoire de Castellane and Karl Lagerfeld.
Lagerfeld had a scent on the talented young beauties. He finds them, brings with him, it is interesting for him to be with them. Following Lagerfeld's example, Victoire becomes head of unit responsible for the elaboration of its fashion accessories – free, fancy jewelry, which are used mainly at the shows. It had to live briefly but brightly shine at fashion shows and be just as funny and memorable, as night outfits of young babe de Castellane.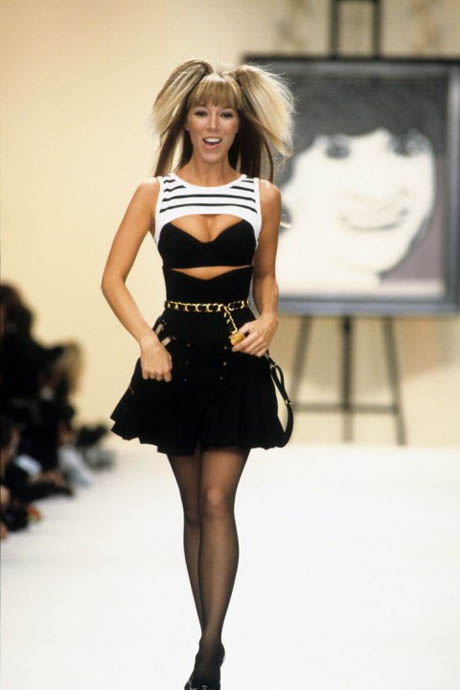 Victoire de Castellane
Chanel Spring Pret-a-Porter Collection Show 1994.
In January 1998, Bernard Arnault, Chairman, CEO of the world's leading luxury group LVMH, who has long yearned for the jewelry line for his treasures of Christian Dior, creates an organizational unit named Dior Joaillerie. Victoire de Castellane was invited as a jewelry designer of Dior Fine Jewelry. Bernard Arnault's choice was quite simple – Victoire was aglow in Paris. And not only because she worked in Chanel. She was an artist of life, she was a sketch of her own, surprising everyone around with outfits, character, extravagance and self-confidence.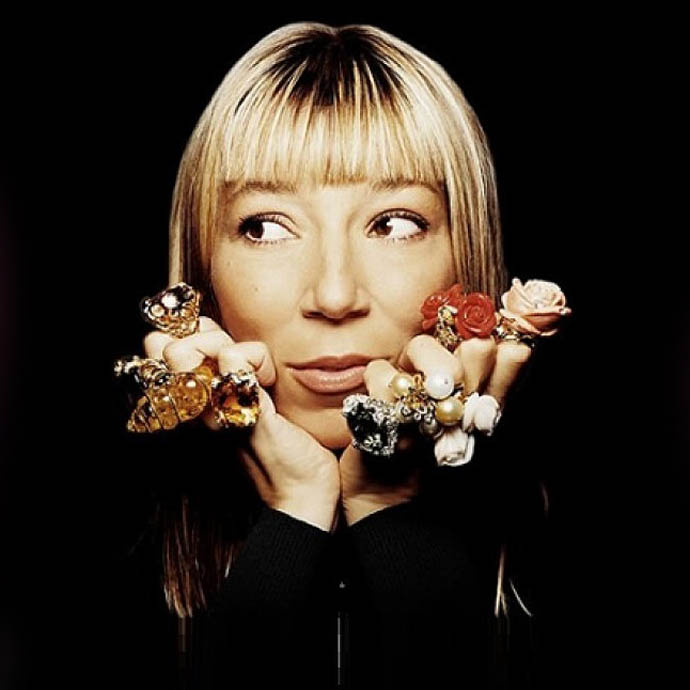 Victoire de Castellane for Dior.
One can only marvel at the foresight of Bernard Arnault, who gave full creative freedom and the opportunity to work with some of the most precious materials and the most skilled craftsmen to a lover of nightclubs, another Karl Lagerfeld's muse .
When she started working as a jewelry designer in the House of Dior, she immediately made a splash. One of the first designers of jewelry began working with semi-precious stones, once considered unworthy of "fine jewelry". She marks the works by René Buaven, Suzanne Belperron and René Lalique for interpretation of the female image. Others soon followed her example, and in 2004, gems were formally erected in a rank of jewels.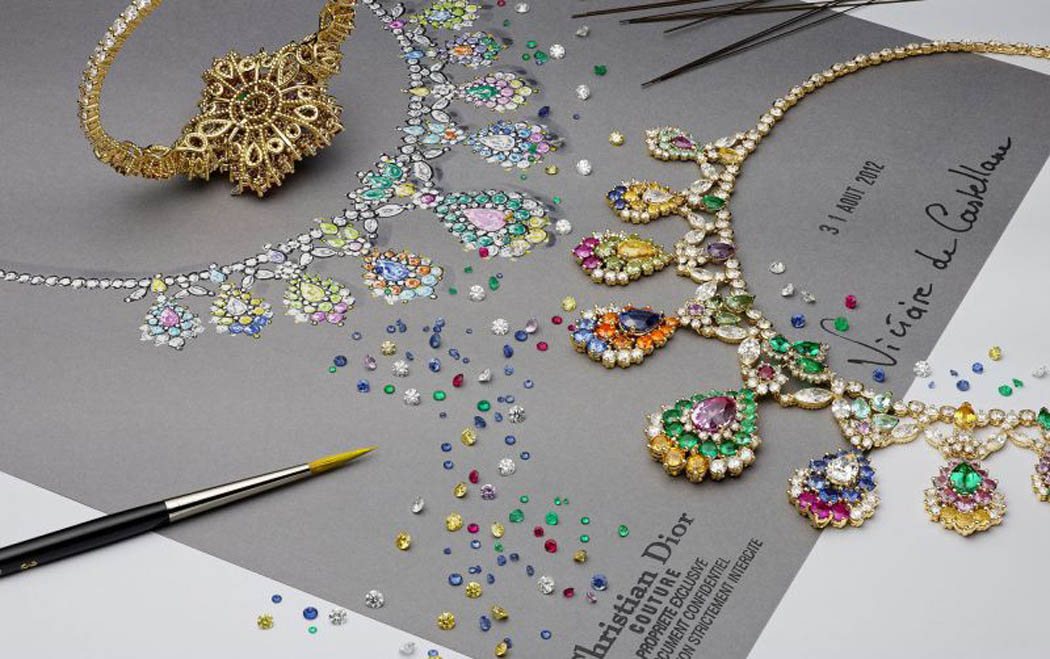 Victoire de Castellane, the painting for Dior.
Victoire likes a vim and has the capacity to implement it: "I am a happy person! Dior does not set financial objectives and does not set any limits for my jewelry collections. I have a boundless freedom. I was lucky, I was given carte blanche to create jewelry style, what wasn't there" she says with pride.
Each year, Victoire creates a collection of High Jewelry and at least one Fine Jewelry collection for Dior Joaillerie, as well as numerous jewelry masterpieces for individual clients. As true works of art, these decorations are unique – Victoire has set the trend, which is unlikely to be repeated by anyone. Anyway, with so much success.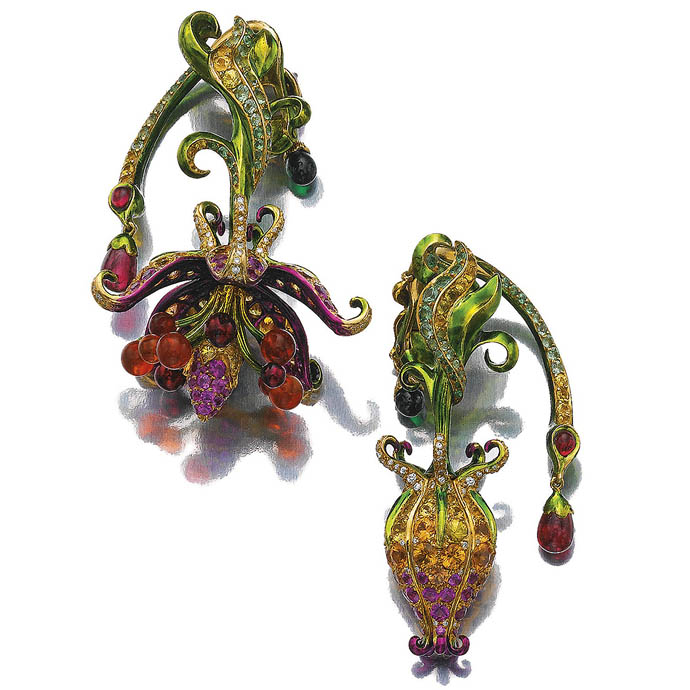 Victoire de Castellane for Dior.Sotheby's Geneva.
How these collections are born, Victoire, smiling, says "This is always the same, an image of a finished jewel arises in my head, I do a quick sketch on a sheet of notes and tell about my idea in the Studio where they make the picture with gouache already, in real size of finished jewelry, and at different angles. We maintain this design in a Parisian atelier. Then endless discussions between the atelier and me follow at every stage – from the wax model before polishing, to the finished product to comply with the original sample. Development of collection from sketch to finished product takes almost two years.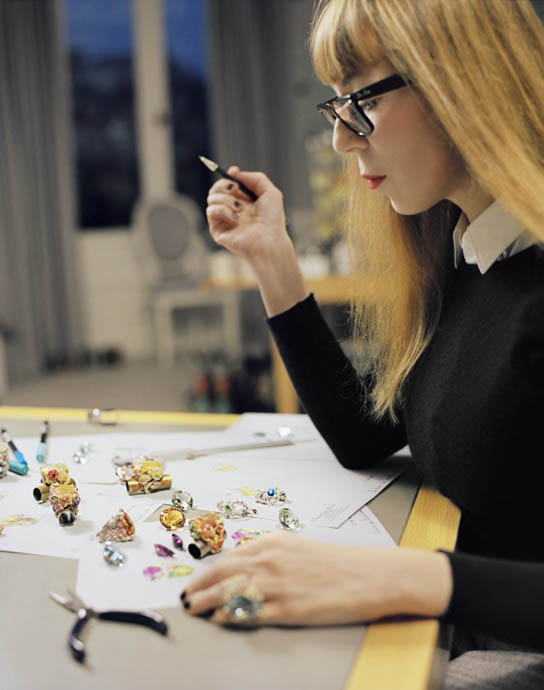 Victoire de Castellane at work.
Thanks to her unusual approach to creating jewelry, today she has a reputation for being a revolutionary in the world of luxury jewelry. She has tried everything: unbanal combinations of colors and combination of materials incongruous materials at first glance. "There is no color, which I did not like. I love everything!" elegant Frenchwoman says dreamily. The only law for her — reverence for Christian Dior.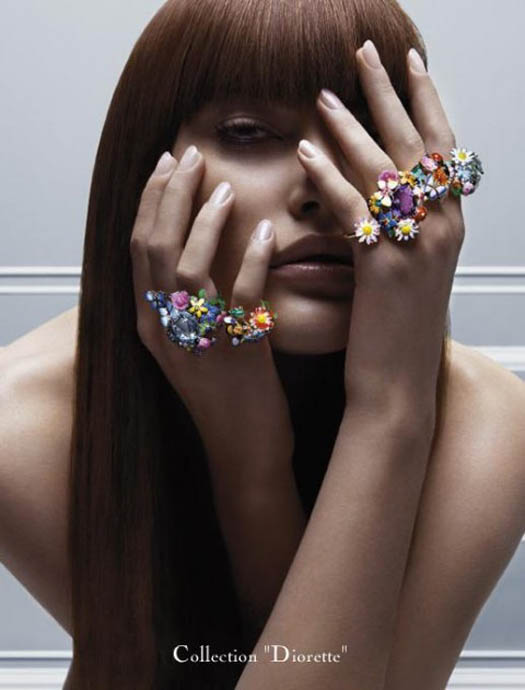 Dior Jewelry Collection.
Dior jewelry, mostly devoted to the legendary founder of the fashion house Christian Dior. He was a big fan of colored ornaments and believed that it is the color symbolizes the cost of jewelry and makes its owner shine, even if it is a simple black turtleneck. By creating her jewelry, Victoire always tries the gems to be combined with gold as best as possible. And often the main grief becomes something that gold has just three colors: White, yellow and pink. If the precious metal had a richer palette of shades, just imagine how many amazing jewelry we could create!
Victoire de Castellane for Dior
"Alice in Wonderland" is another image from the dreams of an elegant Parisian, loving dressing in stuff from Azzedine Alaia. In general, her creativity can be described as a journey into the world of fairy tales, of magic gardens, accompanied by radiant, brilliant insects and effervescent images.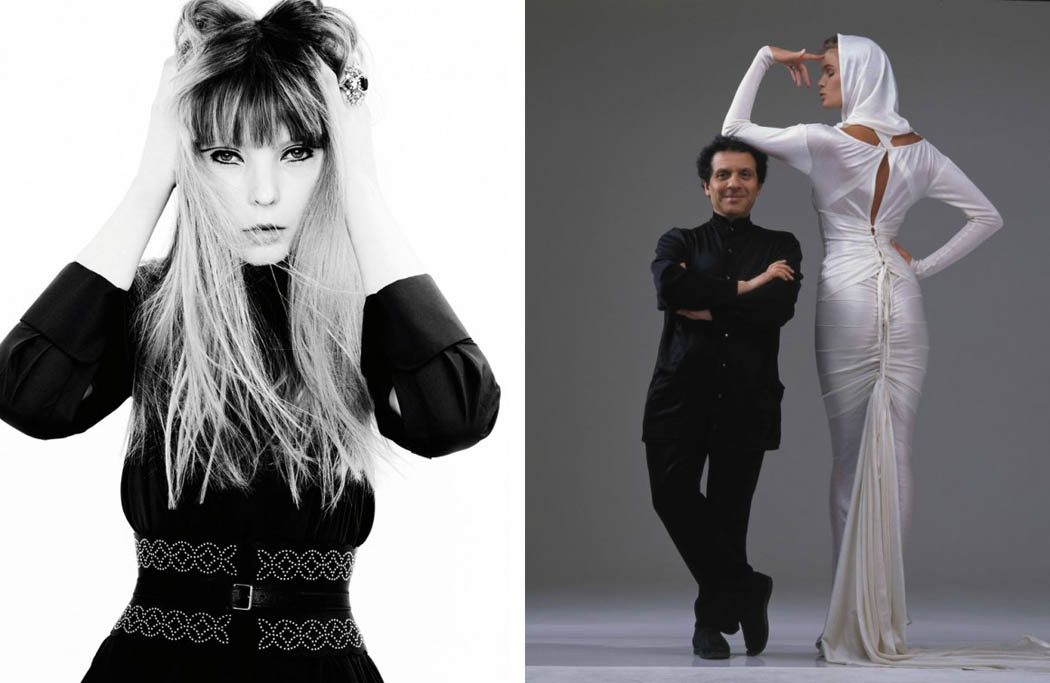 Victoire de Castellane in a dress from Azzedine Alaia (left). Azzedine Alaia (right).
Victoire has already managed to make everything in life, as girls dream: twice married, give birth to four children, burn plates, to star in the movie. Victoire staged her wedding with her first husband Paul-Emmanuel Reiffers, a collector and a PR specialist in the Cathedral of Les Invalides. That was a loud and shiny ceremony with dinner for four hundred guests in the "Ritz" and with a hundred and eighty thousand sparkles on the bridesmaid's dress. In this marriage she gave birth to three boys, Stan, Boni and Jules.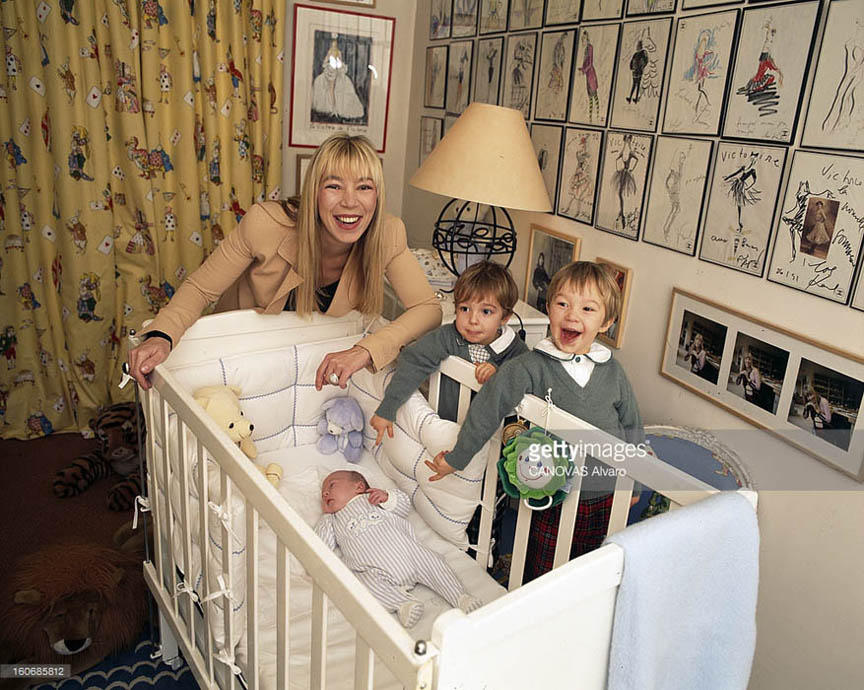 Victoire de Castellane with her children.
Her current husband, artist Tom Lenthal, worked in publishing houses, in fashion magazines, including Condé Nast. He worked for Dior as well. First in fashion along with Galliano, then in the Department of Jewelry along with Victoire. Now he is busy with their own art projects, and currently is an art director and founder of the Paradis magazine. They had a daughter, whose name is Zoe.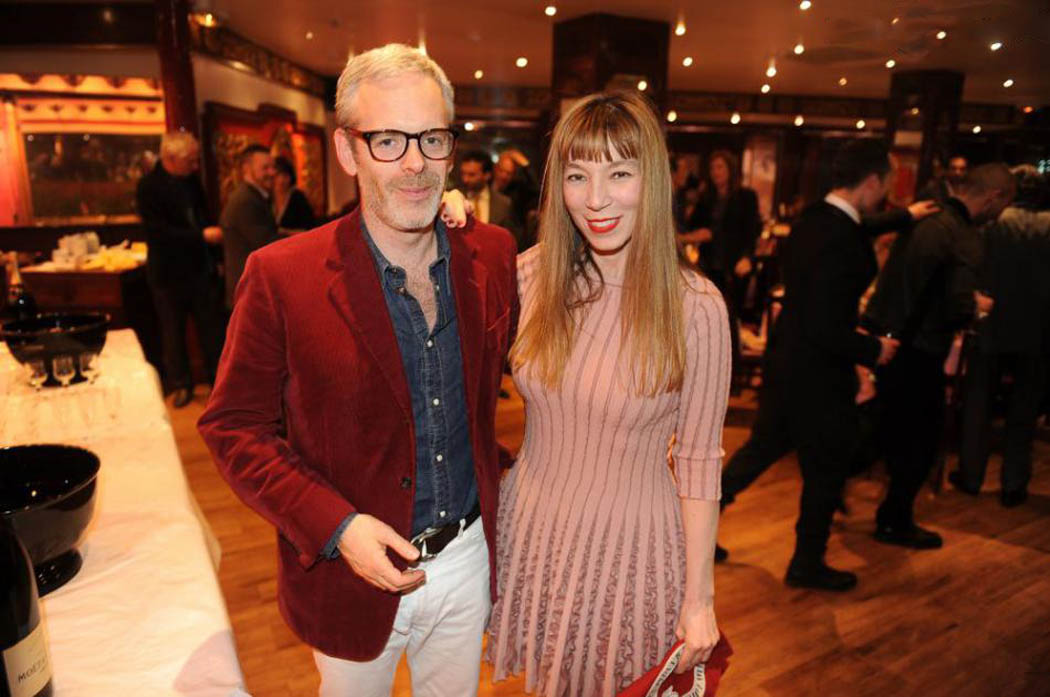 Victoire de Castellane and Thomas Lenthal.
Yes, the designer of Dior Joaillerie, Victoire de Castellane is eccentric, maybe a few arrogant, but still, endlessly talented. But first and foremost she is courageous. And, probably, just so, she managed to create a revolution in the conservative world of fine jewelry.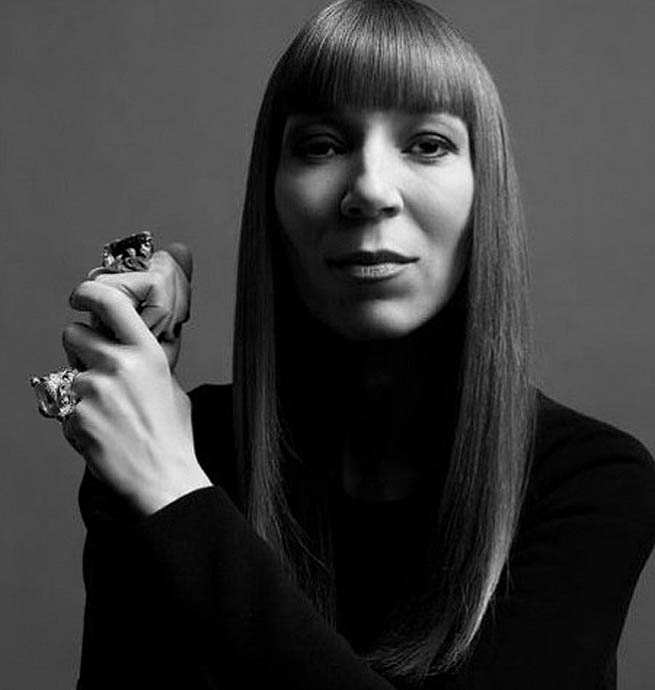 Victoire de Castellane
Works by artisans of the Lobortas House are different with whimsical interpretation of natural forms and are characterized by dynamism, asymmetry, fluidity and various jewelry techniques.
Jewelry, made by artisans of the House of Lobortas, can be considered as masterpieces of the jeweler's art, which, thanks to a bold color play, perfection of lines and proportions, have got great artistic value and remain valid beyond time.
В мастерских Классического ювелирного Дома «Лобортас»