Tiffany. Heritage
Part Two
To attract clients of modest means, the company added production of inexpensive high quality jewelry: silver rings and key pendants for 3.50 dollars. In 1963, Tiffany & Co. opened a store in San Francisco. That was the first store (after a store in New York), located within the United States. In the next few years, several new stores were opened in Chicago, Houston, Los Angeles and Atlanta.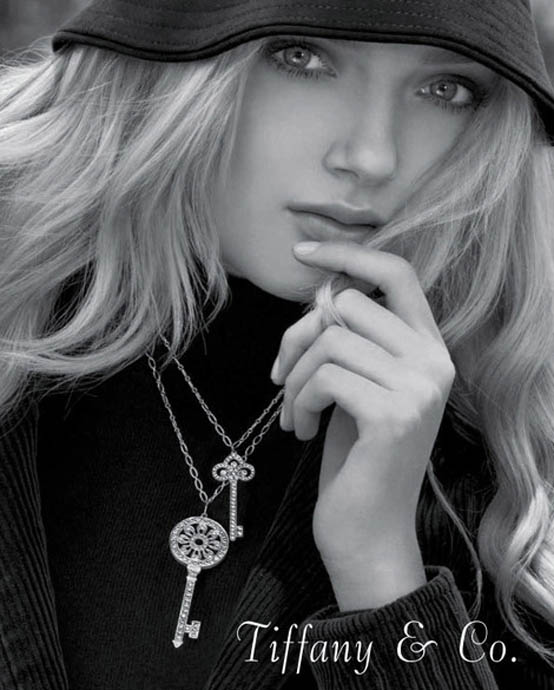 Key pendants. Tiffany.
In 1965, Hoving invited Donald Claflin, famous designer of daring projects. For twelve years, Claflin was creating several series of jewelry with unusual themes for young fashionistas, and at the same time created delicate, subtle, but very modern pieces, which wealthy women could wear every day.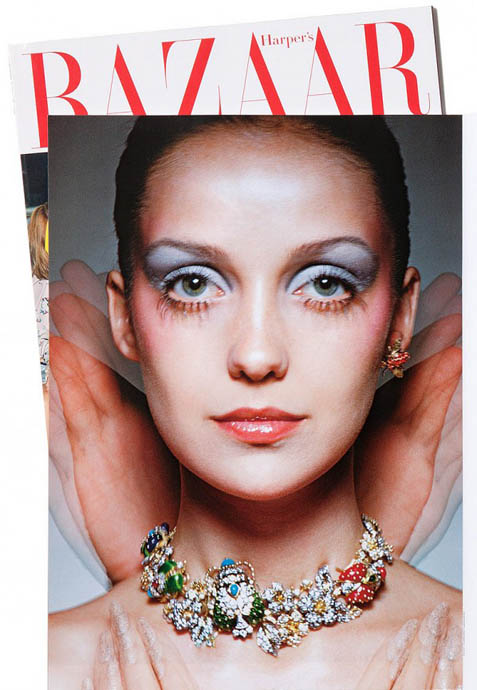 1968. Donna Mitchell wearing necklace by Donald Claflin for Tiffany & Co.
In 1967, National Football League presented the first Super Bowl of American Football League, the design of which had been developed by Oscar Riedener, the Vice-President of Tiffany & Co. The coveted trophy of all American sports was renamed the Vince Lombardi Trophy in 1970.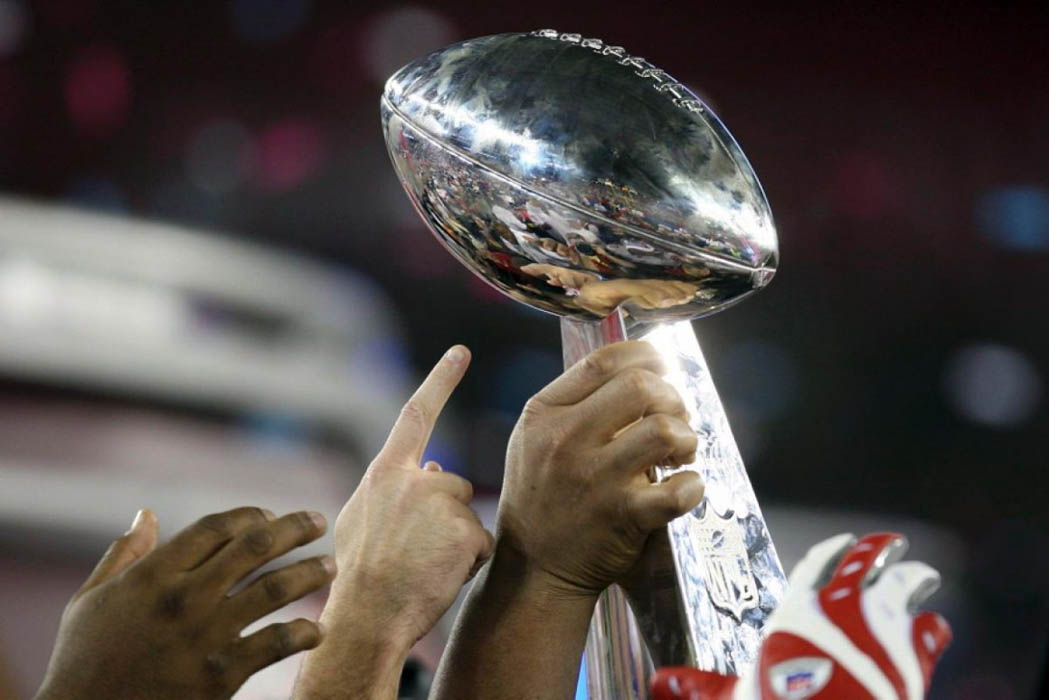 Superbowl of National Football League. Tiffany Design.
In 1967, Angela Cummings became an assistant of Donald Claflin. In 1973, she created the first independent collection for 16 years working for Tiffany & Co. She developed many interesting projects and then opened her own firm with her husband.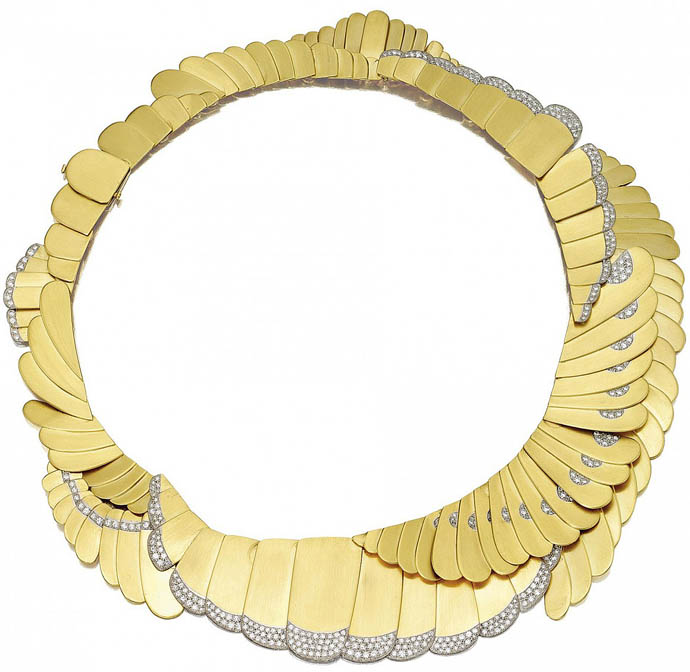 Necklace. 18K gold, platinum, diamonds. Angela Cummings for TIffany & Co., 1980s
Sotheby's New York
In 1968, Lady Bird Johnson, First Lady of the United States and wife of Lyndon Baines Johnson ordered making the porcelain service for the White House from Tiffany & Co. The service was painted in views of wildflowers growing in America.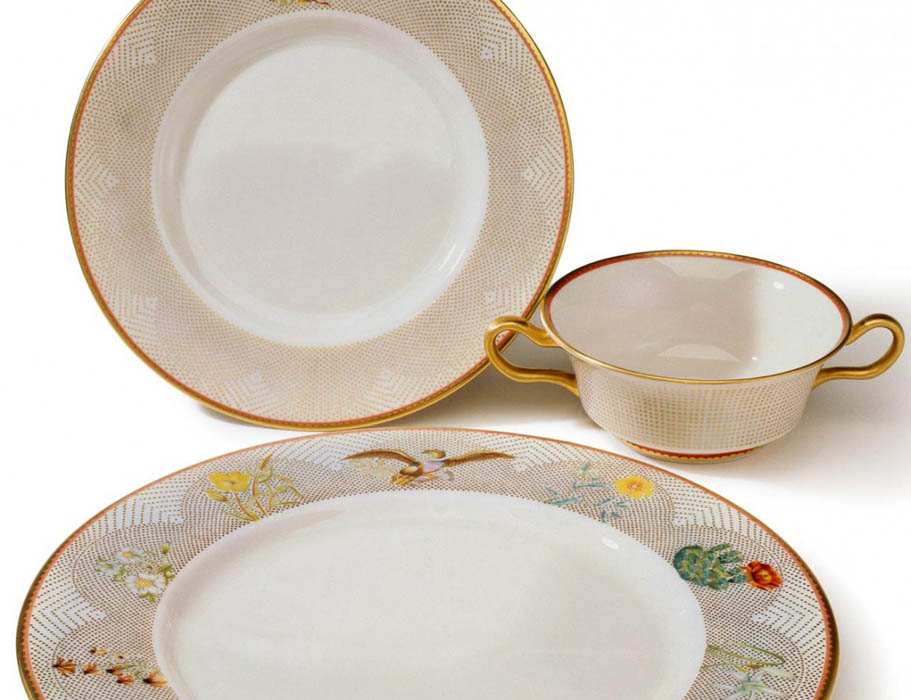 Porcelain service for the White House. Tiffany, 1968.
In 1974, Tiffany & Co. began cooperation with Elsa Peretti, Italian designer of jewelry. Her exclusive collections of jewelry and household decoration line became a sensation immediately. She made two diamond studs in an ear fashionable, created a casual jewelry that could be worn by women of any profession, lifestyle and age.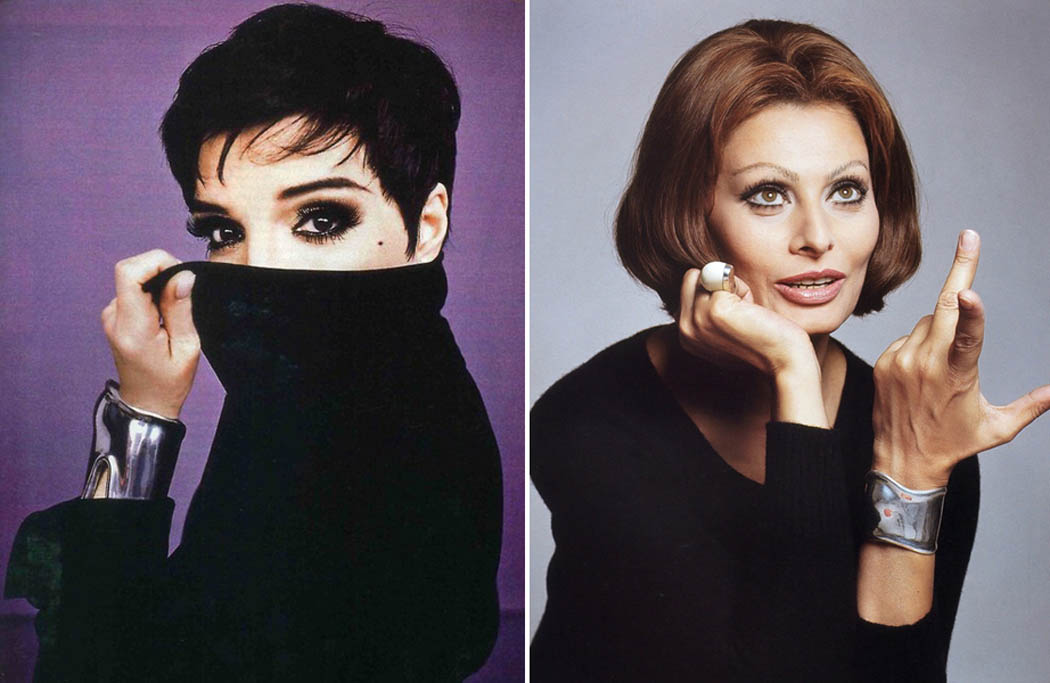 Liza Minnelli, Sophia Loren. Bracelets from Tiffany, designed by Elsa Peretti.
Photo by Francesco Scavullo.
In 1979, the company was bought by Avon Products Inc., and in 1980, Walter Hoving, disgruntled by the Avon management, left Tiffany & Co. The last thing that he did in favor of the company was his inviting Paloma Picasso, entrepreneur, fashion designer, stylist and designer of jewelry, daughter of the famous Spanish artist Pablo Picasso, to the work.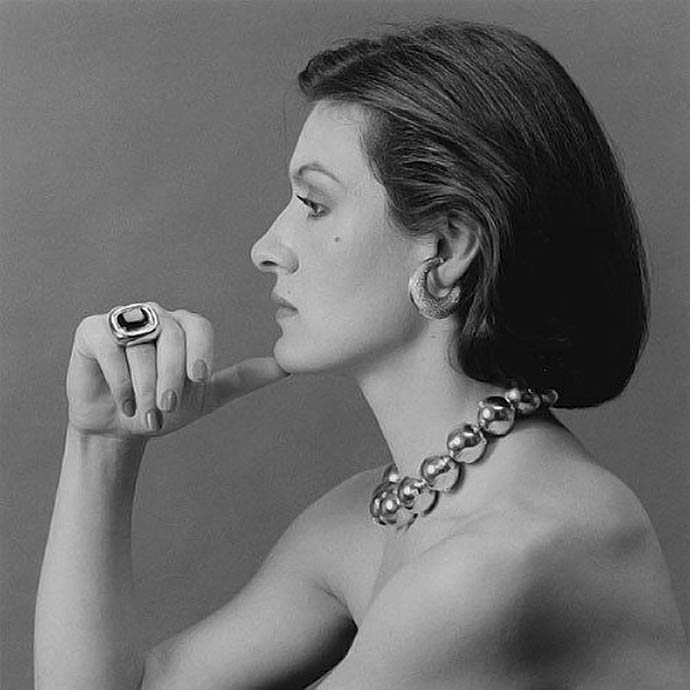 Paloma Picasso
In 1984, the company management team led by William Cheney, Chairman of the Board of Directors, with the help of external investors redeemed the company Tiffany & Co. from Avon Products Inc. In 1986, Tiffany & Co. returned to Europe, opened its shop in London, which marked the company's breakthrough into international markets. The company's first store in London, opened in 1868, the year after the end of World War II, was closed.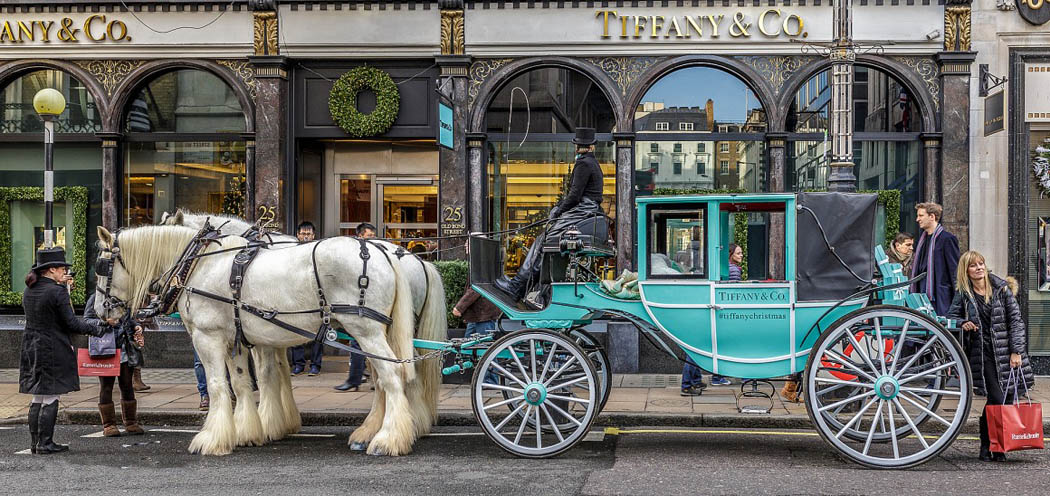 Tiffany in London.
In 1996, Tiffany & Co. opened its boutique in Tokyo, in the Ginza district.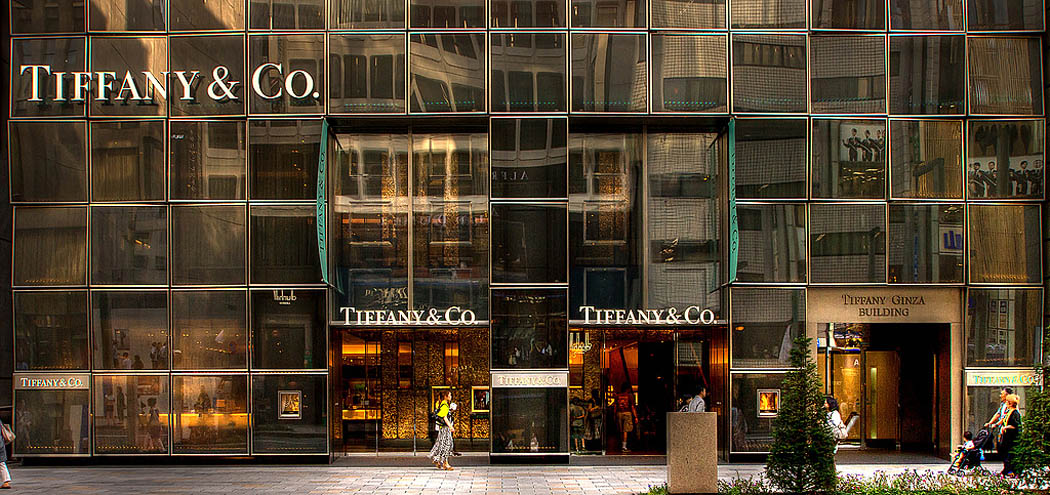 Tiffany in Tokyo.
In 1997, for the first time in the company's 160-year old history, net sales rolled over one billion United States dollars for the financial year.
In 1999, Tiffany & Co. presented Lucida™, patented cut and diamond setting for engagement rings, to the world. Mixed-cut square diamond in conjunction with the setting out of smooth, sensual, curved lines made a modern masterpiece of graceful beauty and accuracy.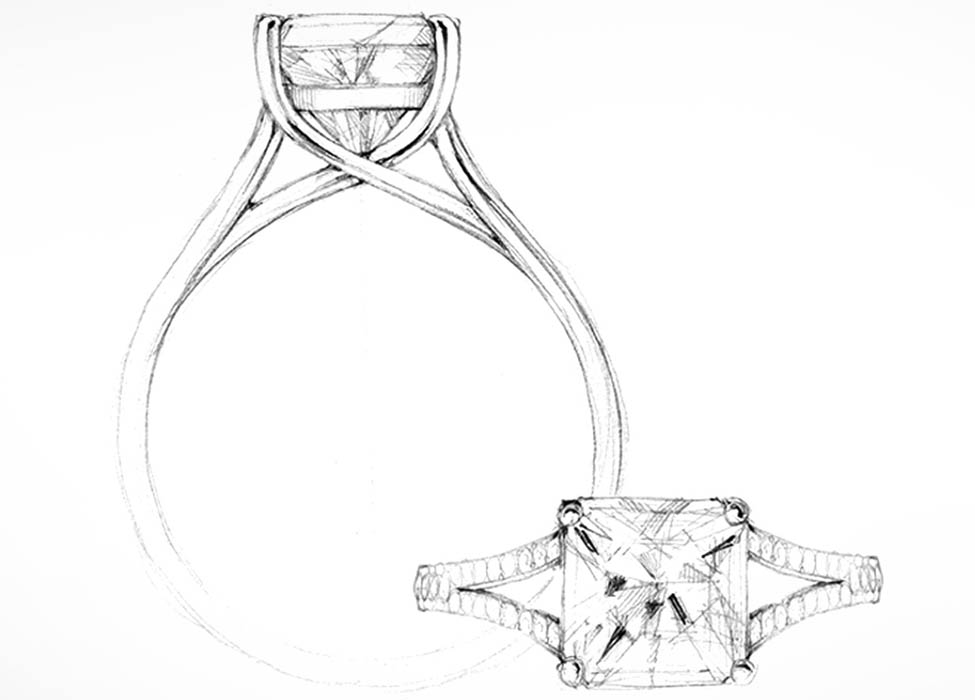 The Lucida cut and setting by Tiffany & Co.
In 1999, Tiffany & Co. continued its expansion in Europe, opened a shop in Paris. The company's first store in Paris, opened in 1850, the year after the end of World War II, was closed as well.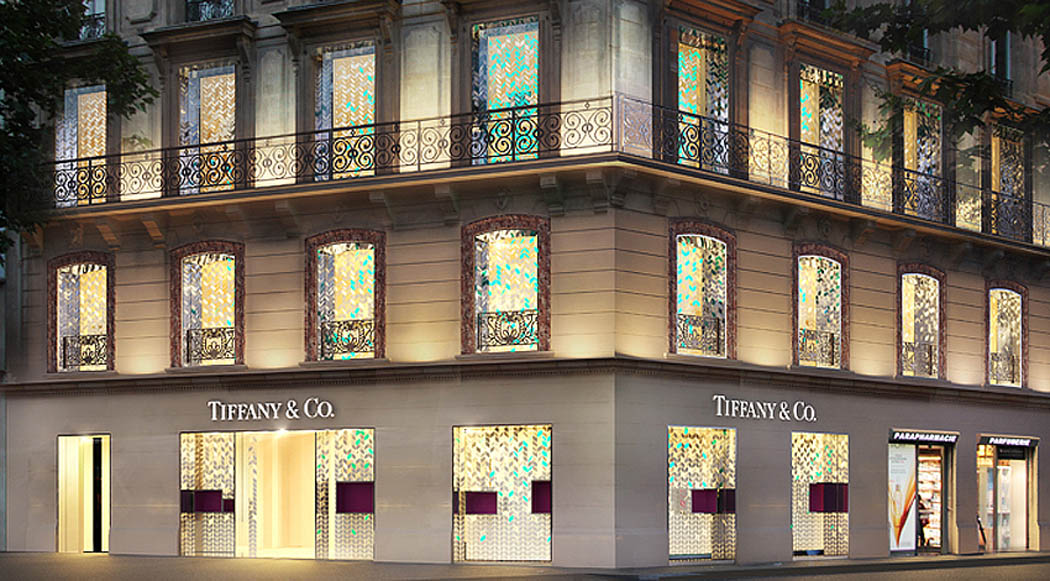 Tiffany in Paris.
In 2000, the main Baseball League of United States ordered the World Series Trophy, one of the most famous prizes in the world of sports, from Tiffany & Co.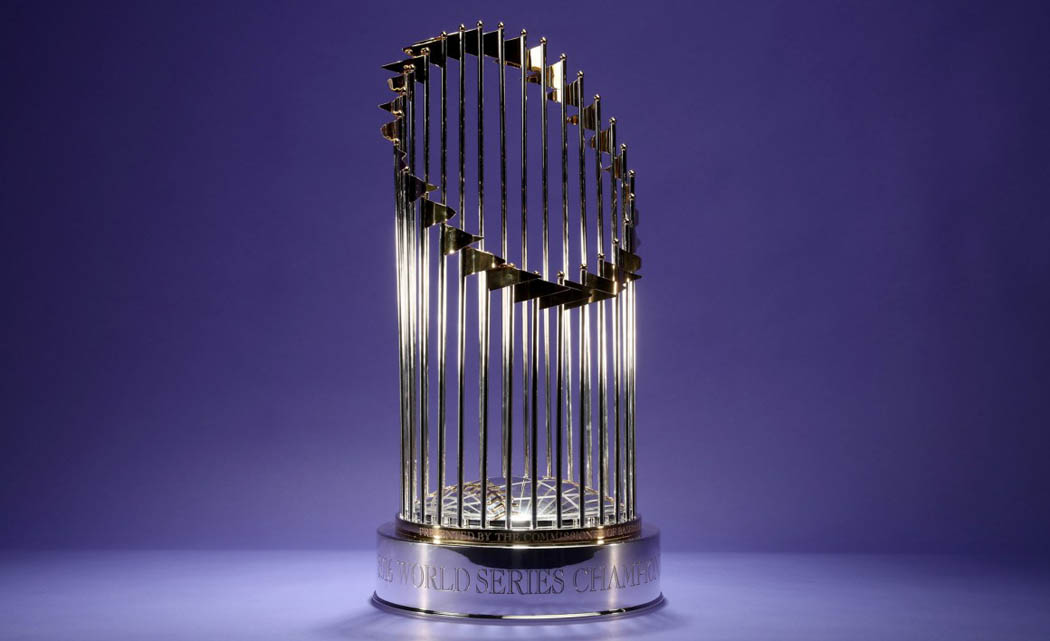 World Series Trophy, designed by Tiffany & Co.
Today, Tiffany & Co. is a holding company, the parent company of which is engaged in retailing of jewelry and other specialized products. From the very beginning and to this day Tiffany & Co. has managed to become one of the most famous jewelry brands in the world, thanks to delicious design of jewelry in combination with the perfect marketing solutions.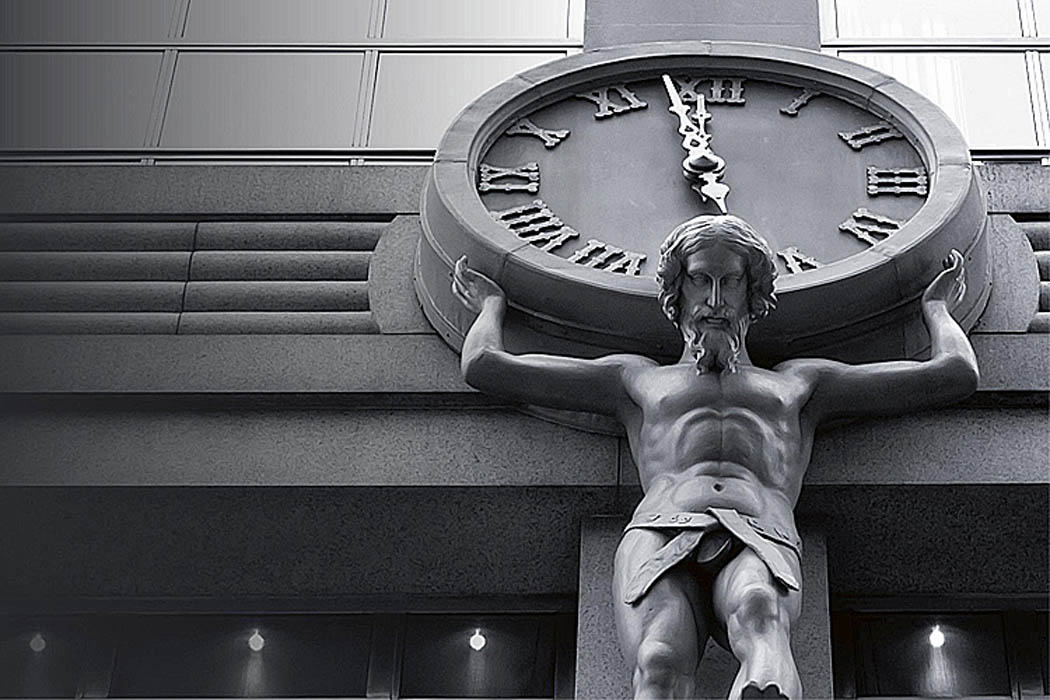 The symbol of Tiffany & Co. installed above the main entrance to the store – a majestic sculpture representing mythological hero Atlas, who supported clock instead of heavens on his shoulders.
Eras, aesthetic ideals, styles change, only objects branded by Tiffany & Co. – whether ceremonial weapons, table lamp in brushed colored glass, cup from a yacht club, costume or fine jewelry –remain an unchanged model of good taste and quality.
Paying tribute to the great goldsmith, Classic Jewelry House «Lobortas» creates masterpieces of jewelry, for those people who are truly able to appreciate the beauty, quality, tradition, attunement of time, exquisite taste and impeccable work of artisans.