Precious life of Henry Dunay
Henry Dunay is one of the great American jewelers and talented designers of our time. Many people call him "Faberge of the 20th century". But despite the fact whether this statement is true or not, it is only known that Henry Dunay refers to the generation of ingenious jewelers – designers.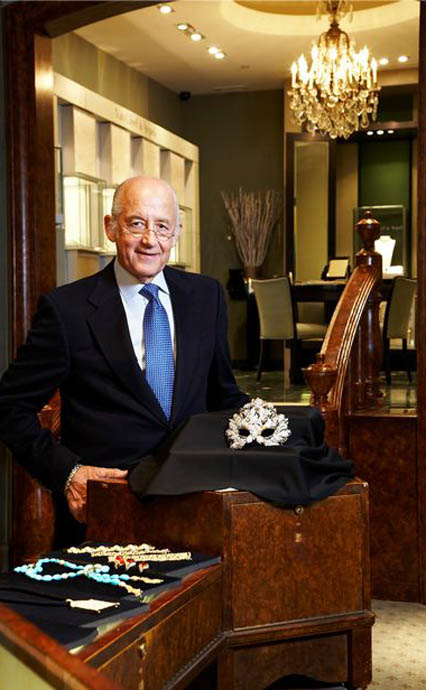 Henry Dunay
Henry Loniewski was born in Jersey City, New Jersey, on May 1, 1935 to a Polish family of Henry and Helen Loniewski. He was the second of three sons.
Henry began his career as an apprentice of the jeweler Rudolf Cassioli in New York in Manhattan at the age of 14 years.
By studying jewelry available on the market at that time, he pointed out that most of the things presented there had similar designs and making techniques. As a future jewelry designer, he promised to himself that he will do something else from the very beginning.
At the age of 18 years, Henry Loniewski changed his surname to Dunay, believing that his real one could be an obstacle in his professional career.
At the age of 21, after seven years of training, during which his skill was recognized and highly appreciated in the jewelry business, Henry Dunay decided to work independently. Within a short period of time, Henry made a reputation as a creator of unique and exclusive jewelry with the use of sophisticated techniques.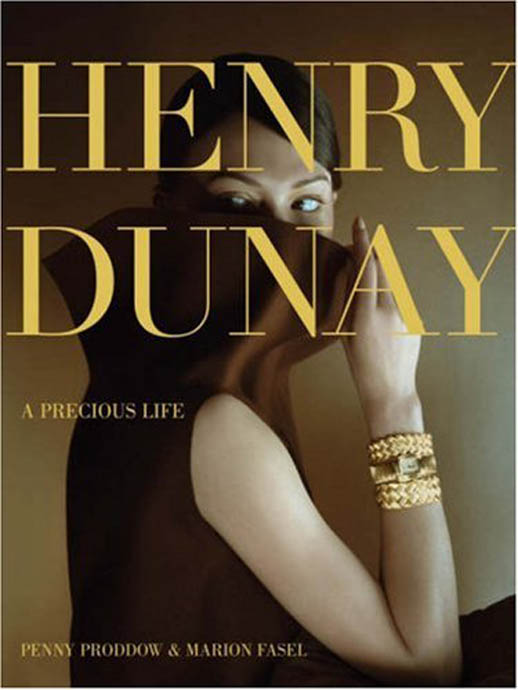 "Henry Dunay: A Precious Life". 2007
In 1965, he registered a company, later to become world famous Henry Dunay Jewelry House.
World fame came to Henry Dunay in 1967, the year when his work was honored with the highest prize at the De Beers Diamonds International Awards.

Jewelry designers Henry Dunay, Arlene Bailey and Norman Lebo. Award winners of the pearl jewelry competition. WNYC-TV, New York, 1969.
Slowly Henry Dunay moved closer to the fashion center on the Fifth Avenue. To save the business Henry worked tirelessly, while retaining his artistic line as a designer. It took a lot of tedious manual work and a great deal of time and attention to create each product.
Beauty and perfection has always been the passion of Henry Dunay, and passion – the gems. He spended his days, turning the shiny pearls and precious stones, in search of rare and unique ones that would inspire him. "To have a vision is a gift from God" Henry Dunay thinks. His glance lingers on only those stones that fascinate, try to say something to him. Sapphire or diamond of impeccable quality can look absolutely lifeless in his eyes. Henry says that at first, he finds the perfect stone and then creates jewelry around it.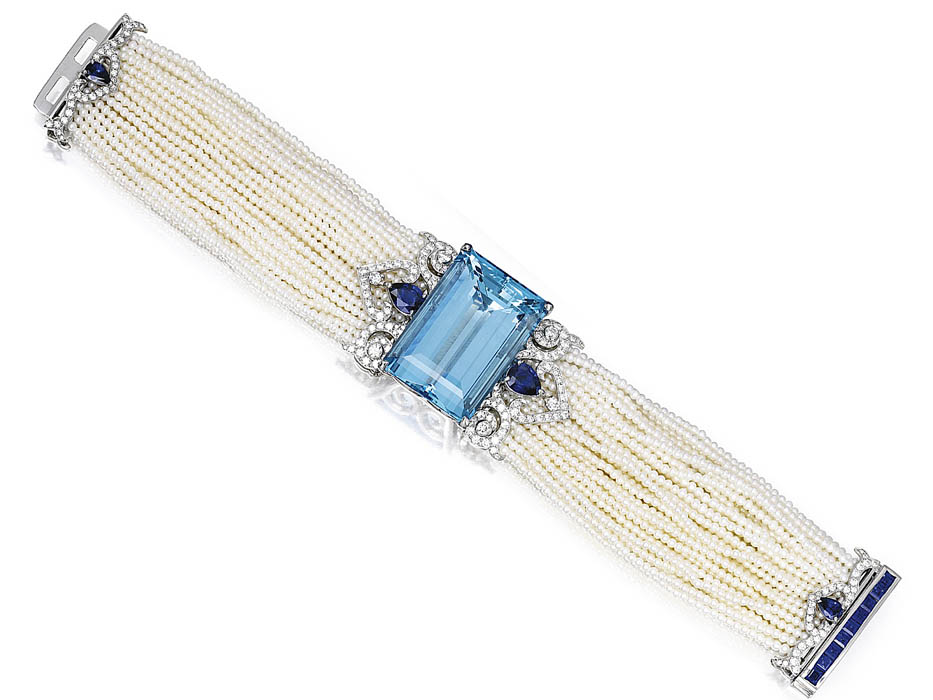 Bracelet. Platinum, aquamarine, sapphires, pearls. Henry Dunay. Sotheby's New York.Sotheby's New York.
For a long time, Henry Dunay illustrated the art of transforming the precious stones and metals in fine jewelry. Particularly famous are the works by Henry Dunay in the special technique called Sabi. Henry described it as a "simple elegance". The Sabi method consists of manual engraving the product surface with small lines that require precision and jewelry craftsmanship, to create a unique and individual image.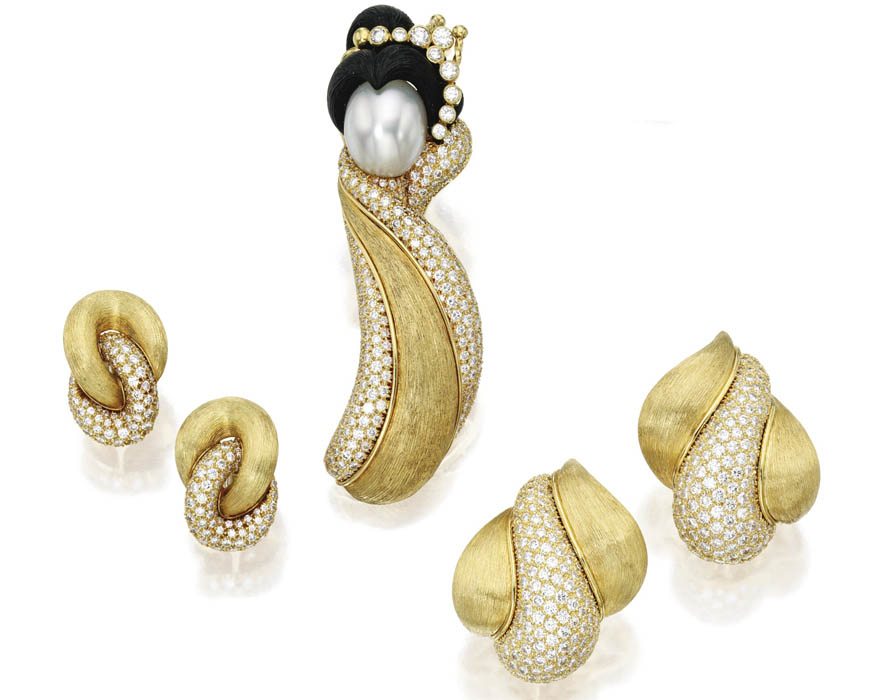 Earrings, pendant. Gold, diamonds. Henry Dunay.Sotheby's New York.
In 1988, Henry Dunay became one of the founders and the first President of The American Jewelry Design Council (AJDC) – a non-profit organization of leading designers of America dealing with recognition of jewelry as an art form. In the same year he became a member of The American Jewelry Design Council.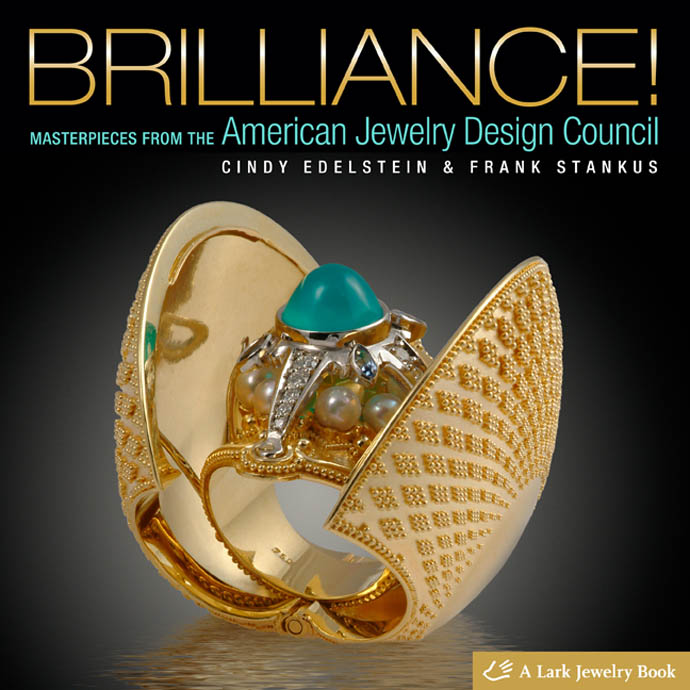 Masterpieces From The American Jewelry Design Council.
In the early 1990s, Dunay began developing brilliant mask for charitable foundation AmFAR, the American Foundation for AIDS Research, headed by Elizabeth Taylor. It took him eight months to make a mask, which he entitled "Lachrymosa" to convey the suffering that brings the disease worldwide.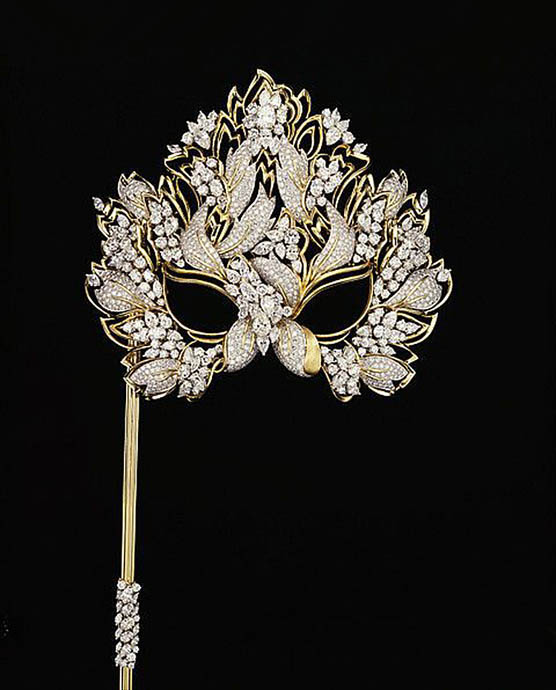 Diamond mask "Lachrymosa" by Henry Dunay.
Elizabeth Taylor, founder and the Chairman of the National and International Fund "AmFAR" wore the Lachrymosa mask in 1993, at the advertising photo session devoted to the activities of the Fund.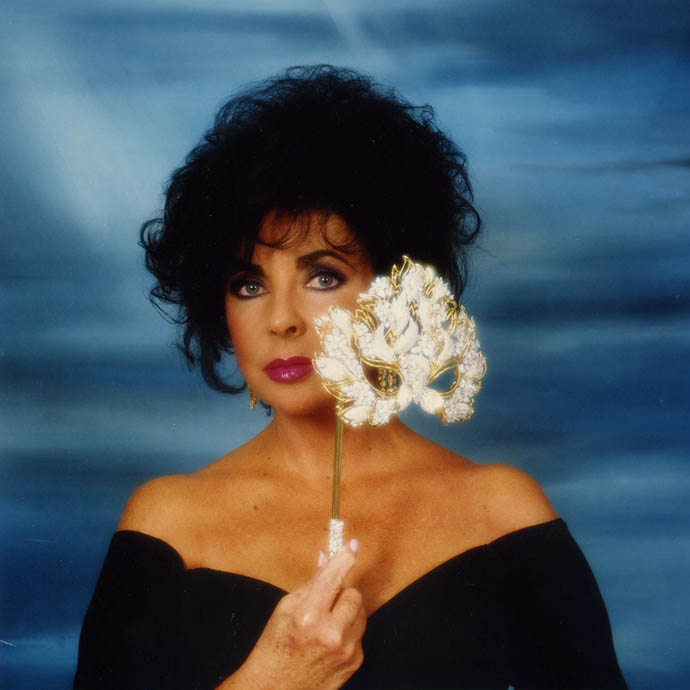 Elizabeth Taylor. Photoshoot with mask "Lachrymosa" for the charitable foundation AmFAR, the American Foundation for AIDS Research, 1993.
In 2003 year Henry Dunay created a "Dove of Peace". In his work Dunay embodied a global vision of the world by Pablo Picasso. The official debut of "Dove of Peace" was on the 75th annual Academy Awards Ceremony on March 23, 2003.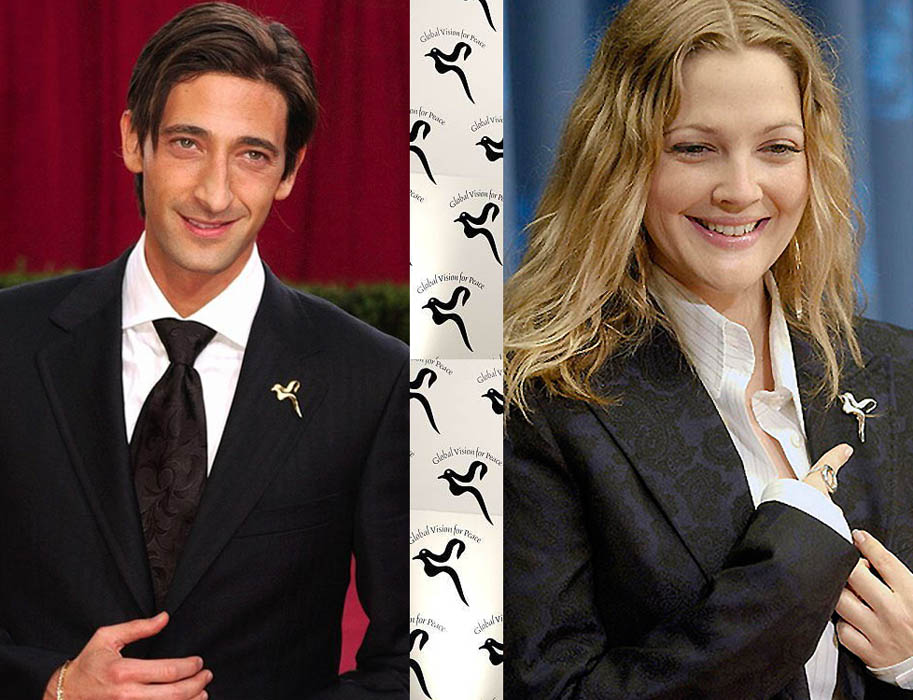 The "Dove of Peace" badge, Henry Dunay. On the photo: Adrien Brody, Drew Barrymore.
Unfortunately, after Henry Dunay filed for bankruptcy in June 2009, mask "Lachrymosa", along with the rest of his jewels, were sold at auction in December 2009. Henry Tributes refused to comment on the reasons for the institution of proceedings on bankruptcy.
Trade mark "Henry Dunay" was a revelation in the jewelry world of the 20th century. Luxury jewelry with famous ornated logo has won more than 50 national and international awards for 50 successful years of brand existence. Henry Dunay jewelry was elegant fashion accessory for Margaret Thatcher, Nancy Reagan, Tom Cruise, Oprah Winfrey and Hillary Clinton, Nicole Kidman, Leonardo Dicaprio, Princess Diana of Wales, Elizabeth Taylor.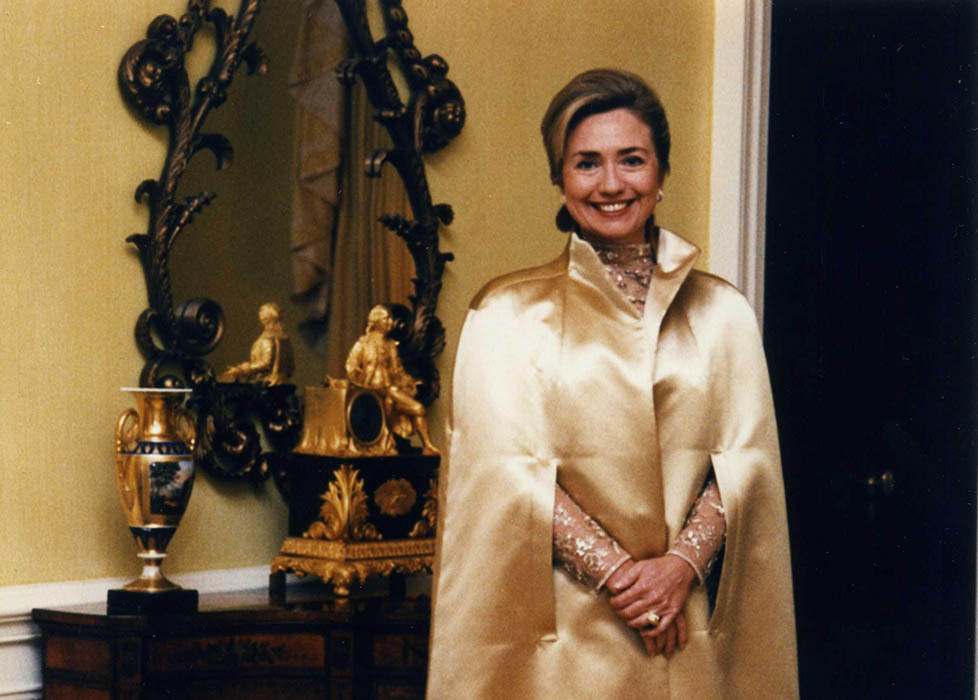 Hillary Clinton at the Inaugural Gala of the 1992. Jewelry by Henry Dunay.
Henry Dunay has still been considered one of the leading jewelry designers, artists and trendsetters in the world of jewelry, whose unique designs continue to amaze the world with unusual jeweled masterpieces.
Despite its venerable age, the work day begins at 6 am for Henry Dunay in his Office in Rockefeller Center, and all the spare time he devotes to philanthropy and social projects.
Cufflinks Creation Process. Lobortas House.