Mysterious Viren Bhagat
Viren Bhagat is the most famous, most private, enigmatic and pricey jeweler of modern India. In professional circles he is considered one of the most outstanding goldsmiths and designers of our time. Jewels by Viren are superdemanded and are usually bought up when the work on them is still in process. Prices for Viren's jewelry are usually expressed by seven-digit figures, but that doesn't stop collectors and connoisseurs.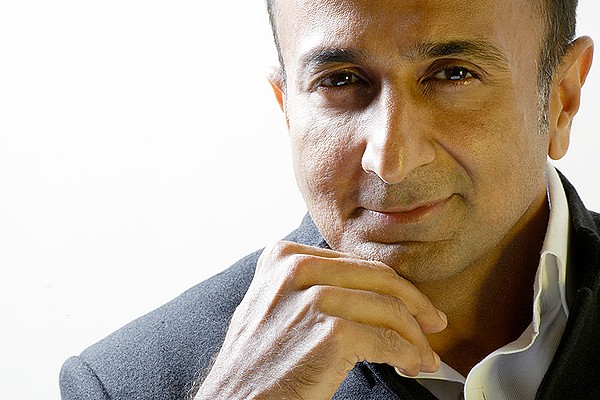 Viren Bhagat comes from a very old Indian family of jewelers, which has been in the jewelry business for over a century, initially in Gujarat in northwest India and then in Bombay (now Mumbai). His great-grandfather, who came to settle in Bombay, was originally a goldsmith in Gujarat. For a long time, the family was selling gems in large quantities, gradually turning to the development and production of traditional Indian jewelry made to order.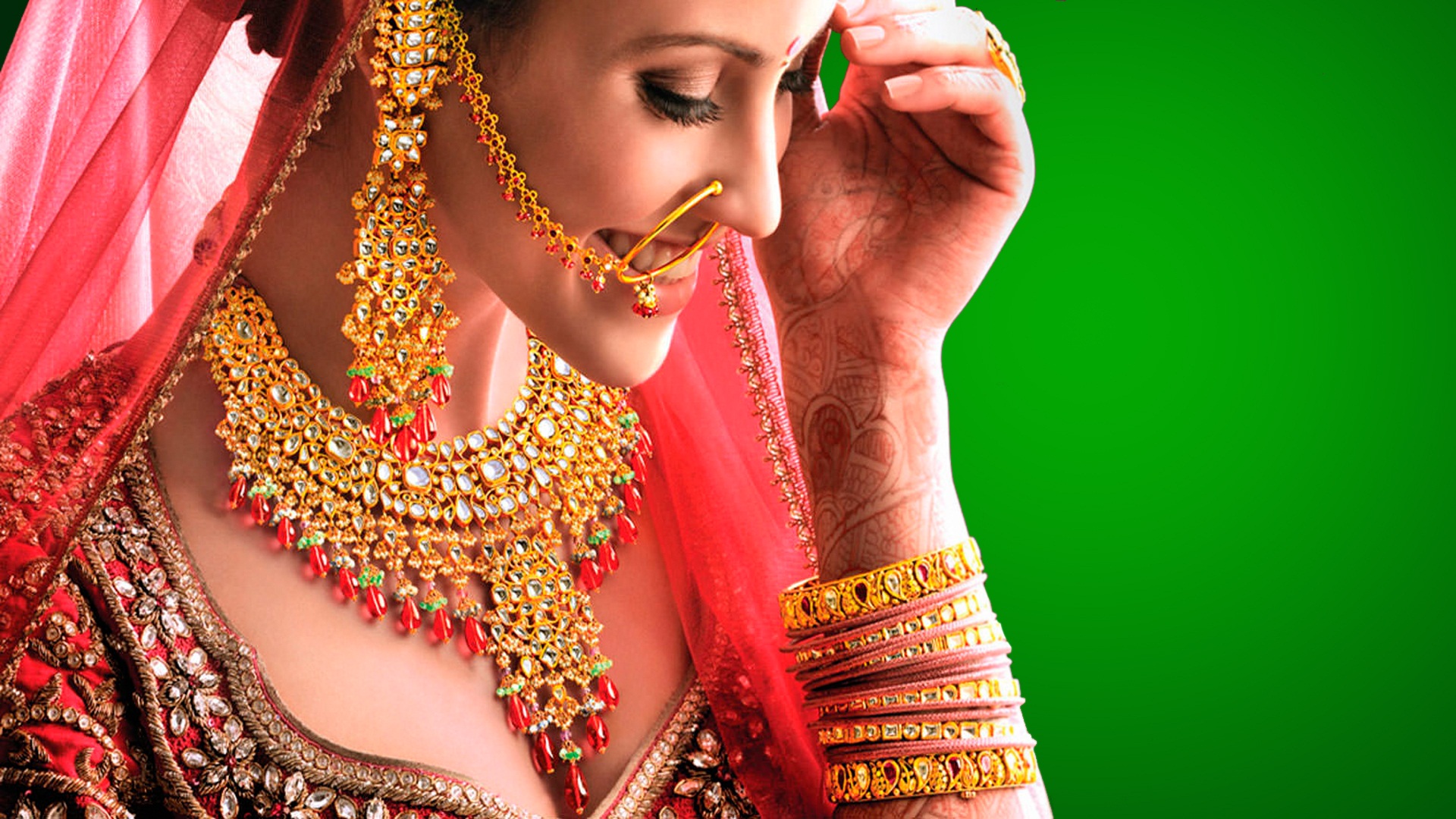 Traditional Indian jewelry.
Viren was born in 1957. He grew up in the large apartment overlooking the Arabian Sea. Viren was close to his father, Vajubhai Bhagat, artist and teacher of fine arts, emotionally and by temperament. In the late 1960s Vajubhai and his two brothers were involved in the family business by opening a jewelry store and workshop "Bhagat Brothers" next to the Opera House in Mumbai.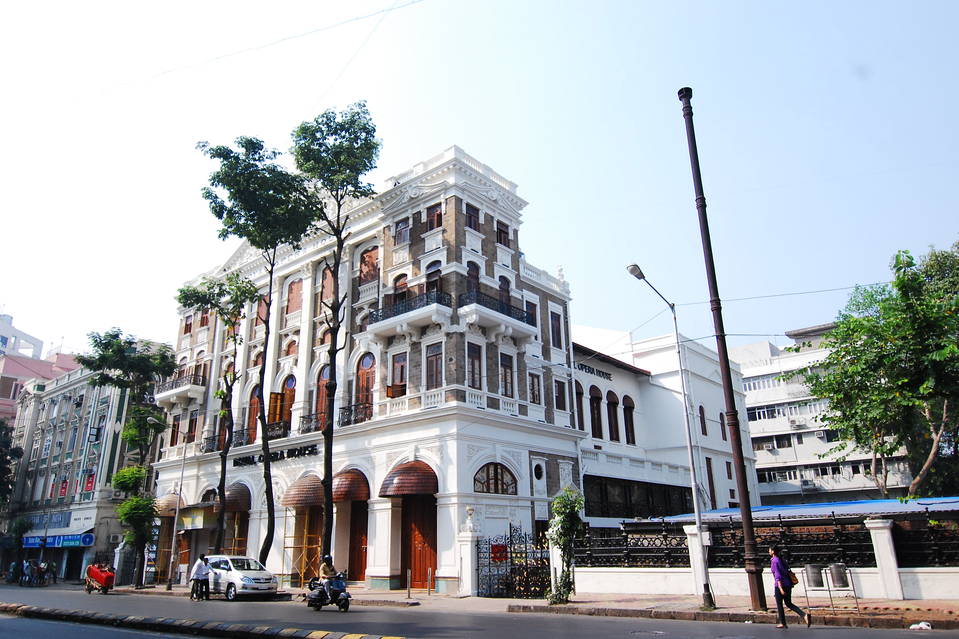 Opera House in Mumbai.
Bhagat's father was responsible for the jewelry department, so the foundation of Viren's interest in the jewelry art have been laid since his childhood. "I used to help my father, really just as a shop assistant. There were two floors, and the jewelry workshop was upstairs. I loved to go up to the workshop. I'd sit there for hours whenever I could, watching what was going on. I was about 15 or 16", Viren Bhagat tells the story of his childhood, in one of his few interviews.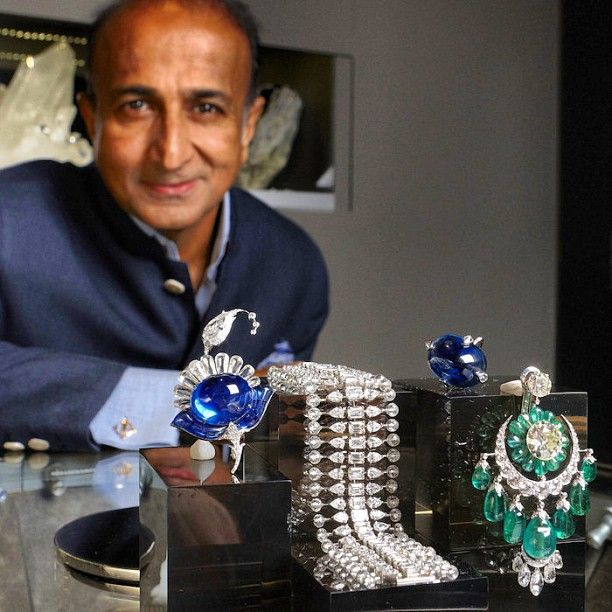 Viren Bhagat
By mid-1980s Bhagat Brothers's sales fell sharply off, and Bhagat's aging father decided to curtail selling and production. The store was closed in 1987. By that time, Viren Bhagat gets economic education, but desire to become a goldsmith was stronger. He keeps being engaged in a favorite activity, working in Kuwait, with his uncle, who had a jewelry store there. And it is during this period Viren Bhagat to begin designing. He tells about this event with the feeling and special love: "In the late 1980s, I went to Europe on vacation and visited the Bvlgari store in Rome. I fell in love at once. This was a period when Bvlgari admired Indian theme. It shook me so much that I took pencil in hand never painting before, I burst... I sent several pictures to Bvlgari. Gianni Bulgari himself called me and said he wanted to talk with me. We met, and he offered me working for him as a designer. But I was honest with him — said that want to create my own collection. And he replied, 'I cannot teach you for you to use my secrets then.' At this point I realized that something can be derived from me."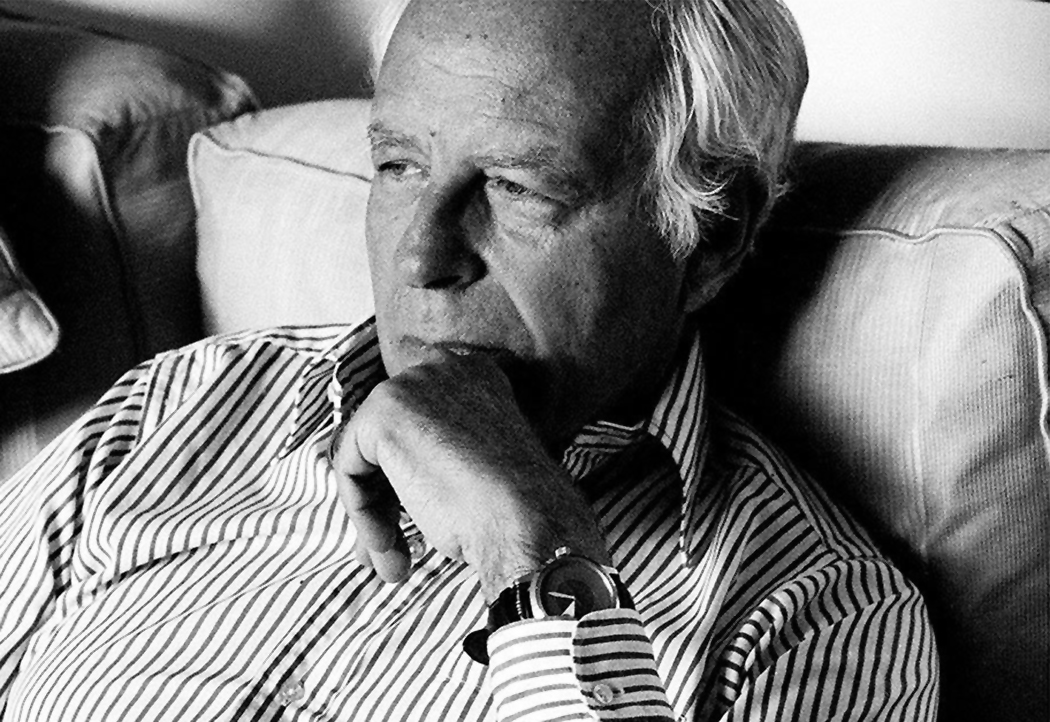 Gianni Bulgari
With Gianni Bulgari's light blessing in 1991, Viren Bhagat opened store in Kemps Corner, not far from the House. Repeating the experience of his father, his brothers join him. The senior one, Bharat, an expert in gemstones, takes control. The junior one, Rajan, by having an unmatched charm and charisma, took over the work with customers.
The brothers started from scratch, by creating small works and sold them at modest prices. Trading was lively, despite the fact that the store had no showcases, and it was located in some distance from Zaveri Bazaar, the main center of jewelry trade in Mumbai. The only rule that was the basis of all the works is total creative freedom. "From the very first day of my work in the Bhagat Jewelry House I decided that I will never draw for someone, only for myself. And it is the most important thing in my work is complete freedom", Viren frames the main rule in the House of Bhagat so.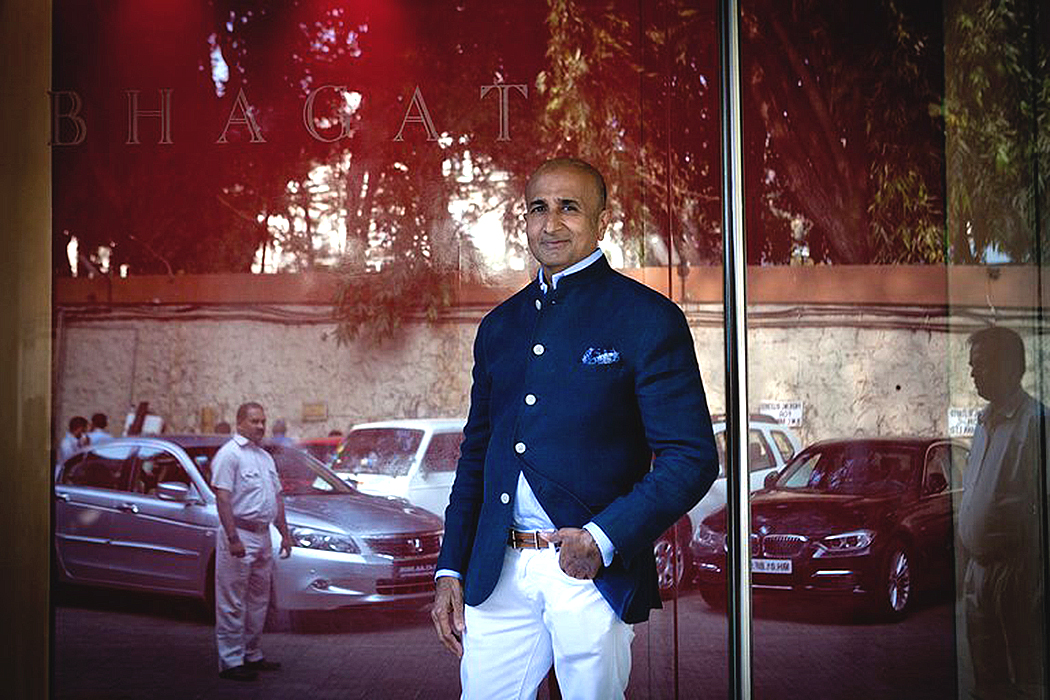 Bhagat Jewelry House
Sketches of Viren Bhagat are the works of art in themselves. Future products are presented on paper with engineering precision, including the smallest details, and depicted gemstones are as if coming forward the real world in all their splendor. Metal, finish, shape and cut of the stones, everything is subordinated to the general plan.
Viren Bhagat: designer of jewelry
We can say with confidence that no other jeweler thinks as Viren Bhagat. His skills in making jewelry Viren got through monitoring, instinct and practice in the workshops of his father. Viren himself says the following things about it, "My father told me that you cannot copy nature — it will always be a poor imitation, it will fall flat. You must give your own interpretation instead. Observation is my best teacher. I never had any limitations in creativity, nobody told me what I can or can't do. I have always had complete freedom of choice in my mind. In my father's workshop I took the practical skills of making jewelry. I had a great interest in techniques, processes and especially in detail."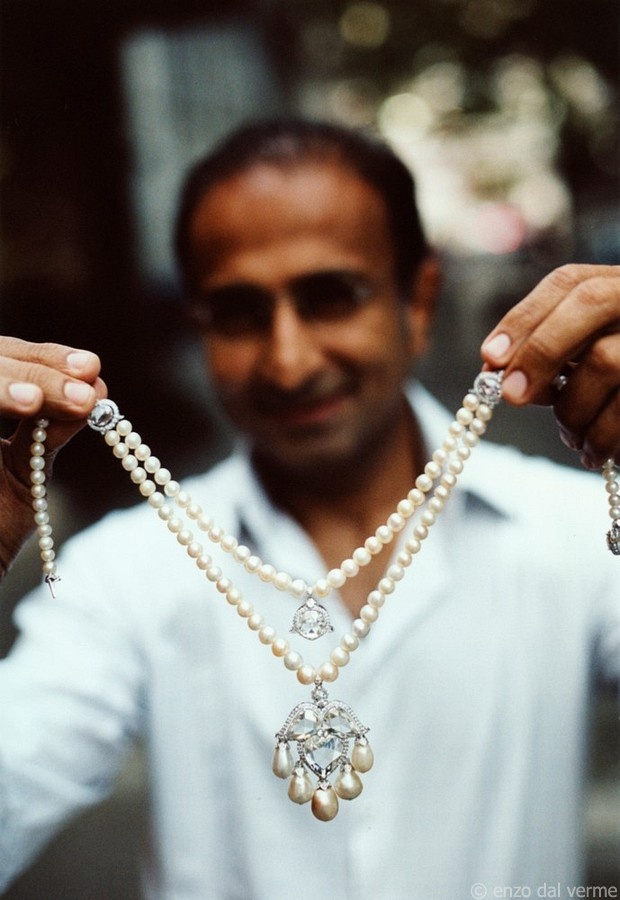 Viren designs the next jewelry masterpiece at the usual table in the basement, on the sheets of white paper, using pencils. Viren prefers to feel the flow of ideas from his head to his hands, instantly displaying them on paper." The drawings are clear and thorough, as well as the architectural project. Viren is obsessed with proportion. "When I think that I have already reached the ideal proportions of the ordinary products at the stage of drawing, I still continue to draw until I feel that I have exhausted my abilities. My sense of the proportions is sharp, innate. It's hard to explain, but if the proportion is not correct, I start all over again", Viren describes the birth of his new jewelry masterpiece.
Unique Viren's style is a synthesis of traditional motifs of the Mughal Empire and modern trends. Subtle settings made of platinum were his hallmark. Viren Bhagat preferred it to other metals because of its high density.

Bracelet. Platinum, pearls, diamonds. Bhagat. Sotheby's New York.
The art of Mughal era greatly influenced Viren Bhagat's creative work. The artisan finds inspiration in the centuries-old history and culture of India, its ancient monuments and architectural details, fine vegetable motifs of Mughal era. The aesthetic tastes of Virena Bhagat are evident in every work – in design, stones and technology of manufacture. He said the following things about it: "For me, the ultimate goal is the Cartier style of the 1920s and 1930s, which is characterized by its clean and angular lines. India is a source of inspiration for my jewels, but the quality and operating principles are European ones. We work with platinum as European jewelry houses in their "high" collections. My jewelry resembles European works of the 1920s-1930s: goldsmiths were looking for inspiration in India, but made their works in Paris. We're just doing everything from the beginning to the end in India. I am very pleased that my jewelry is made in India. I'm happy when people are shocked by looking at them.
A brooch. Diamonds, rubies, jade. BHAGAT. Sotheby's Hong Kong.
Perfection reduces the beauty of an object. Handmade imperfections are a true beauty. The most beautiful women are those who have something not quite perfect. It is the same with jewelry.
Viren Bhagat has always been inspired by the legend of the Maharatnani – "Five Great Stones": "I love the old stones, they have their own story. For every goldsmith, the main task is to find the stone that will talk to him. The beauty of the stones is eternal, and they always can be used again." It is they who predominate in his creations: the purest transparent diamonds of Golconda, rubies and spinels from Burma, Colombian emeralds from old mines, cornflower sapphires from Kashmir, Burma and Sri Lanka, natural pearls from Basra of the Persian Gulf. Their beauty, unusual shapes and miscellaneous cuts allow an artist to conceive and create the unmatchable works. Viren Bhagat has to hunt out the gems specifically for his projects. Often he selects stones for several years to make a unique and harmonious unity in the finished product by the House of Bhagat.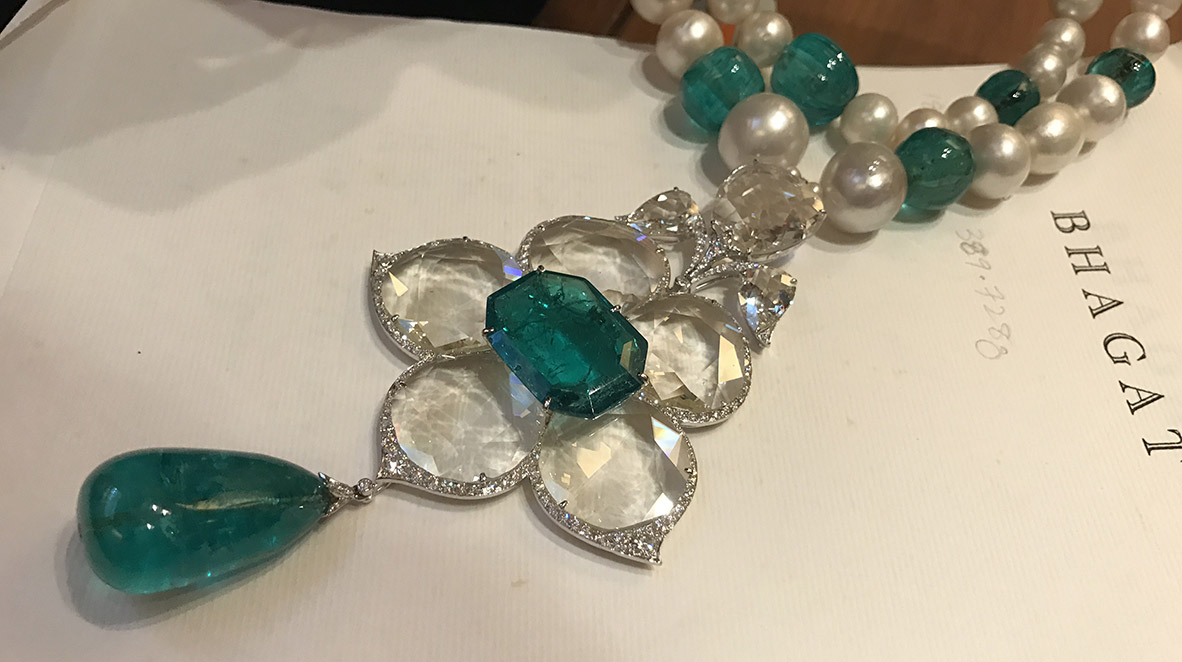 The Bhagat Jewelry House is much debted to an unmatched professionalism of its employees. Artisans work exclusively for the House of Bhagat, skills are passed down from fathers to sons for generations. All stages of the production process are concentrated within the enterprise. Precious stones are cut, processed and then set in the finished product with incredible care and attention. Viren Bhagat has his own understanding of the integrity of jewel as well: "The best creation of God is the one who wears the jewel. I can't create anything better than this. Nevertheless, if I thought about how to create perfect piece of jewelry, I would like to be the author of the famous necklace, which was made by the company of Cartier for Maharaja of Patiala. I would like to be its author!"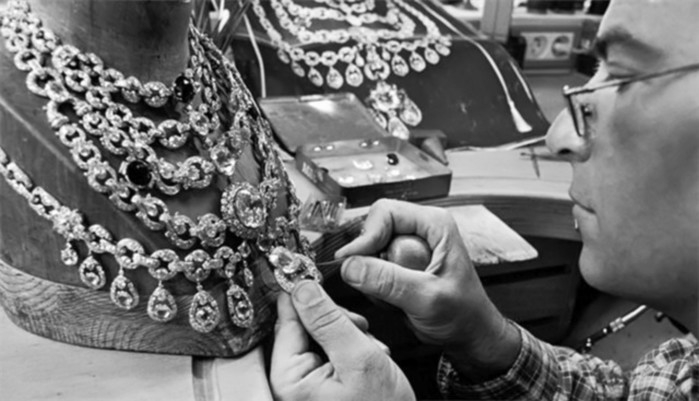 Work on a copy of the necklace of Maharaja of Patiala
in the workshops of Cartier.
In less than three decades, the Bhagat Jewelry House took a leading position in the jewelry business of India, and became known around the world through the works of Viren Bhagat, releasing not more than fifty-sixty unique products a year, which almost immediately end up in museums and private collections. Jewelry masterpieces themselves can be seen only by appointment in the office of the Bhagat House in Mumbai, at FD Gallery in New York, as well as at auctions and in exclusive private exhibitions.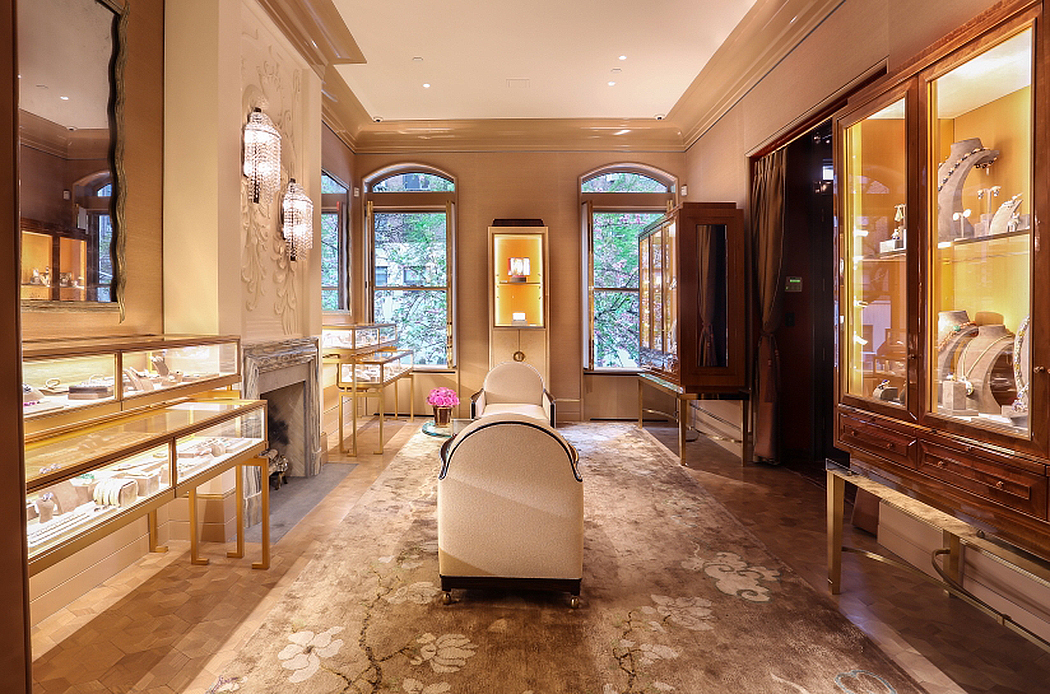 From its foundation until the present day a little has changed in the House of Bhagat, except for now Viren can afford working with very rare and insanely expensive stones. Two of his sons, Varun and Jay, help him actively. The senior one, Varun, qualified in the Gemmological Institute of America, has shown a talent for jewelry design, and the junior one, Jay, with his good organizational skills will be able to take control of the Bhagat Jewelry House subsequently. Indian and European, past and future merge into jewelry masterpieces by the House of Bhagat, which became a new word in the jewelry design of India of the 21st century. And not because it fits into fashionable trend of ethnic jewelry, but due to the originality, harmony and the highest quality of work.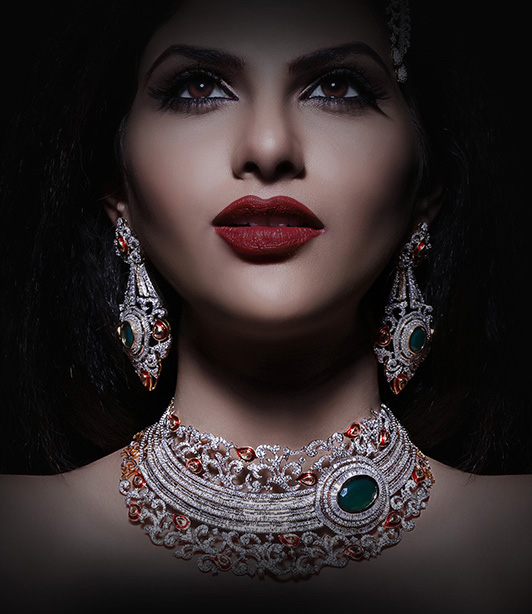 Bhagat Wedding Collection
The jewelry, made by artisans of Lobortas, possess a unique individuality, combining classicism and newness, tradition and experimentation. The pieces are luxurious and elegant at the same time.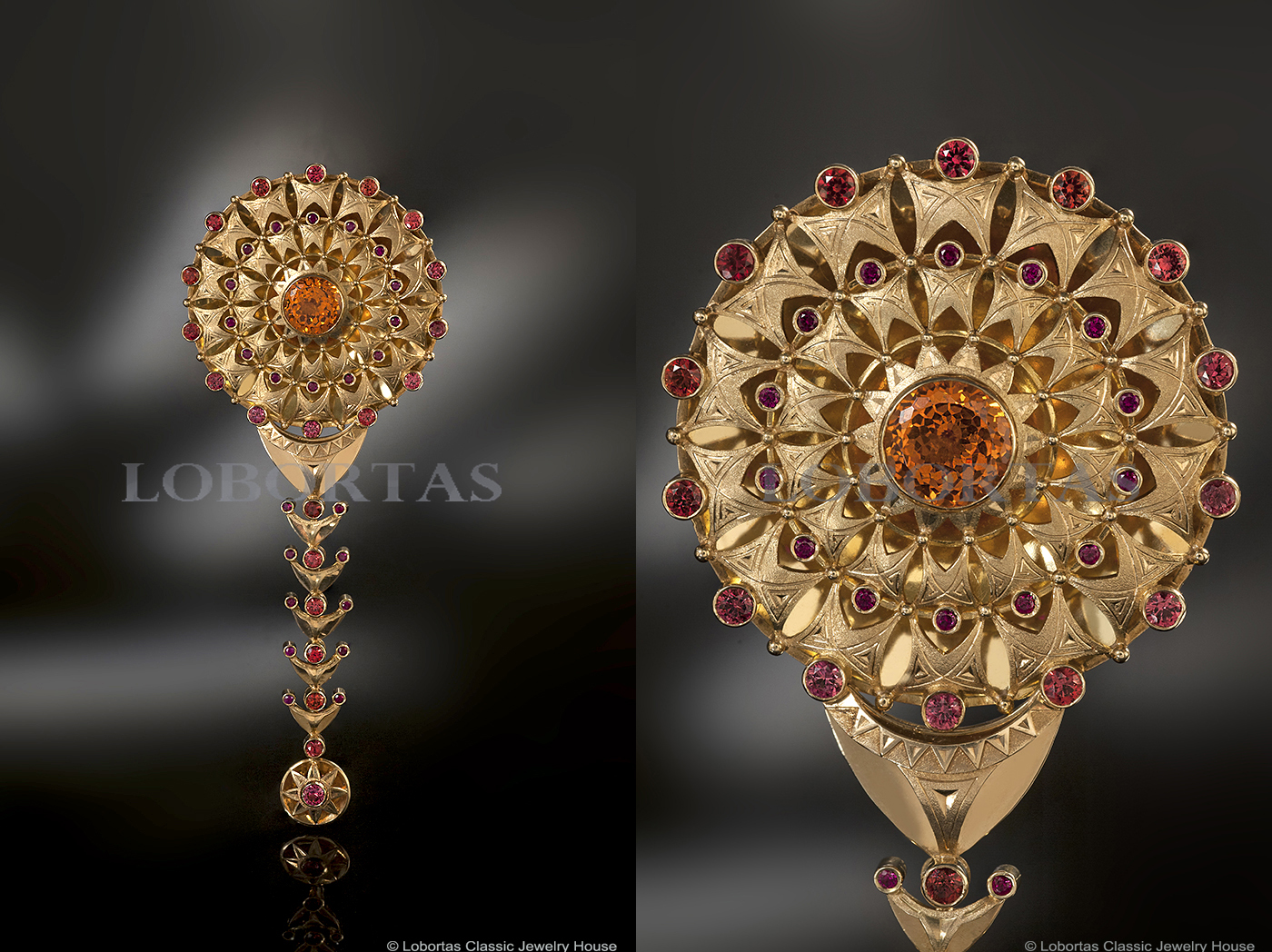 Pendant-Brooch "Flower of Paradise Garden".
Lobortas House"
Photo by Vladislav Filin.