Buccellati. Eternity of Beauty
While exhibiting at Madrid's 1920 Exposition, Mario Buccellati caught the public's attention when he hurled an expensive compact out a window when a woman asked for a discount, shouting, "I am not a tradesman! I am a jeweler!" The next day, hundreds turned up to look at his booth, curious to see the unknown jeweler's pieces. Everything was sold then. Buccellati was then invited to exhibit his work at a solo show; Spanish aristocrats came in droves, including the royal family who became lifelong clients of the Buccellati Maison.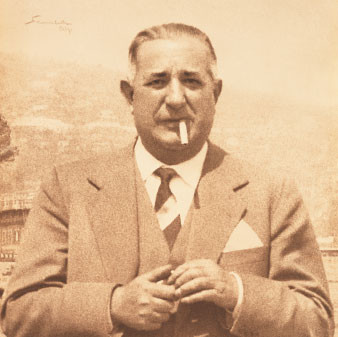 Mario Buccellati
Buccellati family is one of the most significant in the Italian jewelry art of the XX-XXI centuries. Their roots date back to the mid-18th century, when Contardo Buccellati, jeweler and goldsmith, opened his workshop in Milan at Contrada degli Orafi, today this street is called Via degli Orefici. Before the beginning of the 20th century, jewelers of Buccellati family kept the tradition, established by their ancestor, and only with the launch of Mario Buccellati's trade, unique style so familiar to us today was born.
In 1903 at the age of twelve years, Mario Buccellati started to comprehend secrets of the family production, passed on from generation to generation. In 1919, by having taken complete management into his own hands, having changed the company name into Buccellati, Mario opened his first jewelry store, which was located between the Duomo Cathedral and La Scala Opera House at 5 Via Santa Margherita, Milan.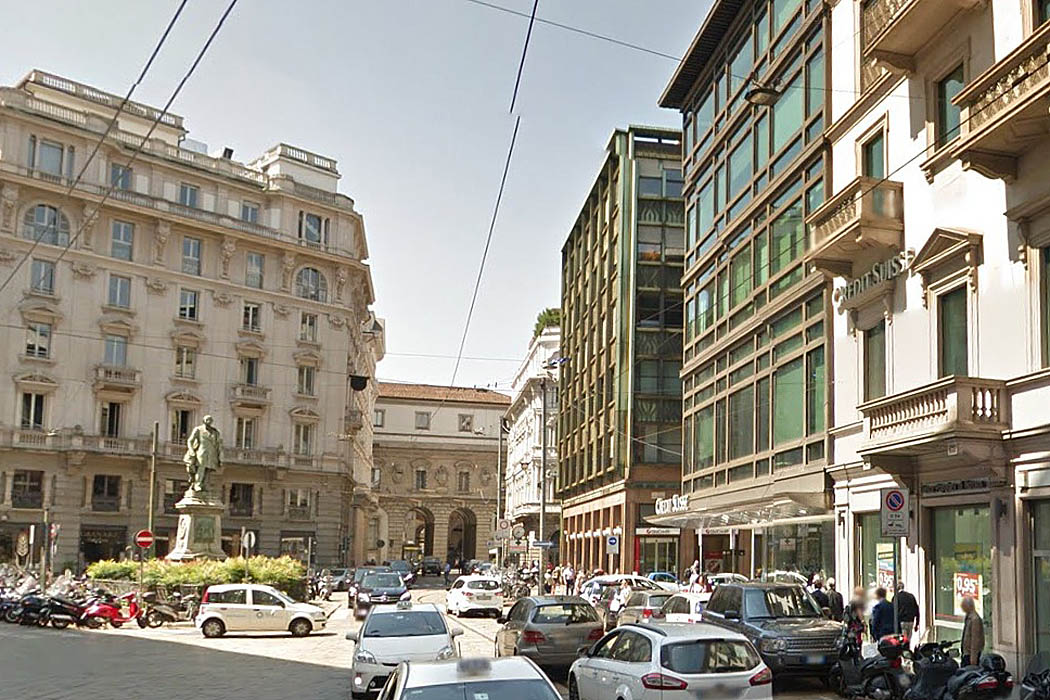 Via Santa Margherita, Milan
Thanks to the exceptional talent of Mario and his subtle artistic taste, few years later, jewelry by House of Buccellati got international recognition and became known not only in Italy, but also abroad. He got a lot of clients. Royal Courts of Italy, Spain, and other European royal families, oriental princes and Indian maharajas were among them. The Pope and his Cardinals just asked Mario about making different jewelry for them.
Among the many fans of Mario, the poet Gabriele D'Annunzio was the most faithful one, associating thereby the jewelry art of Buccellati House with the history of Italy. Their friendship began in 1922 and lasted until the poet's death in 1938. Mario made gorgeous jewelry, capable of satisfying the D'Annunzio's passion for beauty. The poet expressed his admiration for the works by Mario Buccellati, calling him none other than: "Mastro Paragon Coppella" ("the Perfect Bowl Master") and "Principe degli Orafi" ("Prince of Goldsmiths").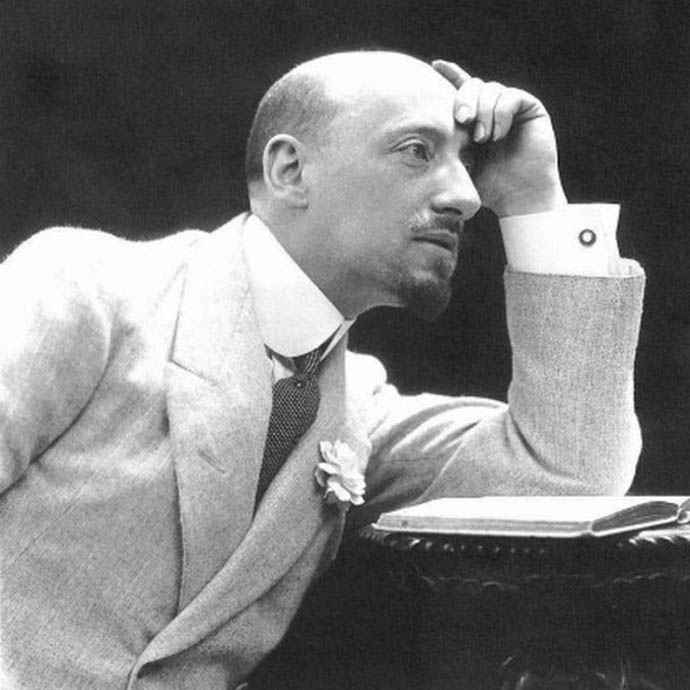 Gabriele D'Annunzio
One of the secrets of success of Mario Buccellati was his ability to implement and oversee all stages of manufacturing of jewelry masterpieces in his workshops. Works of jewelry, created by artisans in the House of Buccellati, are unique. They are carefully thought out and every detail is executed in them. Italian Renaissance art was main model and inspiration for Mario. In addition, the artist drew ideas in architectural motives of XV-XVI centuries – curls, spirals, bands, geometric figures and mosaics. Also Mario Buccellati was inspired by an Oriental art that was in vogue in the late Art Deco era, when the artist became truly famous all over the world. Drawing on personal understanding of Renaissance thinking and skill, he practically restored old technology of XIV-XVI centuries. "Lace" jewelry and virtuoso engraving is a style characteristic of the Buccellati House. A special technique, invented by Mario Buccellati, is a processing of precious metals in so-called Mosaic manner, characteristic of many works of his, as well as of today's pieces by House of Buccellati. In 1925, Mario opened his second store in Rome at 31 Via dei Condotti. It is interesting to note that this store is the only one of all the Buccellati stores worldwide, which has still been in the place where it was opened initially. In 1929, Mario opened the Italy's last of his stores in Florence.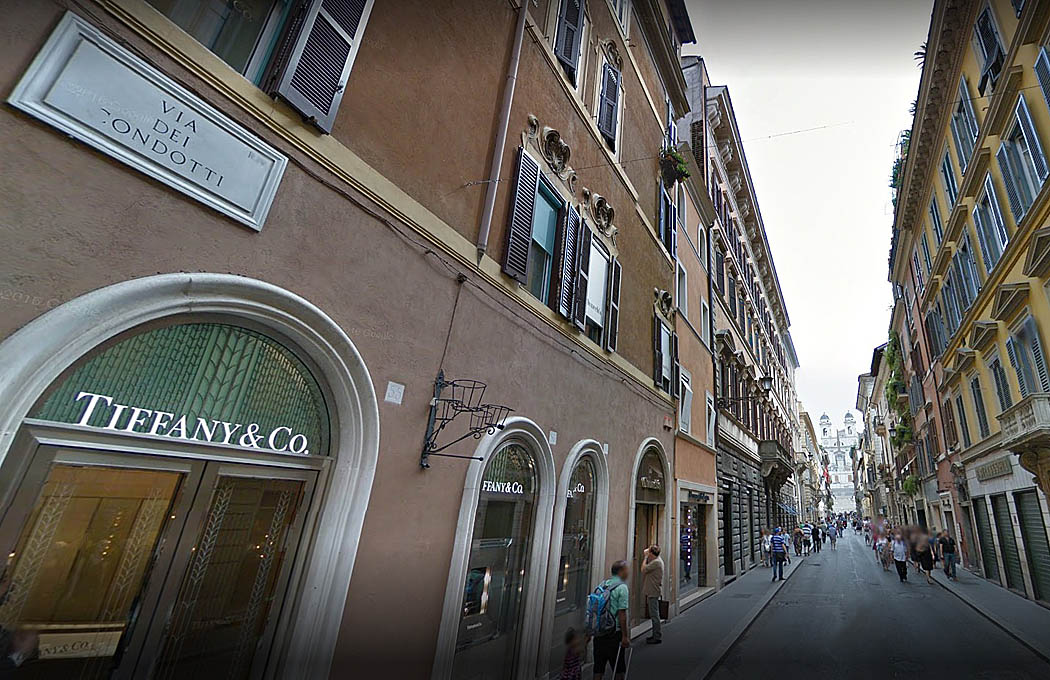 Via dei Condotti, Rome
Success allowed Mario Buccellati to continue development of sales abroad. In 1951, Mario became the first Italian designer of jewelry with spot on Fifth Avenue in New York, and in 1953 at Palm Beach as well.
The "Prince of Goldsmiths" left this world in 1965, leaving behind an incredible number of works, unique creative style and numerous descendants, capable to continue the great traditions, the main of which is that the founder's family member should create the design of all upcoming Buccellati's products. Since five sons of Mario reached adulthood, all but one, entered the trade: Frederico, Gianmaria, Luca and Lorenzo. The brothers divided the business between each other. Lorenzo and Federico looked after the flagship stores in Italy. Luke and Gianmaria have assumed control of shops in the United States.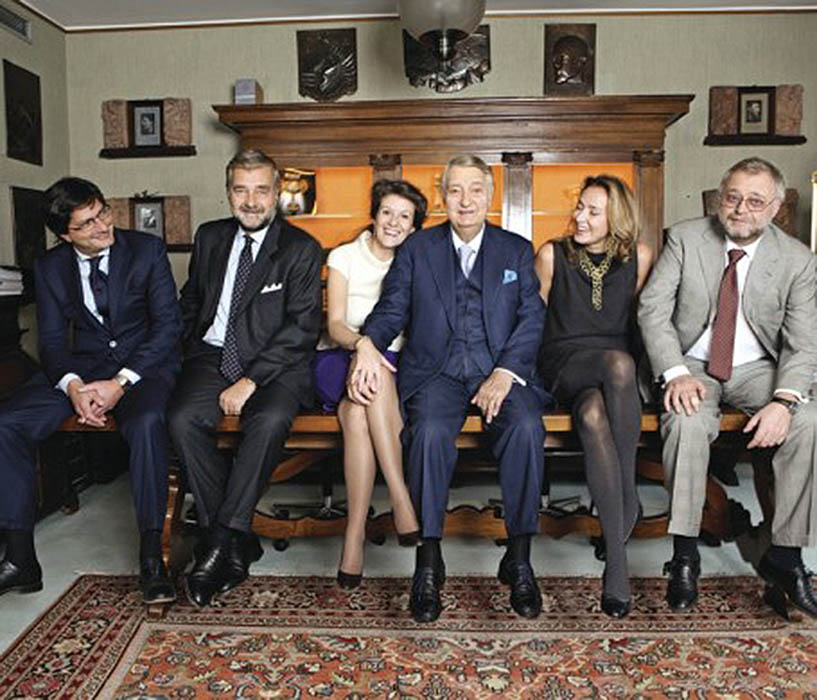 Luca, Andrea, Rosie, Gianmaria, Maria Cristina, Gino Buccellati.
To continue the family business was destined to Gianmaria Buccellati. Thanks to the patience and tenacity, examining all stages of creating fine jewelry, he mastered a wide range of different technologies of material processing, become a real connoisseur of metals, stones, unique family tradition of engraving – everything that distinguishes the style of the Buccellati House. He remained faithful to the ideals which the father gave him until they worked side by side. Gianmaria Buccellati's jewelry is of the same high quality and beauty that was adored by the previous generations, and at the same time, it is keeping up with contemporary tastes and needs.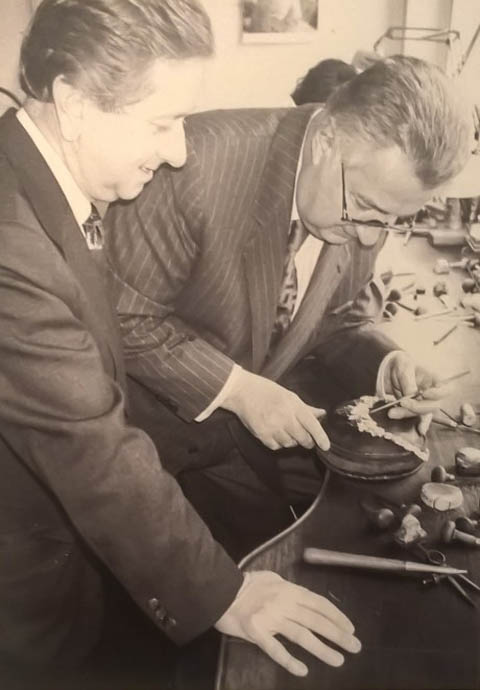 Gianmaria Buccellati is checking the quality of the work.
It is an unparalleled entrepreneurial spirit and creative genius of Gianmaria Buccellati to bring the worldwide fame to the House of Buccellati. Owing to his efforts, House of Buccellati opened jewelry stores in Milan at 23 Via Monte Napoleone, one of the Central streets of the city, in 1970 in Hong Kong, in Japan in 1972, in Monte Carlo in 1976, on the famous Place Vendôme in Paris in 1979, in London, in Moscow, on the Rich Coast — the Emerald Coast, on the islands of Capri and Elba, on prestigious Street Rodeo Drive in Beverly Hills, in Aspen and Sydney.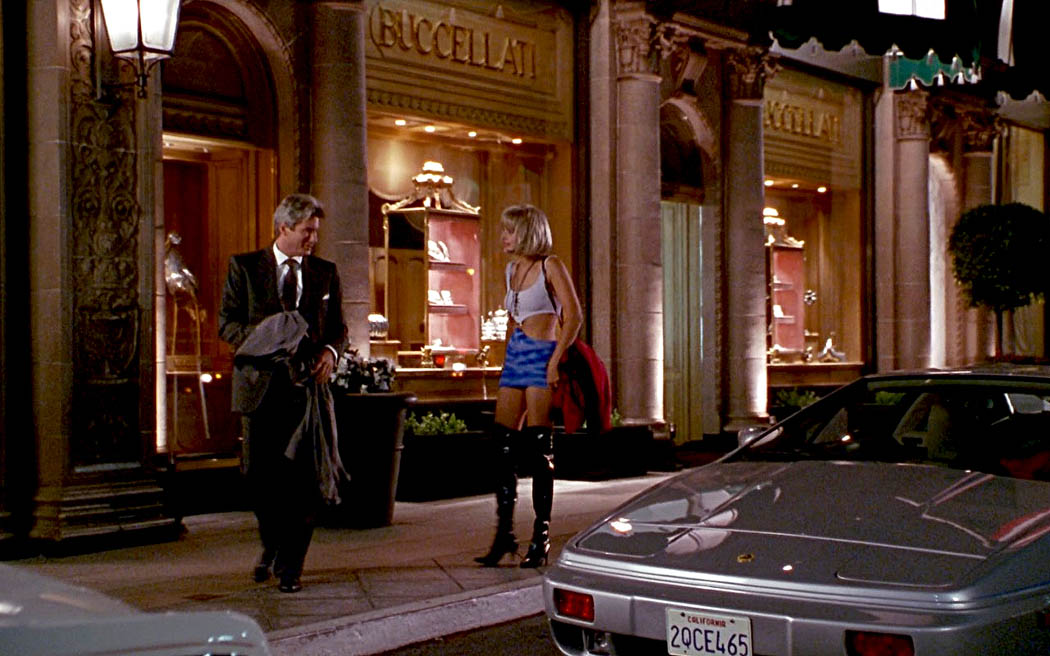 Buccellati store in a scene from "Pretty Woman" featuring Richard Gere and Julia Roberts.
By keeping family traditions, Gianmaria Buccellati took his father's work over and was holding it sacred for more than fifty years. Jewelry, created by Gianmaria, indicate his interest in jewelry technology of Renaissance no lesser than his father's, enriched by the influence of the French Rococo style of the 18th century, one of the favorite eras of the Milanese designer. Appeal to nature, as to the standard, naturally led to work with forms and motifs acquired directly from flora and fauna.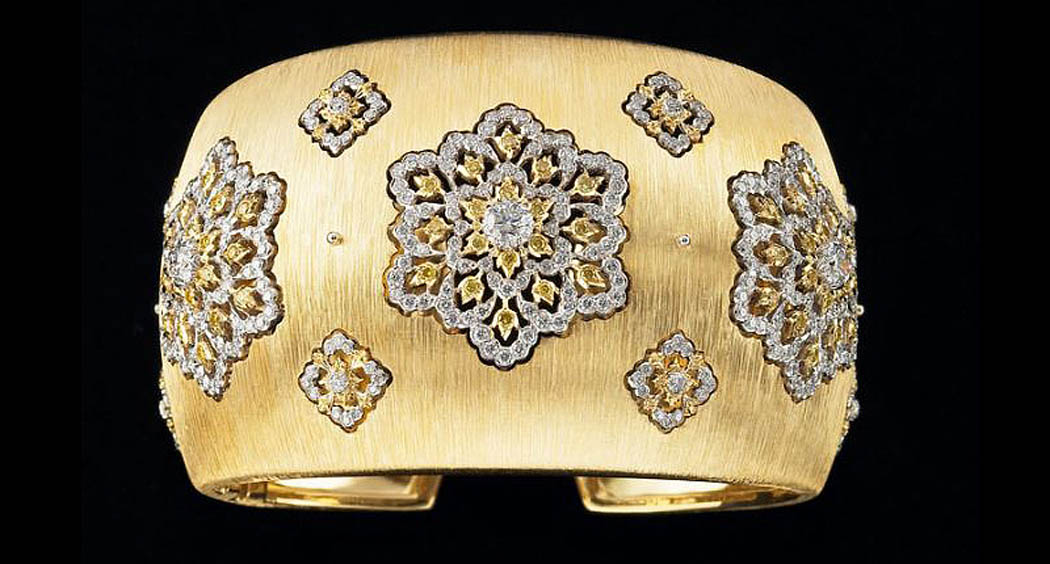 Bracelet. Buccellati.
Animal genre, in which Gianmaria Buccellati worked from the mid-1960s, takes a great place in his oeuvre. In silver sculptures of the artisan, plastic figures of various animals and birds are interpreted alive and natural.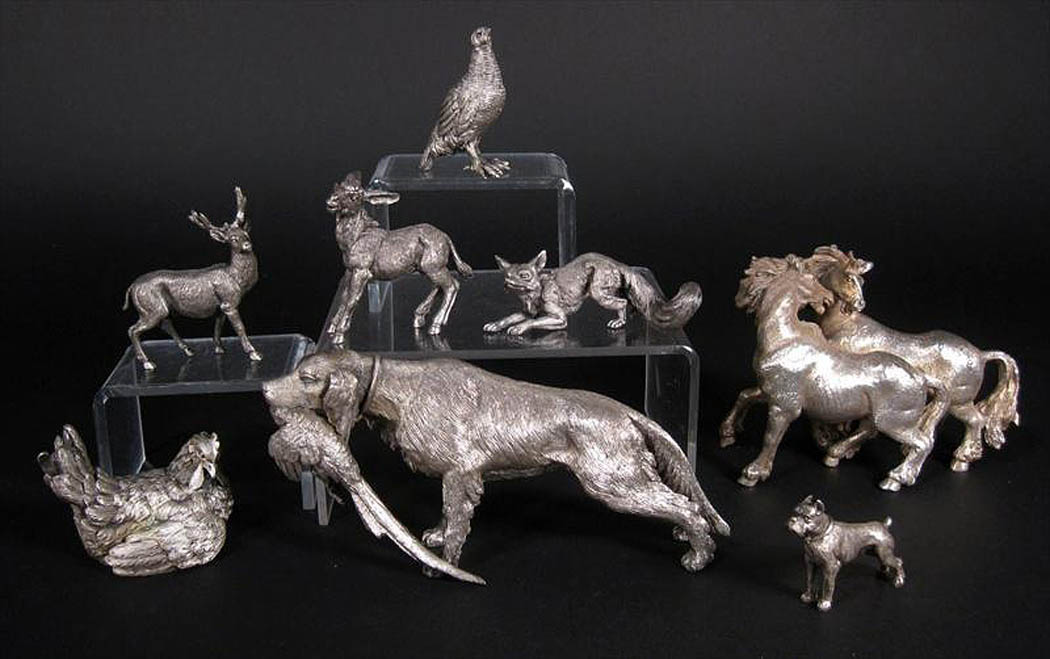 Silver animal sculptures. Buccellati.
Gianmaria was close to his father; his pieces were flawlessly recognizable as well. The artist created a lot of different types and techniques of jeweled artworks. These include 1992 necklaces with diamond roses in classical aesthetics of Buccellati Maison. In this work, the artisan treated the material, trying to understand the essence of the stone's "nature".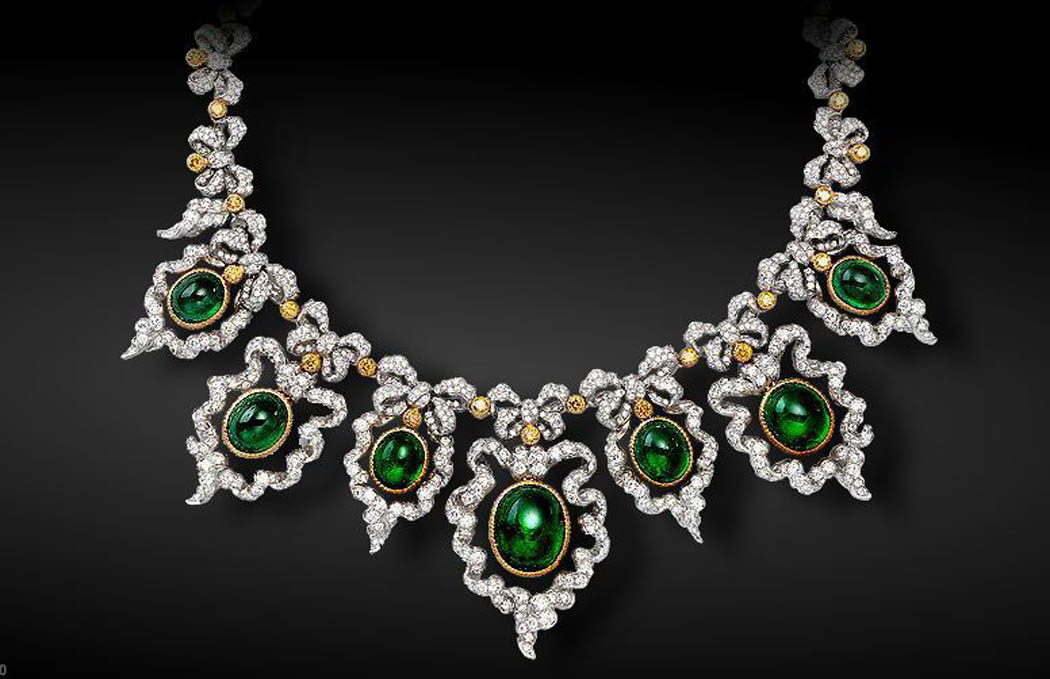 Necklace. Buccellati.
As explained by Gianmaria Buccellati, "The Buccellati concept focuses on beauty, art, class and the traditions of the past… Our jewels are entirely hand-made, with love, patience, and time by the best craftsmen in Italy… Our philosophy has never changed and never will; it represents the essence of our work. If I look at one of our works, I am proud to know that it was designed by Buccellati and handcrafted by our goldsmiths. Looking at it twice, I also notice that over time we become more sophisticated. "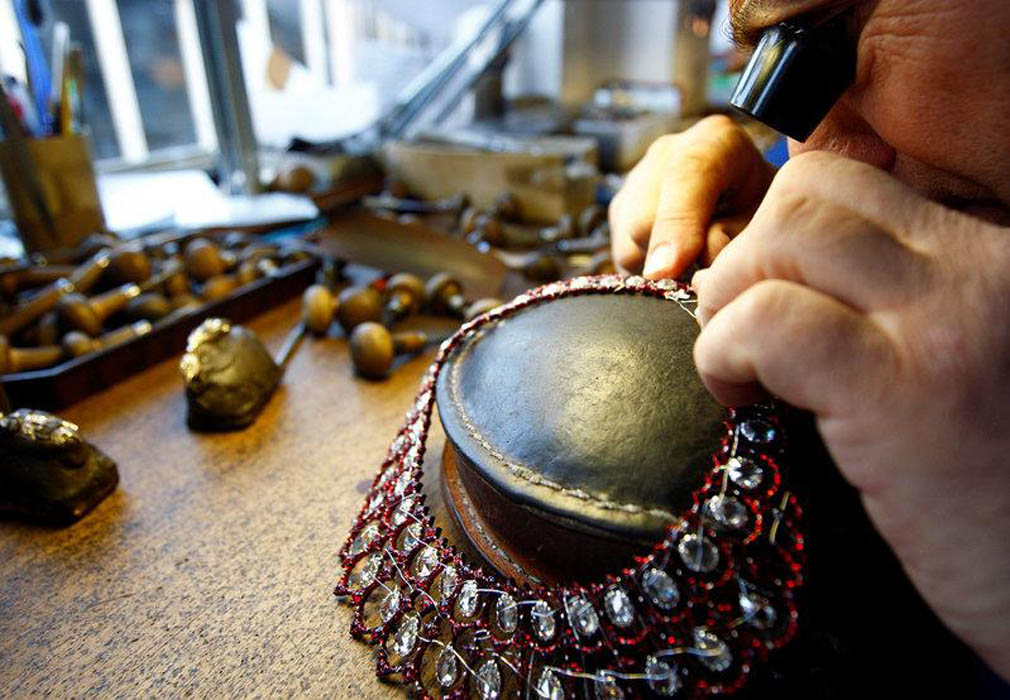 In the Buccellati's workshop. Milan, Italy. Stefano Rellandini/REUTERS.
Gianmaria made an enormous contribution to the development of the Buccellati Jewelry House. Thanks to his efforts, rings, earrings, cufflinks and necklaces of Italian production, the cost of which was and has remained very high, are usually sold quickly in jewelry stores around the world.
At the age of 80 years, Gianmaria Buccellati, Creative Director and head of the Maison, retired, handing over the reins to his son Andrea.
In 2013, Clessidra SGR took the House of Buccellati under their patronage, but representatives of the Buccellati family remain in the trade: Andrea serves as Creative Director and President, Gino manages branch of silver jewelry, Maria Cristina is responsible for communication, and Luke is working with key clients.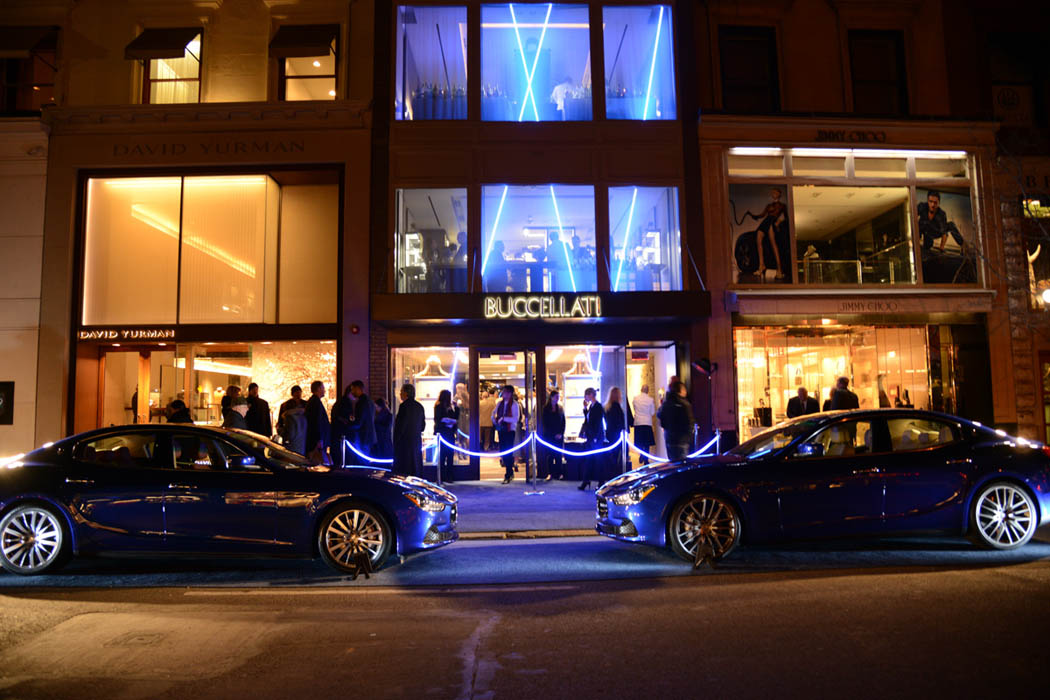 Buccellati store opening, New York.
Gianmaria Buccellati died at the age of 86 years old in March 2015, leaving behind a remarkable legacy of Buccellati Jewelry House famous for its subtle but original style, which evokes the charm of the past and is still relevant in the modern world.
In his last interviews, Gianmaria summed up the almost century-old history of Buccellati Jewelry House: "I cannot talk about the creations of Buccellati, not recognizing that a lot is related to the context in which our creativity was born: our favorite Italy. Our methods are actually taken from five centuries of Italian art. Many famous artists had been goldsmiths, before they became sculptors, painters and architects. Botticelli, Brunelleschi, Donatello or Benvenuto Cellini left works of unsurpassed jewelry craftsmanship for us to admire and emulate them. To this heritage, which we obviously share with many other excellent Italian jewelers, Buccellati just added their own inspiration and dedication. From father to son, in fact, we passed technical abilities on, and we cultivated habit to surprise everyone with our work. Original and unique design, aesthetics, and elegance, craftsmanship have always been at the center of the Buccellati universe. Inexorable desire of the House to create objects of rare beauty has established its own unique style and put it far away from the rest of the competitors."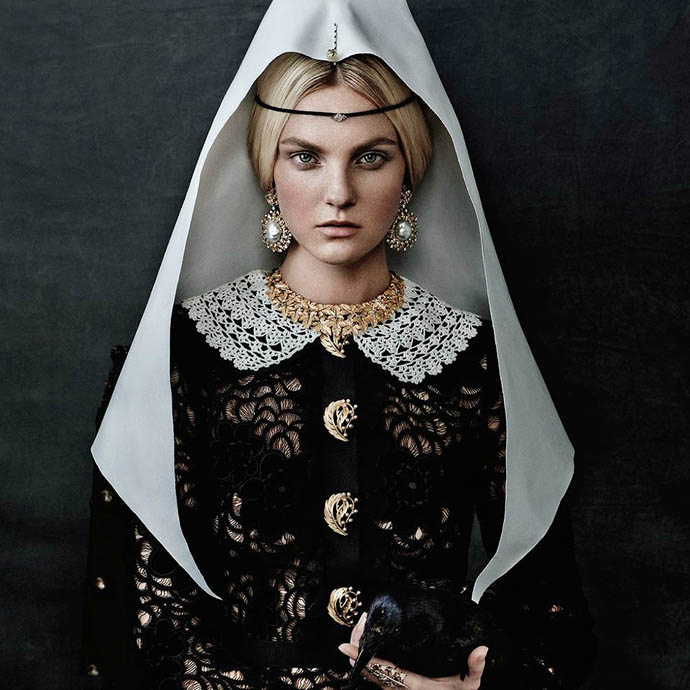 Buccellati. Vogue Japan, October 2015.
Currently, the House of Buccellati is rebranding globally in an effort to create a more modern image. Changes caused by the recent appointment of Lucretia, the youngest member of the dynasty of Buccellati, as a designer. With the advent of Lucretia, the House of Buccellati became a family company, in which four generations of Buccellati have been already represented at different stages of its development. In addition out of all company's changes counted, Lucretia was the Buccellati's first woman designer. She believes that this will necessarily affect the stylistic decisions of the firm. Her design responsibilities for creating new collections Lucretia would split with her father Andrea. She explained that simultaneous work of two different generations on the creation of new designs had become a good tradition in a completely independent family company.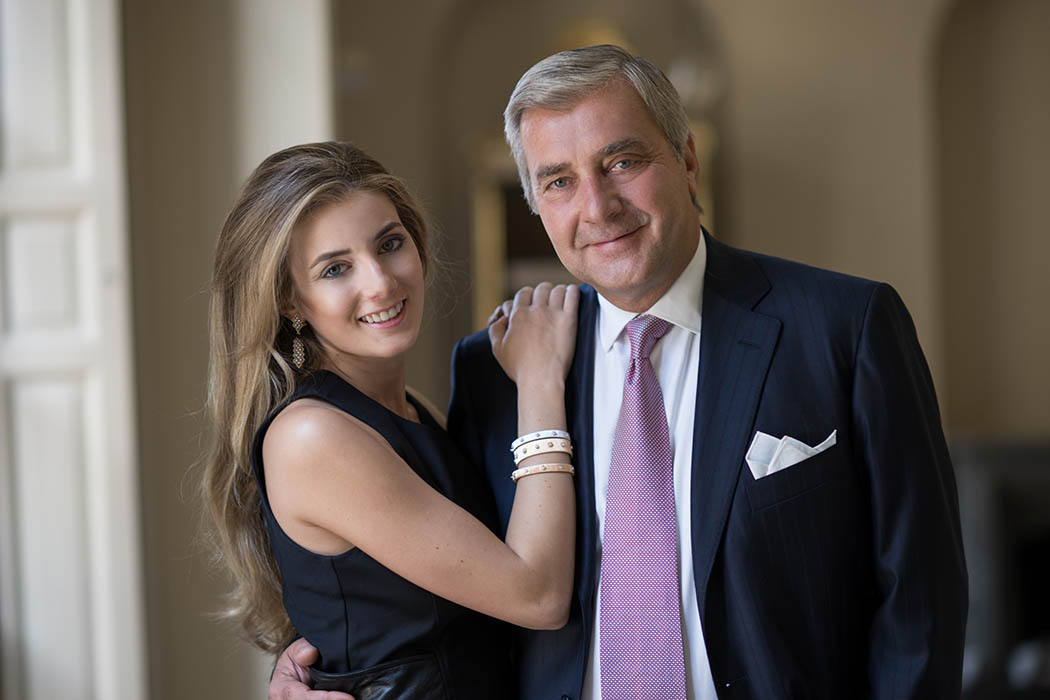 Lucretia and Andrea Buccellati.
After Lucretia's appointment as a designer, the company decided to go to significant changes: For the first time, House of Buccellati has got its own collection of engagement rings, which presented company's new logo. They took a course on meeting the demand for high-tech jewelry premium products, and broke into the world of high-end technologies with their unique covers for the iPad and iPhone. Contrary to the company's tradition, Lucretia designed covers alone. She assured that those would be "the world's most expensive and prestigious covers for iPhone and iPad".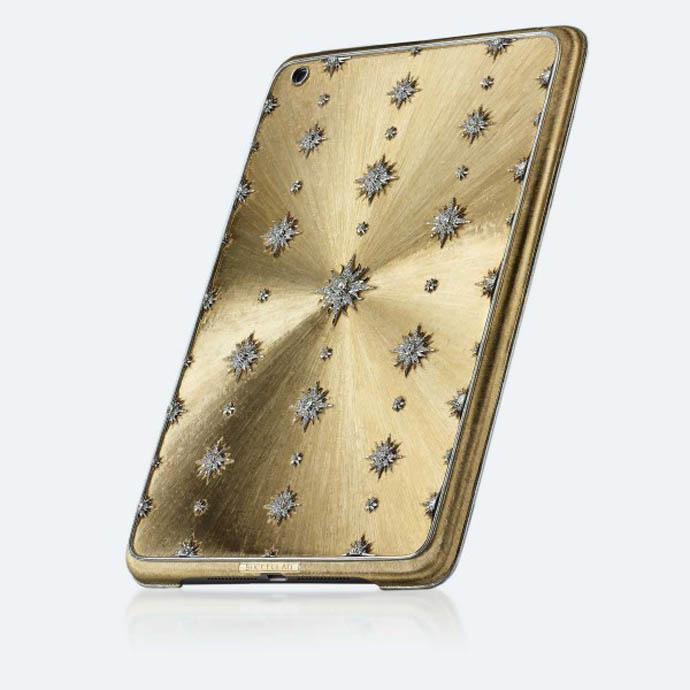 Case for iPad. Yellow gold, white gold, diamonds. Buccellati.
Perhaps the only thing that Buccellati does not change is hands of artisans creating jewelry masterpieces. Today House of Buccellati is working on exclusive rights with a group of 300 goldsmiths throughout Italy, each of which is fluent in any particular jewelry technique.
No matter what the precious materials used, taste, beauty and personalization are the main factors in creating jewelry by artisans of House "Lobortas". And it is not surprising, because in their creations, jewelers of this brand are using materials of the highest quality and beauty, and all works are made entirely by hand that adds them exclusivity.
Bracelet «Wisdom». Lobortas House.
Photo by Vladislav Filin.