James Bond - Courageous, Ironic and Elegant
"My name is Bond. James Bond". With these words the character, created by Ian Fleming, introduced himself. James Bond brought a fortune and the glory to one of the most widely read authors of the XX century and left his unique style in the history.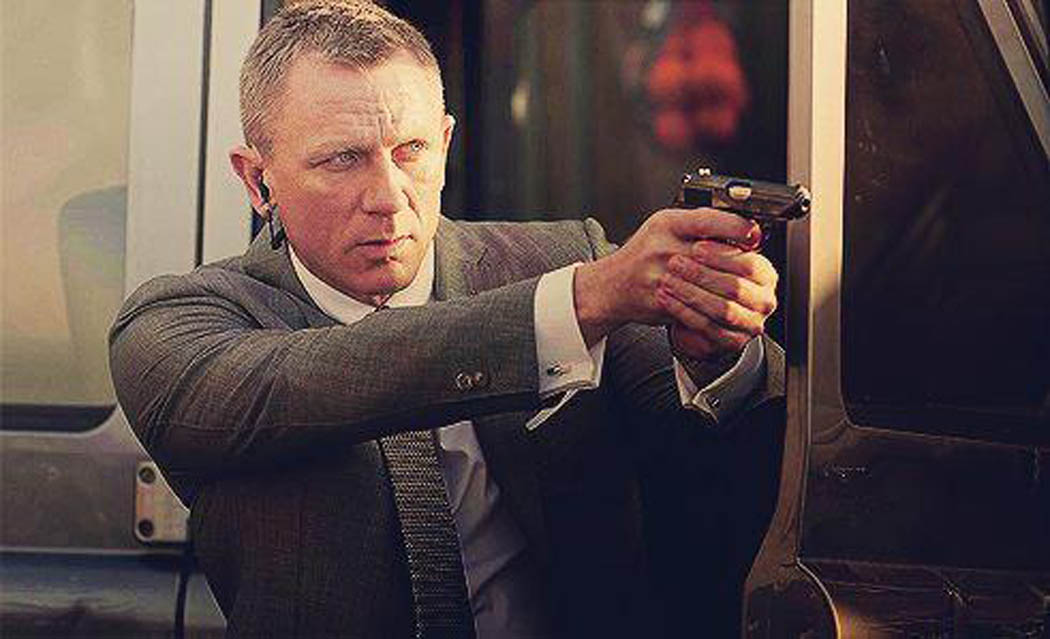 James Bond. Daniel Craig . Spectre
James Bond has the best of all, whether costumes or shoes, cigarettes or silverware, cufflinks or watches, drinks or vehicles.
He preferred the suits banded Brioni and Tom Ford, footwear from the Church's and everyday shirts from Sunspel. If the porcelain, that must be English "Minton", if the honey, that must be heather honey from "Fortnum & Mason". He preferred champagne "Dom Pérignon", vehicles - "Bentley" and "Aston Martin", gold cufflinks very stylish and ornated with initials "JB",.
The taste of the luxurious life, passion for adventures, adventurism and cheerfully cynical attitude to life were inherited by James Bond from his creator, Ian Fleming.
On the screen James Bond had established his own style with two signature qualities: ironicalness in any situation and flawless taste. Everything that Bond wears turns into gold. Bond must always be slightly ahead of his time in the sense of the suit and accessories. Many men hide cuffs of their shirts in the jacket sleeves. Why? James Bond does not think how to answer this question. He boldly "releases" his cuff almost to the half of inch to dazzle his nemesis with the shine of expensive cufflinks.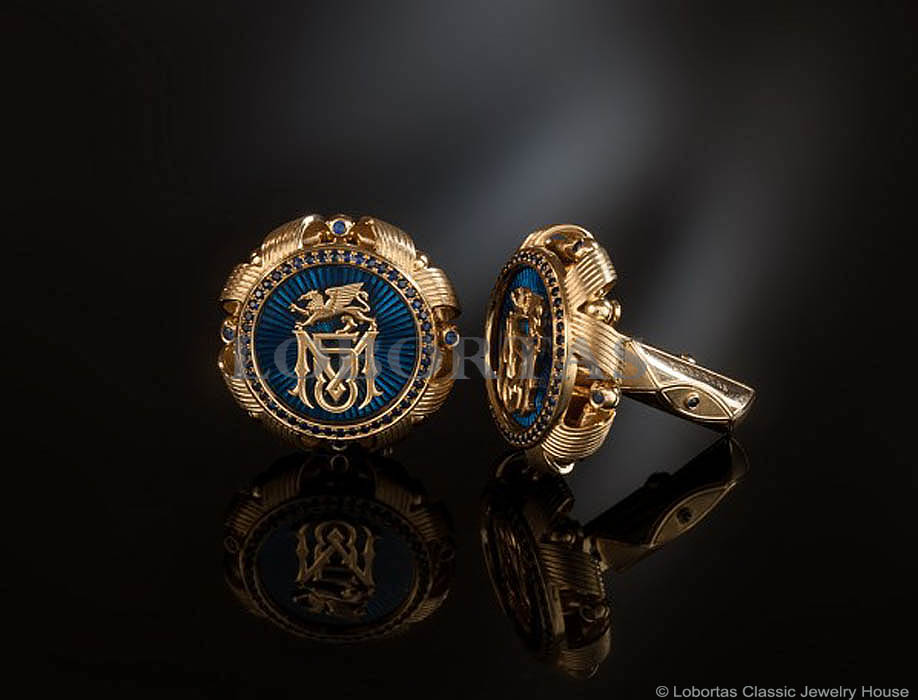 Gold cufflinks with sapphires and enamels. Lobortas House.
Photo by Vladislav Filin.
Only one thing remains unchanged – each James Bond must be flawlessly dressed. But 007 would be an ordinary intelligence agent, if there was no third factor in his possession – the gunsmith of MI6 named Q.
The James Bond movies made a great impact on the designers of the cufflinks with timepieces, thermometers, compasses, USB drives.
With the development of modern microelectronics we can expect the introduction of cufflinks with different devices: electronic translators, scanners, electronic passports, or dust level sensors etc. in the near future. Over the 53 years, Agent 007 has been the style icon. It is simple to follow his style – wear the same things that James Bond wears, paying attention not only to the suits but to the accessories .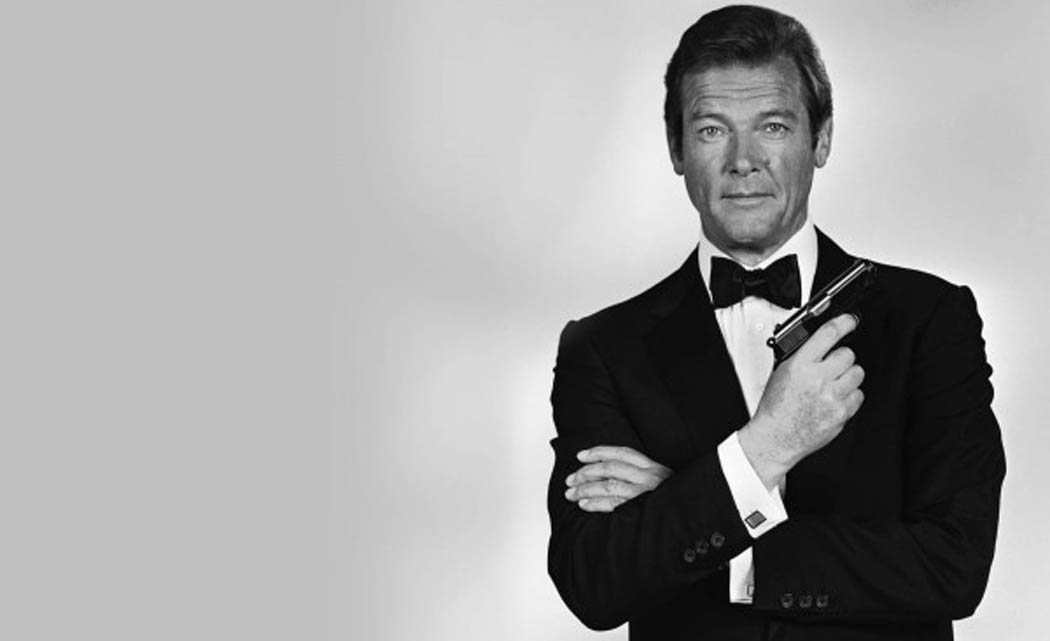 Roger Moore – James Bond