Duke of Windsor – the King of the Style
Edward VIII, Duke of Windsor, the Prince of Wales – all these are the names belonging to one person, but the family and close friends called him simply David. The biography of this man has a bright and long way of the self-confident, strong personality, without which the history of men's fashion would have lost one of the most important pages.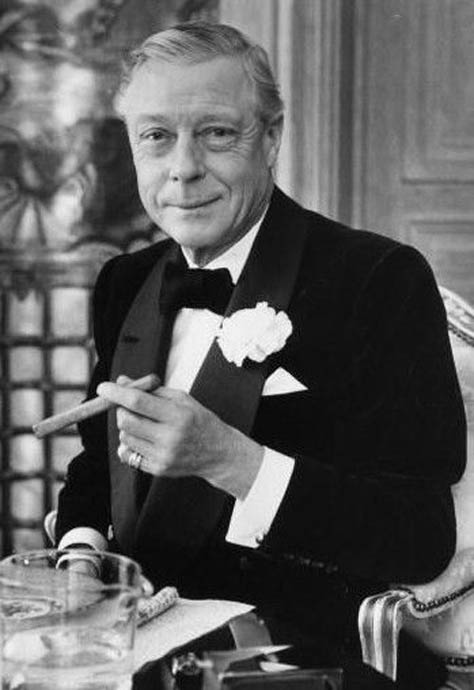 Duke of Windsor
In the case of fashion, he was one of the most discerning monarchs, who were to ascend the throne. Although his official name was Edward VIII, the entire world knew him as the Duke of Windsor. Although the crown on was only 325 days on his head, before he had sacrificed it for the sake of his beloved woman, his contribution to the style outlived himself.
Duke of Windsor's contribution in matters of fashion was comprehensive. His lineage, virtually unlimited financial opportunities and the best London tailors favoured it. But most of all he was influenced by his passionate pioneering spirit. He broke stiff traditions of the British high society and kept his image that reflected his personality best.
In comparison with the other members of the British Royal Family, his style in fact can be defined as very eccentric. It is a bright example of the Art Deco style in the men's fashion.
He often mixed different items of clothing, used the unspeakable combinations and conducted all kinds of experiments with fabrics and colors, cuts, cufflinks и accessories. Just as the prince contributed innovations in the traditional fashion of the royal courtyard, everywhere, where he appeared the newest style of men's clothes was born.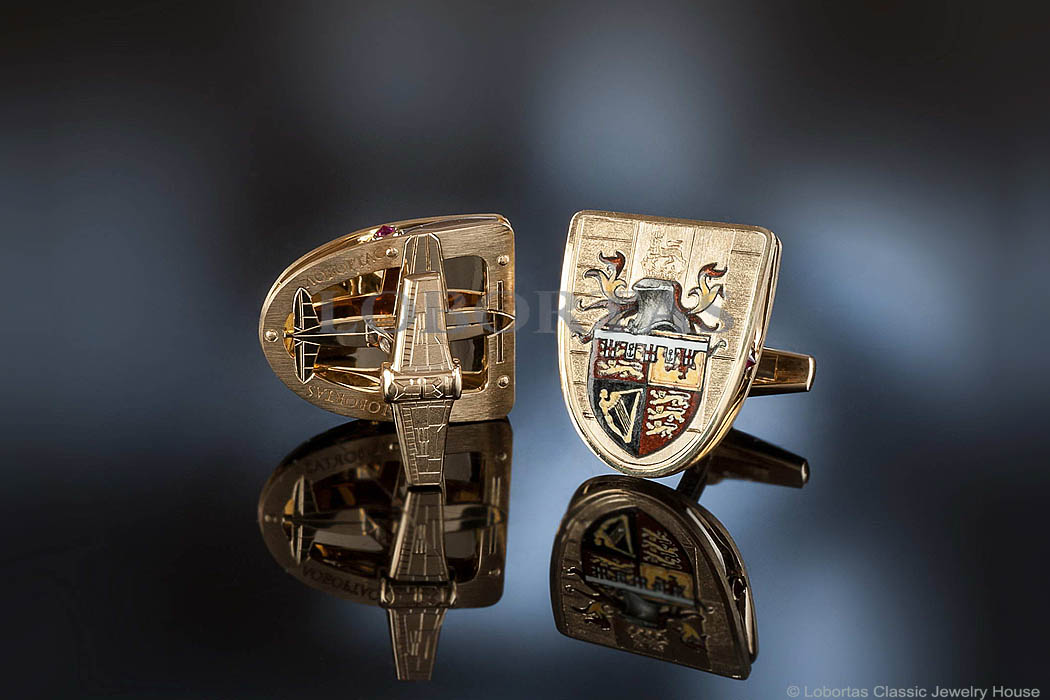 Cufflinks of the Windsor Dynasty. Lobortas House.
Photo by Vladislav Filin
The world had come to know the Duke of Windsor close when he travelled 45 countries for six years. It was impossible not to fall in love with him: friendly, casual, with an excellent sense of humor, beautiful, young.
Duke of Windsor introduced a double-breasted suit and a dark blue tuxedo, the flaps on trousers, golf and marine style sports suits and many other garments in trendy circles. Moreover, new color combinations of clothing, for example, combination of blue suit and brown shoes is considered to be ideal until now.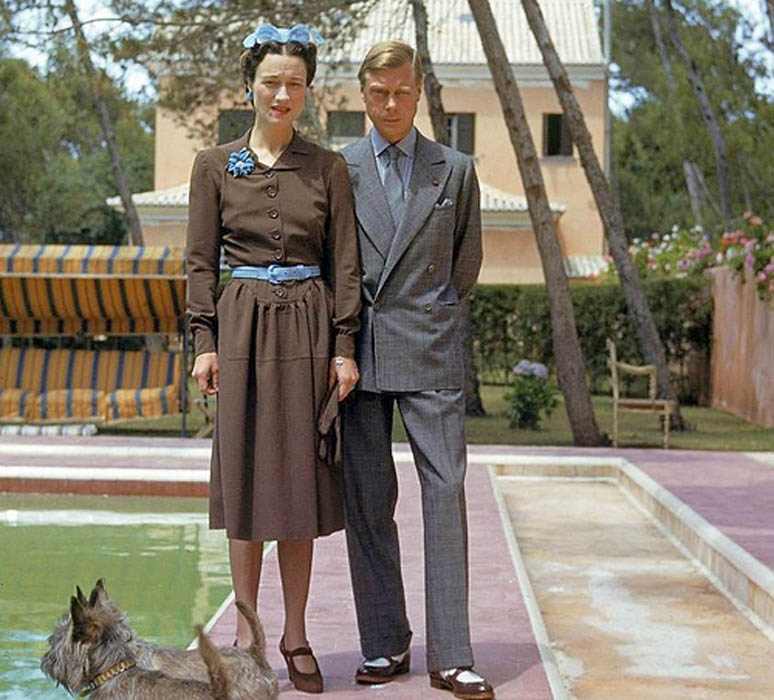 Duke and Duchess of Windsor.
The popularity of Duke of Windsor peaked at the 1930s-1960s. After the visit of the Duke in America a double-breasted suit, made from striped dark blue flannel, has become a symbol of the era of jazz and gangsters. The gangster style received the Windsor knot as a gift as well, a distinctive way to knot tie. The persons, who have been able to live life to go down in history, are worthy of admiration and respect. Duke of Windsor is a direct evidence of this. It is simple to create your own, unique image – a double-breasted suit, tie with Windsor knot, cufflinks and not to be afraid of experiments... p>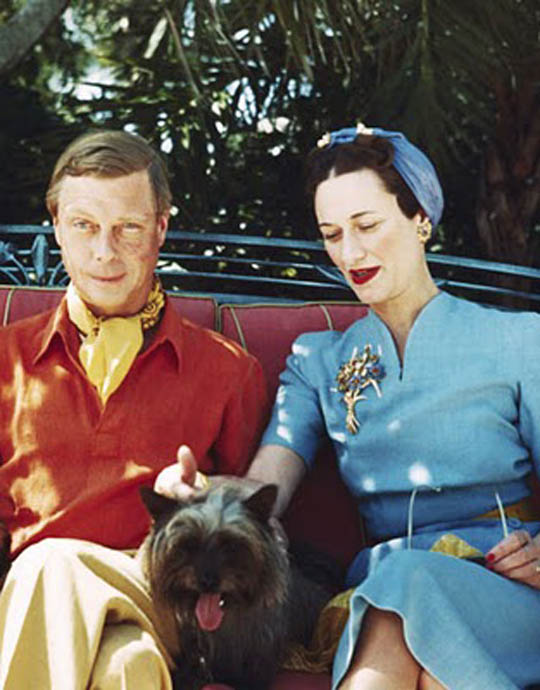 Duke and Duchess of Windsor