Singapore International Jewellery Expo 2019. Lotus Pendant is the winner of the International Jewellery Stars (IJS) Awards 2019
18-21 July 2019
The exhibition of premium class and luxury jewelry took place at the Singapore International Jewellery Expo, which was held in the Singapore's largest exhibition center of Marina Bay Sands, Expo & Convention Centre. The exhibition presented jewelry of 230 companies from 26 countries.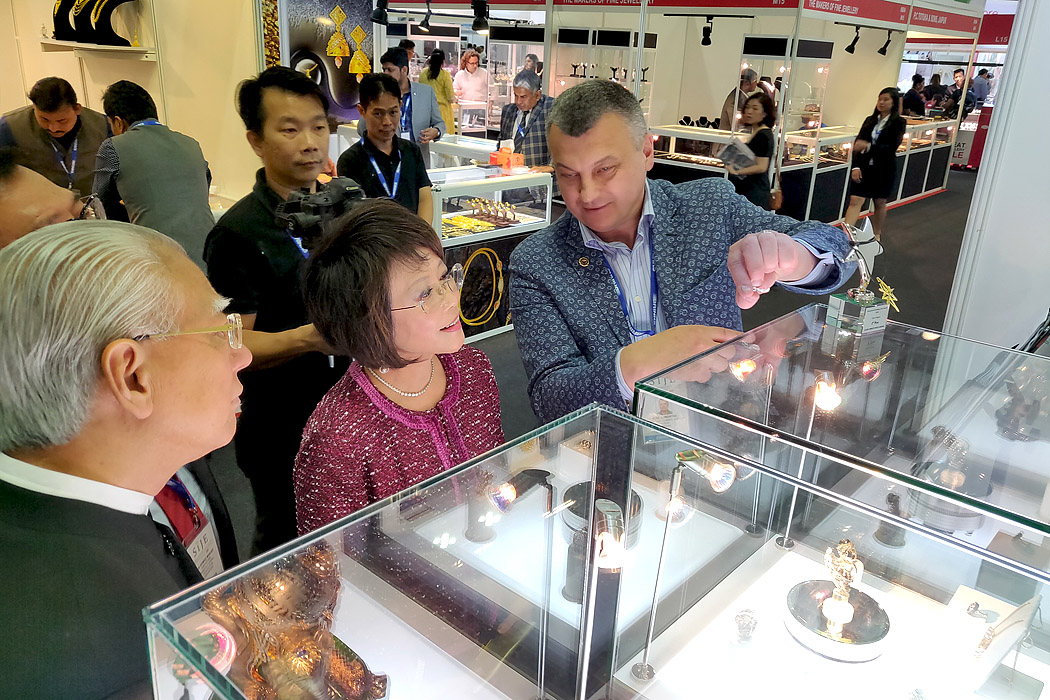 Presentation of the exhibition to Dr. Lily Neo and Edward Liu.
July 18, the official opening ceremony of the exhibition was held with the participation of representatives of the government of Singapore, major jewelry manufacturers, sponsors and organizers of the event. Also, as part of the opening ceremony, the results of the world competition International Jewellery Stars (IJS) Awards 2019, which was attended by 154 designers and jewelers from 16 countries, were summed up.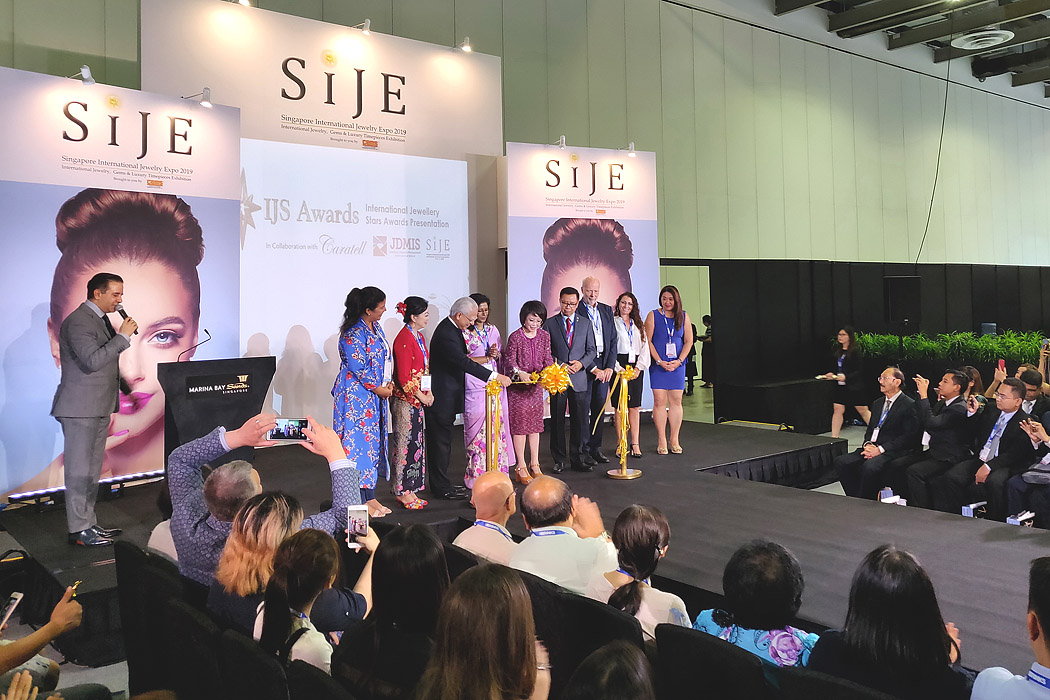 Official opening ceremony of the Singapore International Jewellery Expo 2019.
The innovative development of the Lobortas Classic Jewelry House – Lotus Pendant, protected by an international patent – was presented at the competition. The second place in the Open Category was provided with an award of $1000, as well as a silver star of the competition. The official award ceremony was held with the participation of Dr. Lily Neo, Member of Parliament of Singapore, Edward Liu, Director of the SIJE 2019 exhibition, and Tanya Sadou, Director of the Jewellery Design and Management International School.
In addition to the competition work, the Lobortas Classic Jewelry House specially prepared an exposition for the SIJE 2019 International Jewelry Exhibition in Singapore, which aroused active interest among the general public. The exhibition included another three innovative developments protected by the international patent, as well as the Time Of The World jewelry symphony and the ring of Tsarevna Swan, the first Guinness World Record.
LINKS: