Cufflinks «Donald Trump»
The world of fashion jewelry is running forward irrepressibly. A revolutionary event occurred in the world of men's accessories – world's first cufflinks with gyroscopic system were created. It is when the central part of the piece always holds in the same position. And the first holder of the innovative cufflinks was Donald Trump, who had burst into American political top like a comet and is known today throughout the world.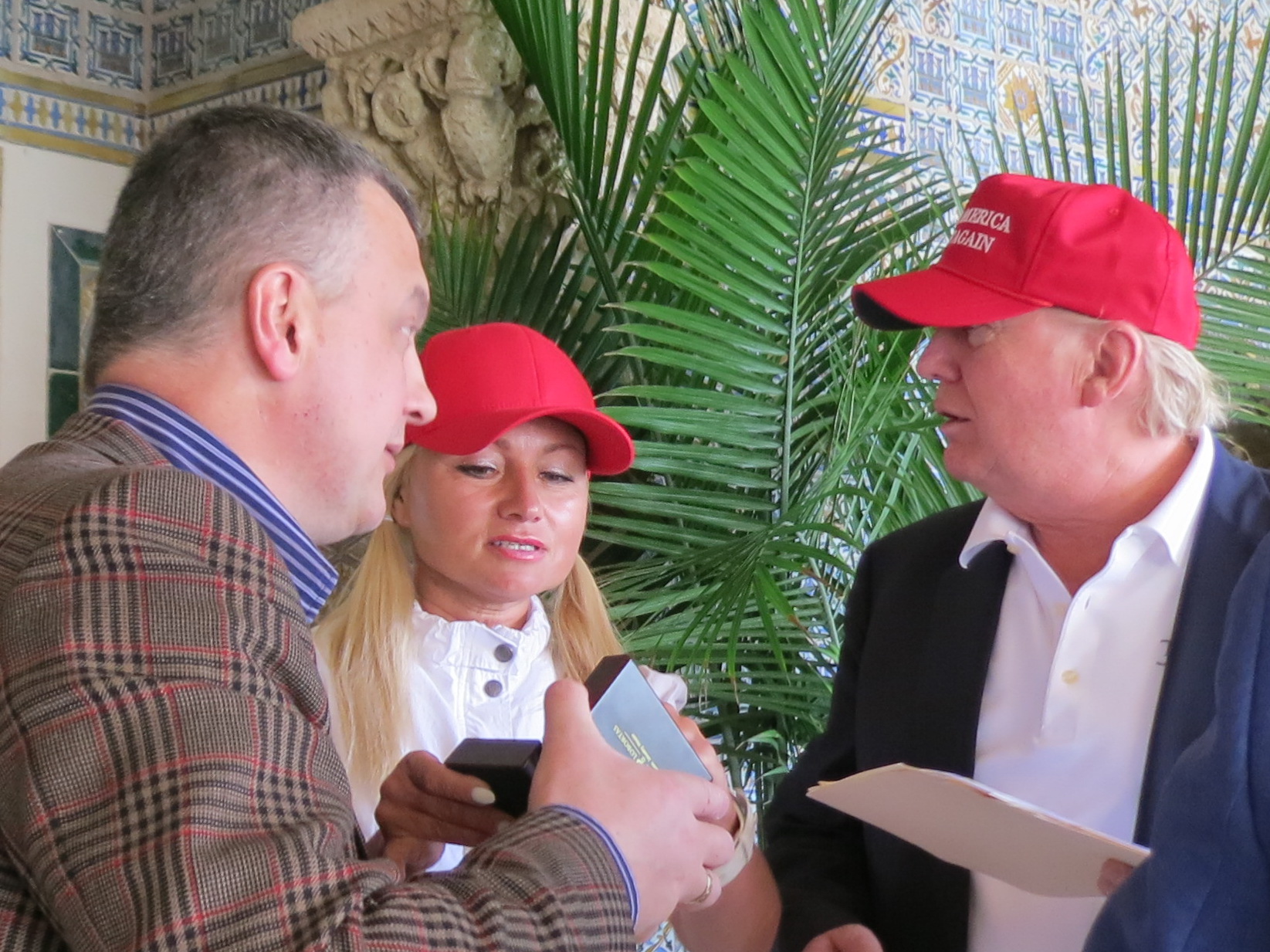 Donald Trump, Angelika Kuznetsova, Igor Lobortas
The unique handcrafted cufflinks of gold were awarded during the friendly and hearty meeting of Donald Trump with Igor Lobortas, founder and owner of the Lobortas Classic Jewelry House, at Mar-a-Lago club in Palm Beach, Florida.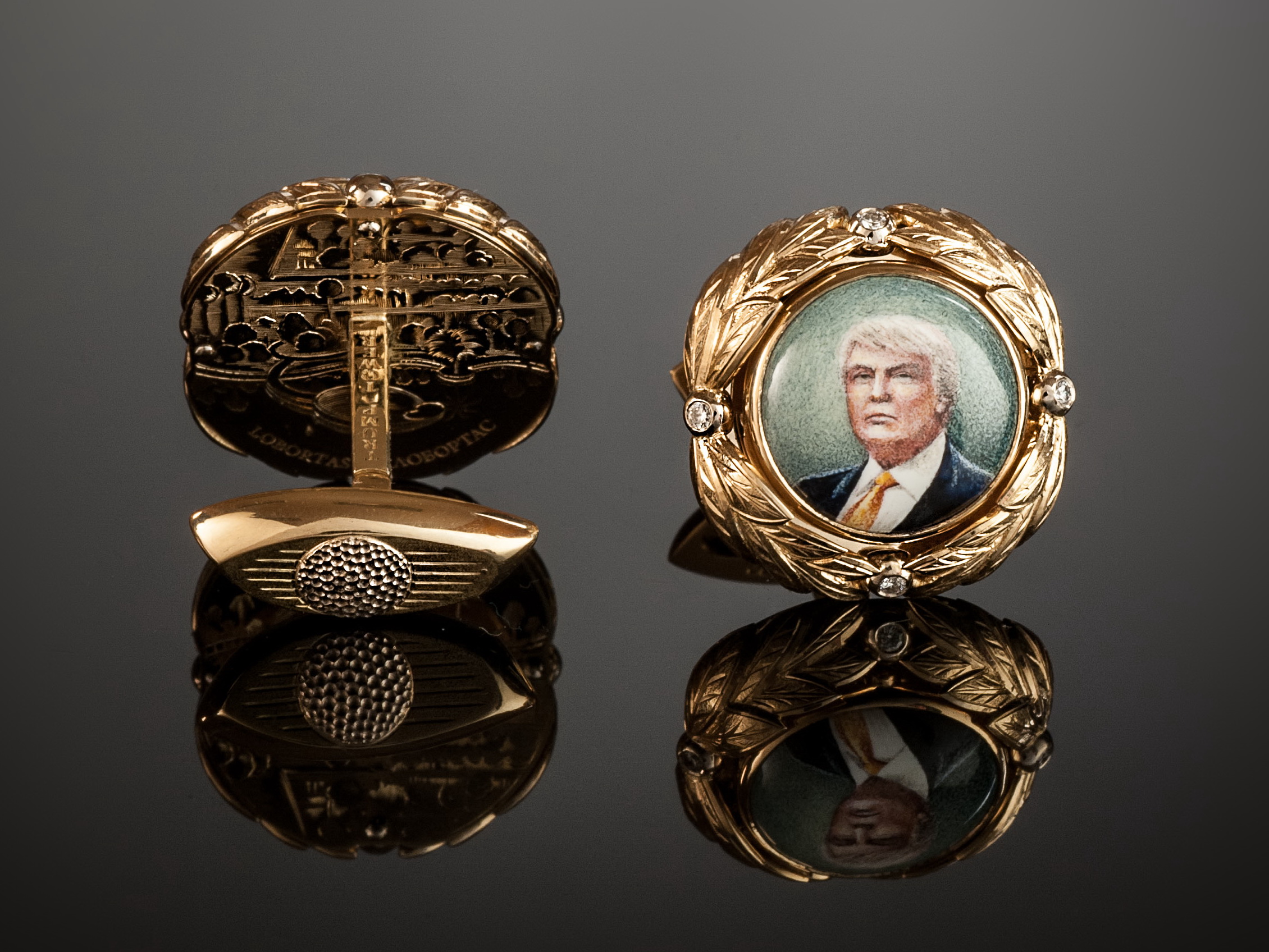 Trump Cufflinks
The Trump Cufflinks is a revolutionary and absolutely individual precious piece of jewelry holding some many-sided symbolism. In the central part of the work there is a Donald Trump's portrait, crafted in the finift technique and set in gold shaped as the laurel crown of glory. Сufflink bars are a stylistic embodiment of the Trump Tower skyscraper in New York, transforming into Trump's golf course at the base, as well as the toggle shaped as a part of a golf club with a ball.
"Our work is interesting with the places and objects that are memorable for Mr. Trump. And our artisans and artists also managed to portray those on each cufflink. We made a truly family piece of jewelry, which, we hope, had taken a fancy to the new owner and will become a family jewel, which will be passed on with reverence from one generation to another in the celebrated American family", Igor Lobortas noted.