Opening of the fountain with the sculpture of Archangel Michael on the Saint Volodymyr Hill
On Saturday, September 19, 2020, a new fountain with a sculpture of Archangel Michael, who is considered the patron saint of Kyiv, was opened in Kyiv at the Saint Vladimir Hill.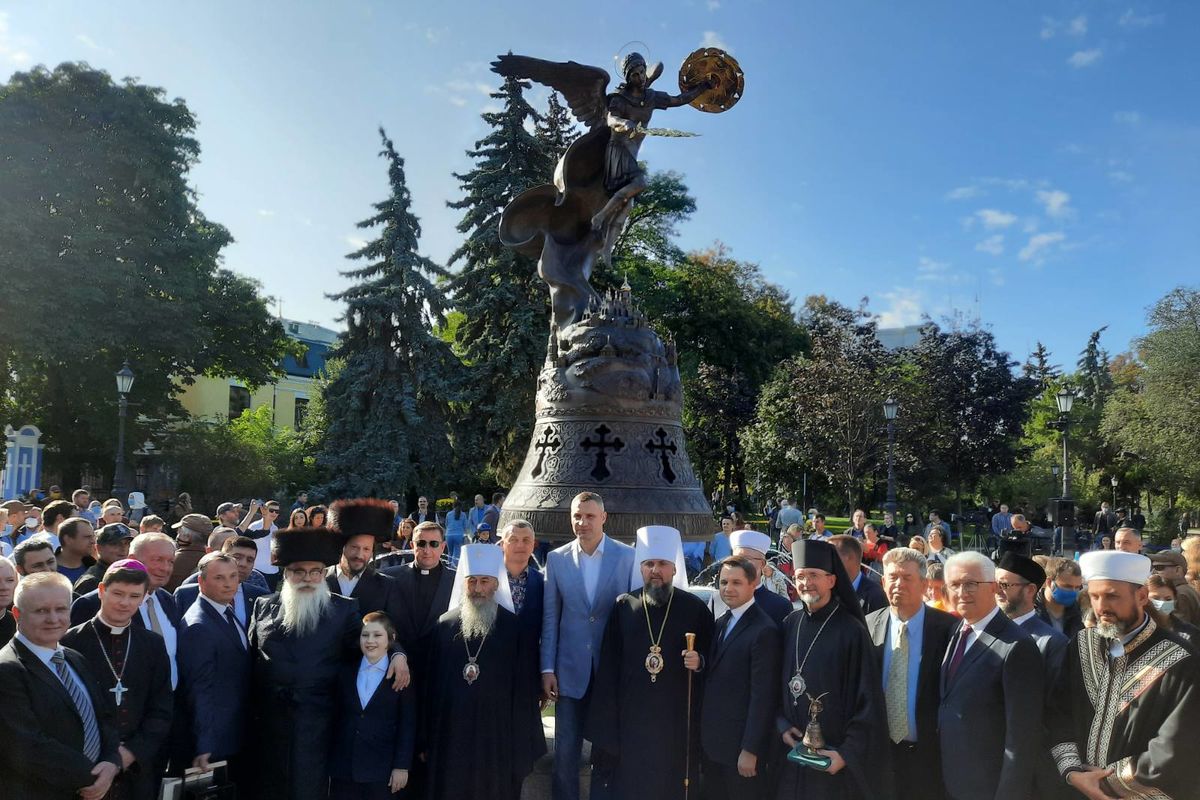 The official opening of the fountain with the heads of all religions and confessions.
The opening date was not chosen by chance. It is on September 19 that the Day of Remembrance of the miracle of Archangel Michael associated with water falls. In the nineteenth century, on this date, the people of Kyiv celebrated a holiday dedicated to the city of Kyiv.
The opening ceremony was held by Vitali Klitschko, the Mayor of Kyiv, and the heads and representatives of all religious denominations of Ukraine.
The bell, on which the sculpture of the Archangel Michael is installed, symbolizes spiritual beauty, which is read most recognizable in the silhouettes of Kyiv shrines. Churches of various confessions located along the Dnieper are inscribed in the hills, in the top of the bell.
The sculpture of Archangel Michael with a fountain on the St. Vladimir Hill was created at the expense of patrons.
The authorship and creation of the fountain belongs to the Lobortas Classic Jewelry House.
Links
Fountain Creation Process (Video)