The Opening Day of the Lobortas Exhibition in New York
in the Egyptian Room of Metropolitan Museum
19 June, 2008
In the Egyptian room of the Metropolitan Museum in New York City, the exhibition presentation of artworks by Lobortas Classic Jewelry House took place with the great success.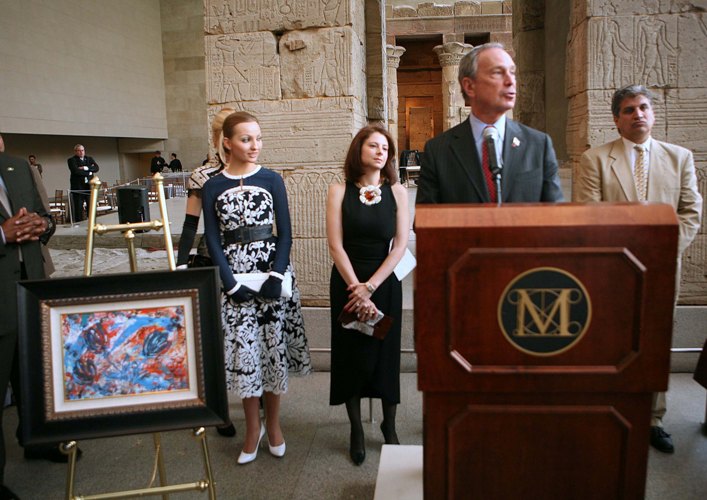 Michael Bloomberg, the Mayor of New York City, opens the exhibition.
The American elite enthusiastically accepted founder of the fundamentally new style in the jewelry art.
Michael Bloomberg, mayor of New York and constant Forbes' top multibillionaire, delivered his welcoming speech before the guests of the exhibition. The presentation of the unique collection "Gravity of Love" was attended by ambassadors of Canada, Argentina, San Marino, permanent representatives to the UN, the businessman E. Trump and others.