Opening of the MemoryArt object
dedicated to the Kyiv camera
August 19, 2022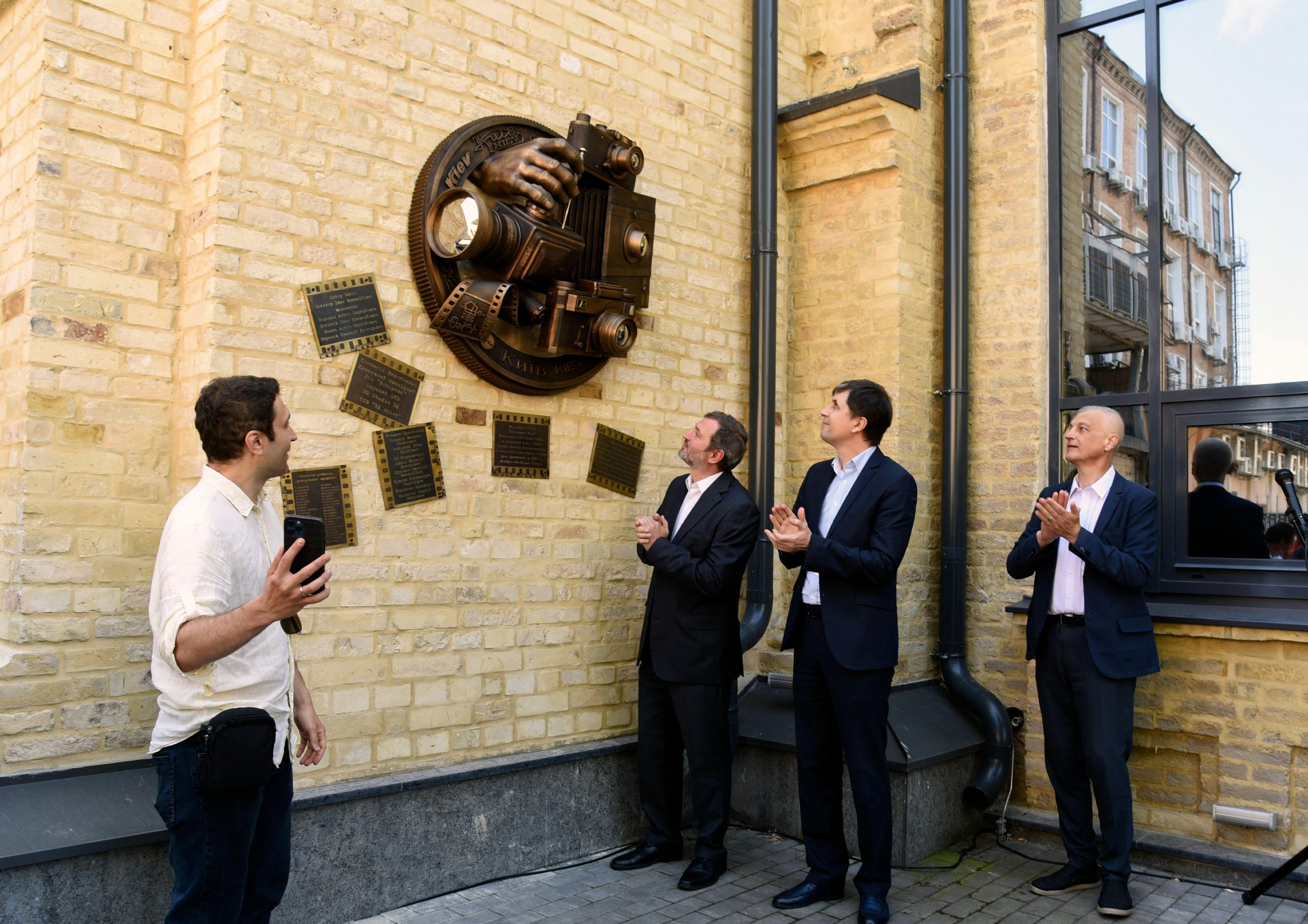 Grand opening of the MemoryArt object of Kyiv – Ivan Zotikov, Volodymyr Taftai, Serhiy Anzhiyak, Igor Lobortas
The opening of a commemorative MemoryArt dedicated to the world-famous high-end cameras, which were produced under the trademark of Kyiv, took place. This year the photo turns 200 years old. The date of August 19 was not chosen by chance, because World Photography Day is celebrated on this day.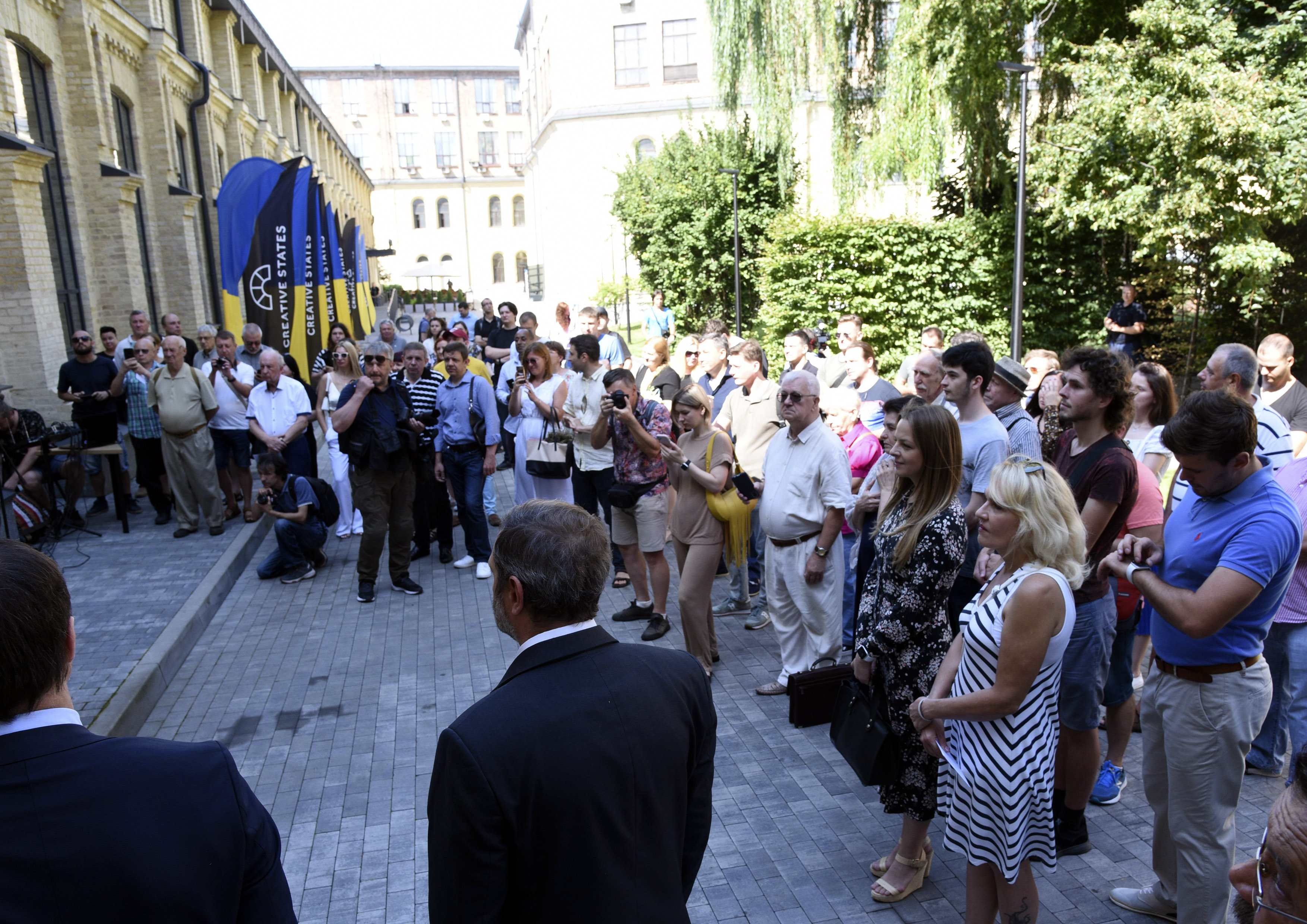 Guests of the opening ceremony of the MemoryArt object of Kyiv
The memorial object was installed on the facade of building no. 7 of the Arsenal Factory, known as the Koval Workshop, which was built back in 1914-1915 according to the project of military engineer Captain Fleischer and has the status of a monument of architecture and urban planning.