Opening of the Memorial Art object dedicated to Igor Stravinsky
July 23, 2019
Igor Stravinsky (1882-1971) was a world-famous and brilliant composer and conductor of Ukrainian Cossack origin. His avant-garde musical works changed the musical aesthetics and culture of the twentieth century. He is the author of four operas, fourteen ballets, three symphonies and a significant number of works for symphony and chamber orchestras, chamber and instrumental ensembles, for piano, etc. One of his most famous works is The Rite of Spring ballet.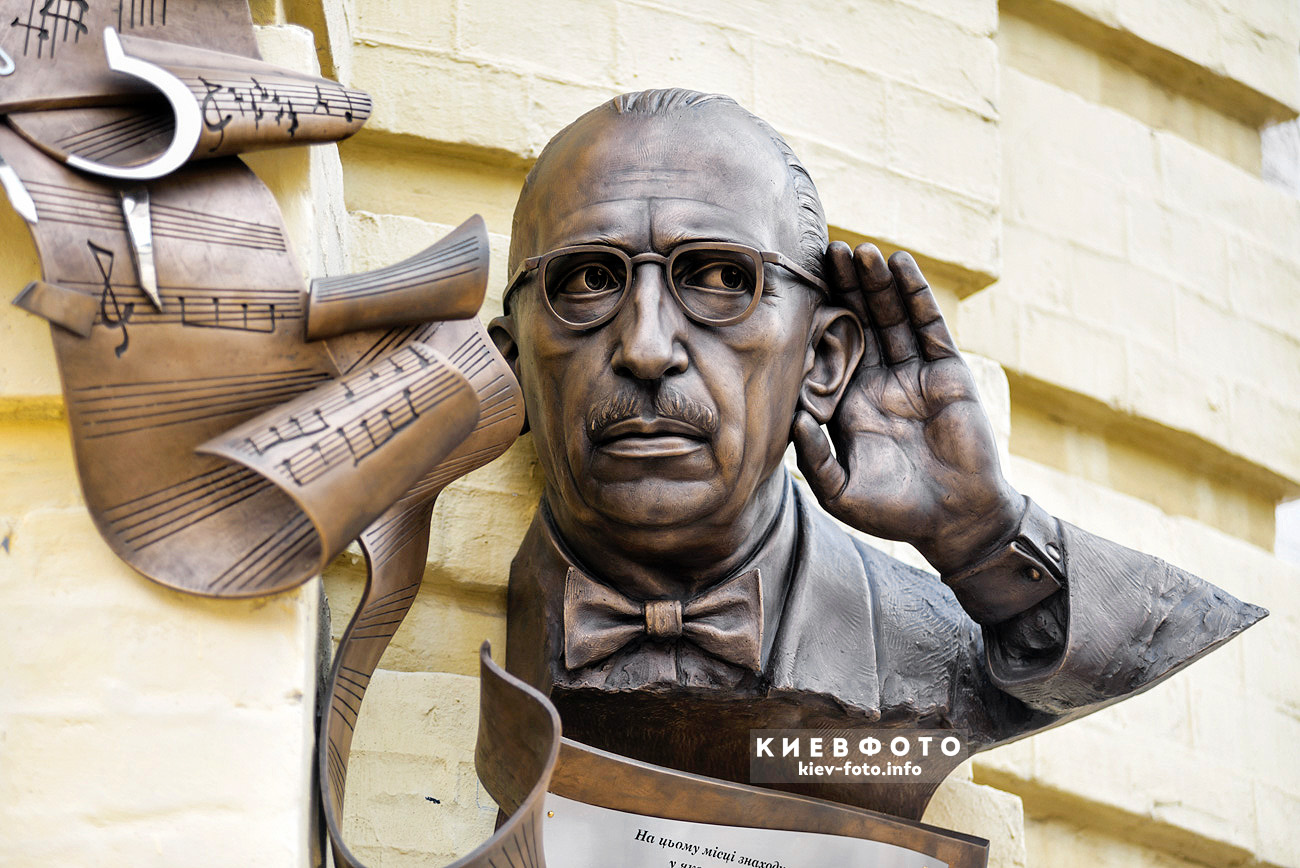 MemoryArt object of Igor Stravinsky.
For the modern musical community, the research of Igor Stravinsky's spiritual ties with Ukrainian culture is relevant. Stravinsky wrote a significant part of his works on Ukrainian land, and found their sources in Ukrainian folklore. Igor Stravinsky called the town of Ustylug near Volodymyr-Volynskyi a paradise for his creativity.
Igor Stravinsky has a lot in common with Kyiv. His father Fyodor Stravinsky was from the Chernigov Governorate, and sang on the stage of the Kyiv Opera House in 1873-1876. In Kyiv in 1874, he married Anna Kholodovskaya. Igor Fyodorovich's mother was a pianist and a singer, who came from the Cossack family of the Kholodovskys. The composer often stayed at their villa.
Looking through the archives of the meter records, a very valuable and unusual historical document, a sketch that was drawn by the American composer and music critic Roger Burland, was found and became the basis of the concept for creating a memorial object with a bas-relief of Igor Stravinsky. This work of art was made by the Lobortas Classic Jewelry House and with the support of Vitali Klitschko, the mayor of Kyiv, installed on the facade of the building where the Kholodovskys' villa was previously located.
The grand opening took place on July 23, 2019. At the opening, Vitali Klitschko said that the Stravinsky MemoryArt object is the first monument of the Outstanding Personalities Who Changed the World project.
Author: sculptor Konstantin Dobryansky.
Address: 28/19 Lyuteranska Street.