Metropolitan Andrey Sheptitsky Medal Ceremonial Award
November 18, 2014
The Ukrainian businessman and philanthropist Victor Pinchuk was awarded with a medal for his contribution to the Ukrainian and Jewish relations.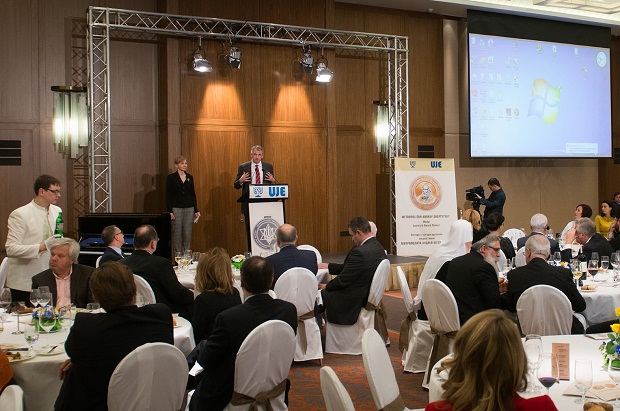 Metropolitan Andrey Sheptitsky medal, established in 2013, on the initiative of Yaakov Dov Bleich, the rabbi of Kiev and Ukraine, and the Ukrainian Greek Catholic Church, is awarded each year by the Jewish Confederation of Ukraine and the Canadian charitable organization "Ukrainian-Jewish summit", to the citizens of Ukraine, Israel or the diaspora representatives of these nations, which has served the cause of Ukrainian-Jewish reconciliation and cooperation between the two peoples. The artists and artisans of the Lobortas Classic Jewelry House were entrusted with designing and creation of the award.
In 2012 James Konstantin Temerty, the founder of the charitable organization "Ukrainian-Jewish summit", businessman and philanthropist of Canada, was awarded with the Sheptritsky medal.
In the current year, the award was conferred on Viktor Pinchuk for charitable activities in support for Jewish cultural life in Ukraine, large research projects and exhibitions on the Holocaust.
Besides, the precious cufflinks were presented to Viktor Pinchuk. The design of the cufflinks is paralleled with the appearance of the medal.
Links: