Guinness World Records Book - 2525 Diamonds in "Tsarevna Swan" Ring
July 21, 2011
World record listed in the Guinness Book of Records, 2.525 diamonds in one ring, created by the artisans of the Lobortas Classic Jewelry House. In the central London office of the Guinness World Records, where the world jewelry record was registered, the initial estimates of the value of ring amounted to $1,300,000.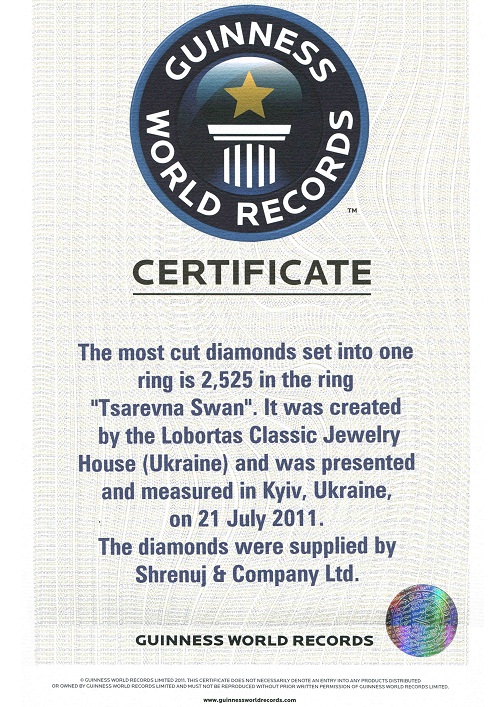 The largest number of diamonds in one ring – 2,525, the ring "Tsarevna Swan". Two previous records 837 and 1014 diamonds in one ring.
All the diamonds for the creation of "Tsarevna Swan" ring were supplied by Shrenuj & Company Ltd.
The ring was created by Lobortas Classic Jewelry House (Ukraine) and was presented and measured in the city of Kiev, Ukraine, on 21 July 2011.
http://www.facebook.com/TsarevnaSwan
Links:
Forbes | Forbs China | Rapaport | IDEX | Online News | JCK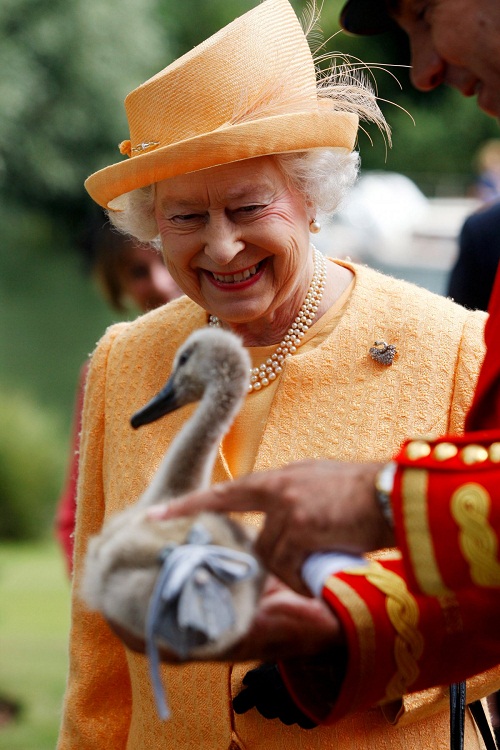 Creation of the ring is timed to coincide with the 60th anniversary,"Diamond Jubilee", of the rule of the British Queen Elizabeth II, the Queen of Swans.