A Stunning Success in Canada
– the Pendant Sold for 46,000 CAD at a Charity Auction
July 9, 2022
As part of the Breaking Bread Parish Dinner & Dance, a charity auction was held. It was attended by parishioners of the Erie Shores South Catholic Family of Parishes in Leamington, Ontario, Canada.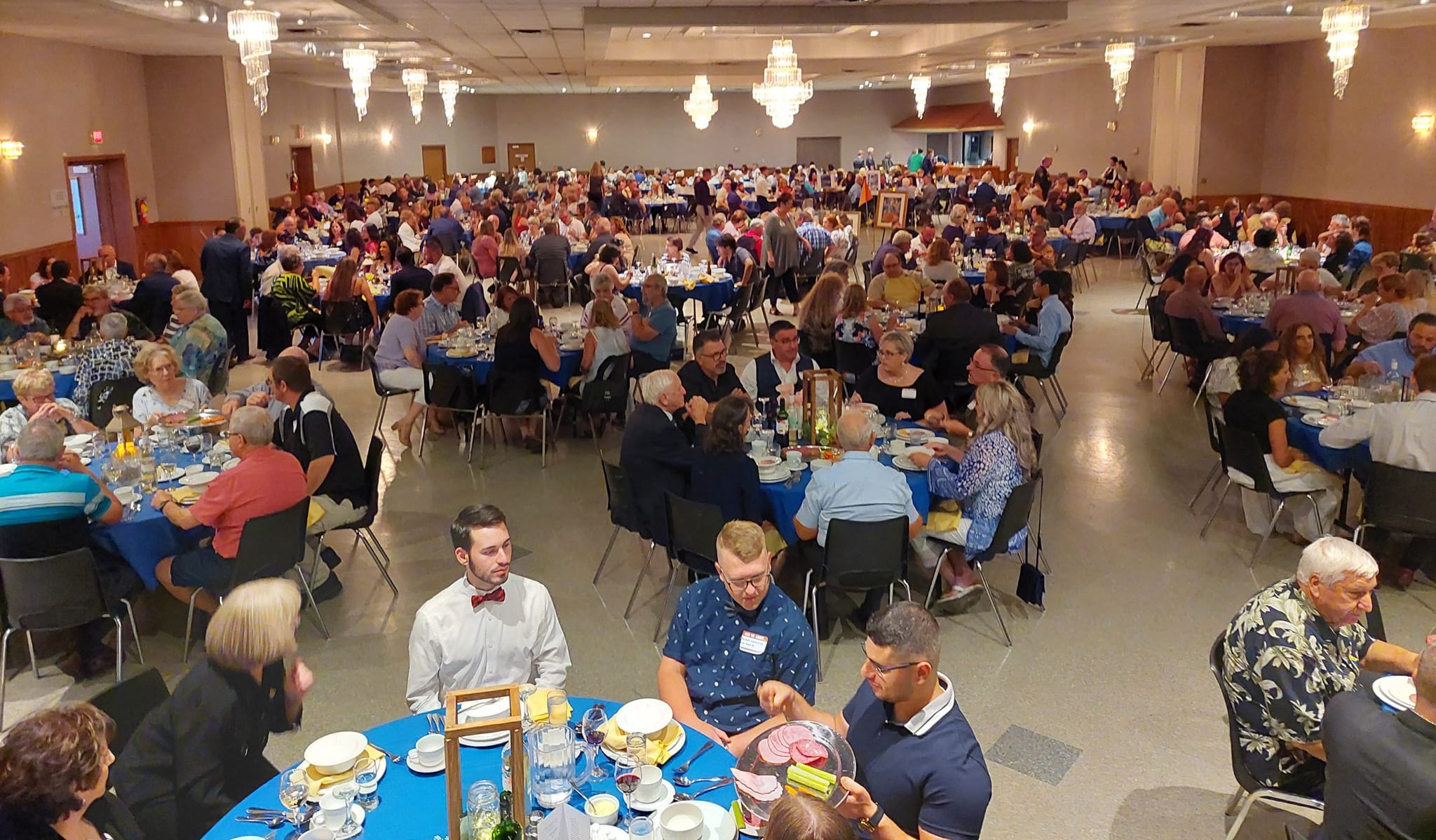 Guests and participants of Breaking Bread Parish Dinner & Dance.
Precious jewel of the Community pendant created by artisans of Lobortas was the most valuable lot presented at the auction and probably the world's most expensive piece of modern jewelry made exceptionally of silver. Bidding for this modern miniature masterpiece started at $2,000 and reached the 46,000 mark by courtesy of community members/anonymous donors who supported the auction! Unprecedented was the fact that the lot already sold was returned to auction twice with a doubling of the bid. The entirety of the auction's earnings were channeled as a direct donation to Ukraine's peaceful residents, specifically targeting regions facing food-related challenges.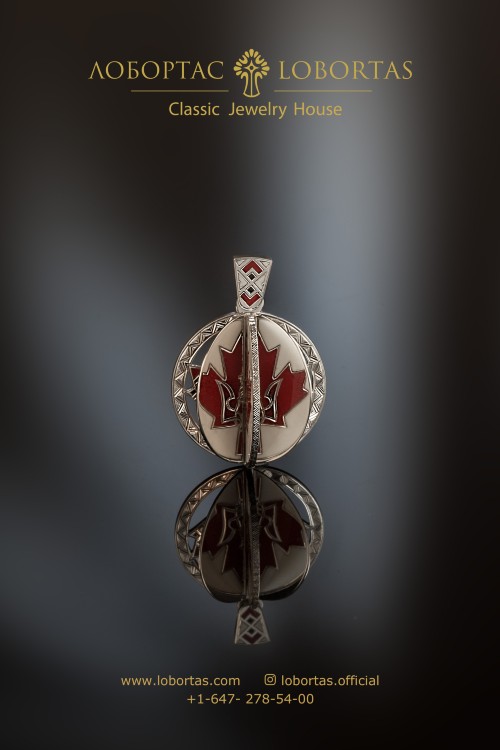 Community pendant, the lot by the House of Lobortas
The Community Pendant
Canadian maple is the principal image, where the classical approach is combined in the presentation of unique silver engravings and imperial hot enamels with an innovative method of the Mirror System reflections in the jewel.
The national pattern, the Canada's main contrasting colors of red and white, innovative ideas of artists masterfully implemented by silversmiths, and the use of jewelry enamel along with precious metals – all this creates a unique ethnic image and the new and novel style of the XXI century jewelry. The jewel itself is a page of our history and identity.
Links:
Erie Shores South Catholic Family of Parishes | Mandi Quiring | CBC/Radio-Canada | Only Canada News