A National Opening of the Commemorative Tablet
in Honor of the 165 Anniversary of Carl Faberge
December 6, 2011
December 6, 2011 in Kiev the opening of commemorative tablet in honor of XIX-XX centuries' great jeweler Carl Gustavovich Faberge with the participation of the ambassador of Russia in Ukraine, Deputy Minister of Culture of Ukraine, deputy chairman of the Kyiv City State Administration, V.V. Pilkevich, plenipotentiary director of the Office of HIH Grand Duchess Maria Vladimirovna Romanova, and I. Y. Lobortas, Head of Lobortas Classic Jewelry House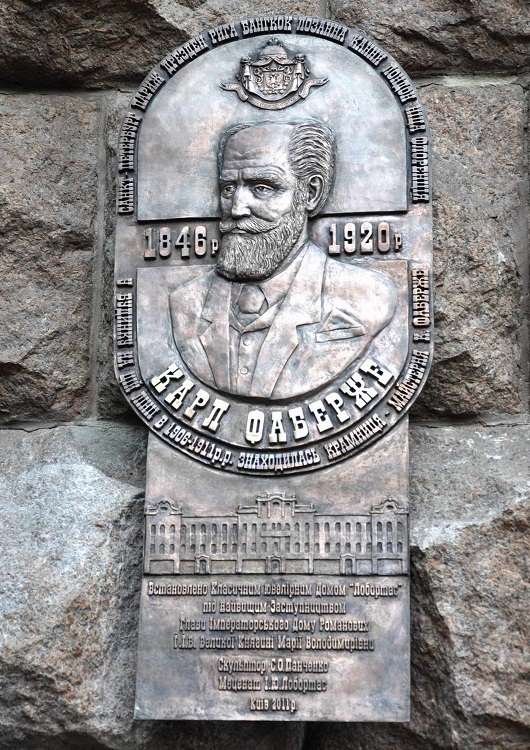 The commemorative tablet in honor of XIX-XX centuries' great jeweler Carl Gustavovich Faberge.
Workshop of the famous artisan was located at 25 Khreschatyk Street (today it is 15), and later, exactly in one hundred years the name of the great craftsman is a pride of all his compatriots.
A global project to install memorial tablets in all cities of the world associated with Faberge's name (St. Petersburg, Dresden, Moscow, Paris, Riga, Wiesbaden, Lausanne) starts with this event.
The project will have reached its culmination in the days of the 200th anniversary of the great Carl Faberge.